Archive: October, 2012
Annette John-Hall
During the last two years of his life, Arlen Specter sought to settle some scores. In Life Among the Cannibals, the former U.S. senator's third and final memoir, he took swipes at Republican senator Jim DeMint of South Carolina, Democratic Senate Majority Leader Harry Reid and even President Obama himself.
He railed against the intolerance and political correctness that defined Washington.
And as he neared the end of his life, Specter expressed to friends his wish to reconcile with Anita Hill, the young lawyer whom Specter, had grilled so mercilessly during the confirmation hearings for Supreme Court Justice Clarence Thomas as chair of the Senate Judiciary Committee in 1991.
Kevin Riordan, Inquirer Columnist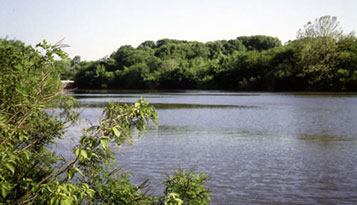 Members of a grassroots group called "Friends of Cooper River Park West" plan to attend Thursday's Camden County Freeholder Board meeting to advocate for what they call "open space justice" in Camden.
The Friends want the freeholders to target parkland along the Cooper River west of Route 130 in the city and in Pennsauken Township for comprehensive planning and improvements similar to those under way east of the highway in the Cherry Hill-Collingswood portion of the park. See my column about the improvement plan here.
Known as Gateway Park, the scenic expanse of fields, woods and walking/biking trails on the north side of the river along Admiral Wilson Boulevard in Camden and Pennsauken has been locked behind gates for a dozen years. The park is supposed to become part of the Camden Greenway.
Kevin Riordan, Inquirer Columnist
A South Jersey activist is applauding state Assemblywoman Valerie Vanieri Huttle and her proposal to crack down on human trafficking.
"What she's doing is amazing," says Kelly Master, founder of Dining for Dignity, a faith-based organization that raises awareness about human trafficking and its costs. See the column I wrote about the group here.
The Human Trafficking Prevention, Protection and Treatment Act proposed by Vanieri Huttle, a Bergen County Democrat, would set up a 15-member commission to focus law enforcement and other governmental resources and responses.
Kevin Riordan, Inquirer Columnist
If the first Obama-Romney debate was tedious -- particularly for viewers wondering whether the President would wake (or show) up -- the second was downright testy.
Up close and personal before an audience that appeared to be about as "undecided" as Karl Rove, the two alpha males in suits bobbed, weaved, and lashed out at each other in the red-carpeted arena. The 90 minutes flew by as fast as the fact-challenged zingers.
As for the optics: Obama looked more like that energetic hope/change guy of 2008, rather than the soporific substitute teacher we endured two weeks ago.
Annette John-Hall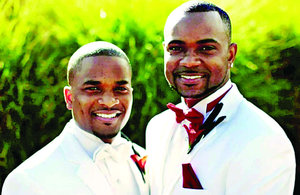 It started as the Kappa Alpha Psi gay wedding that wasn't really Kappa at all. But it was a gay wedding, all right. And let's be real – the gay part is really what had everybody so up in arms.
See, the African American community has a big problem when it comes to having conversations about sexuality – especially same-sex sexuality. And when homosexuality infiltrates some of their storied institutions, like its fraternities and sororities, that's when you have a serious uproar.
And that's what happened after Robert Brown and Nathanael Gay posted their wedding video on YouTube last month. Because Gay is a member of Kappa Alpha Psi fraternity; because the couple chose red and white (the fraternity's colors) for their wedding palette and because Gay and his frat brothers were photographed throwing up the Kappa identifying "yo" symbol, many folks accused the couple of dishonoring the 101-year-old fraternity, which is headquartered here in Philly.
Kevin Riordan, Inquirer Columnist
Chris Christie conditionally vetoed the "911 Good Samaritan" bill because it would have let drug dealers "off the hook."
The New Jersey govemor's veto surprised and dismayed the Drug Policy Alliance and other supporters statewide (read my column here). The law would have exempted people who participate in or witness illegal drug use from criminal liability after summoning emergency help for an overdose victim.
"It's one of these things that sound good in the abstract," the governor told a town hall-style meeting Thursday in Mount Laurel. "How about if they're not a good samaritan? How about if they're the (person) who supplied the drugs? That was my problem with the bill."