Archive: October, 2011
Karen Heller
I made a mistake.
I think it's important for adults to admit this as soon as they realize they've made a mistake, and so I am.
In Sunday's column on Philadelphia's enormous literacy problem, I quoted Judith Renyi, executive director of the Mayor's Commission on Literacy, saying "We got a problem. We got a huge problem."
Kevin Riordan

, Inquirer Columnist

New Jersey feels better about itself.

Or at the very least, 800 New Jersey voters responding to Farleigh Dickinson PublicMind pollsters believe "things are moving in the right direction" in the Garden State.

Let's forget, for a moment, that the pollsters found the public mind evenly split about this "right direction;" 46 percent said it's where we're headed, while 43 percent said it isn't.
Annette John-Hall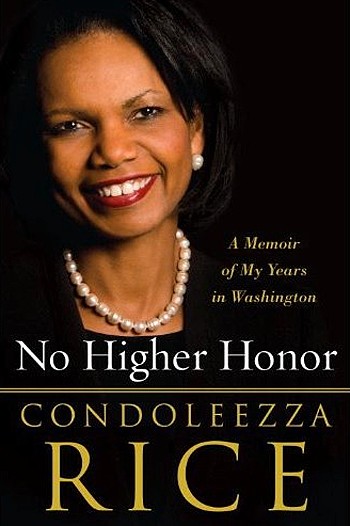 Regrets? Condoleeza Rice has more than a few. And among the biggest was her decision to go shoe shopping while hundreds of New Orleans citizens suffered through Hurricane Katrina in 2005.
As the former Secretary of State writes in her new memoir: No Higher Honor: A Memoir of my Years in Washington, excerpted by Newsweek, Rice realized she had made the wrong decision to travel to New York for a late August getaway when she turned on the television the day after Katrina hit:
She writes:
Daniel Rubin

, Inquirer Columnist

Guess when you're serving life for second-degree murder it's not asking too much to make you wait a half year longer for your hearing.
Giovanni Reid and Carlton Bennett were scheduled for court today on a 20-year-old murder case that I wrote about last week. A Penn post-bac student named Robert Janke was killed around 17th and South just before 6 a.m. one morning in 1991. Two guys were put away along with the shooter. A witness said she saw them holding up Janke upright as the shooter robbed him, then put a bullet into his brain.
The case warmed up again in 2007 when the student's roommate, after a 15-year silence, decided to come forward and talk about what happened that day. He says he saw the murder/robbery, and only one of the defendants was involved. He also claims two Philly detectives dropped by his Tennessee home and scared him into changing his mind about testifying.
Monica Yant Kinney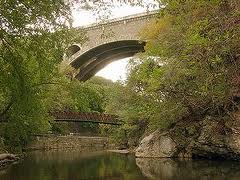 So much has been written about apathetic, uninvolved city school parents that it's refreshing to tell the stories of grown-ups fighting to give their children a quality public education in spite of the district's well-documented troubles.
I've previously chronicled Cook-Wissahickon Elementary's plucky parents, who've recruited volunteers and raised money to fund programs the district cannot. They're at it again, competing for one of four $25,000 grants -- or one $50,000 grand prize - from the Clorox Company's "Power a Bright Future" program.
The contest rewards schools seeking ways to give students "more chances to play, create and explore." More than 1,500 schools nationwide are competing to see which can get the most votes and win the cash.
Kevin Riordan

, Inquirer Columnist

A wandering pony met a happier fate than a rampaging deer this week in Gloucester County, NJ.

The young equine found meandering around Monroe Township was brought to the Gloucester County Animal Shelter in Clayton. He's believed to be two to four years old and was named "Pet of the Week."

But the six-point buck had to be euthanized after he was seriously injured crashing through plate-glass windows in Wilson Hall on the Rowan University campus in Glassboro.
Annette John-Hall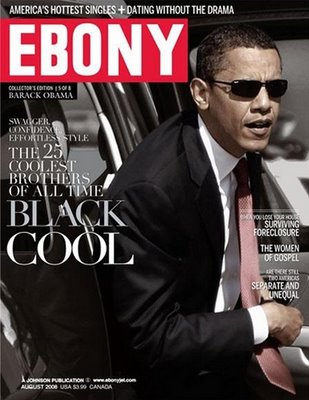 Today's column about black radio host Tom Joyner urging his listeners to reelect President Obama because he's black made for some spirited reader reaction. My voicemail and mailbox were full of opinions that ran the spectrum.
A sampling:
"There is a double standard in this country when it comes to blacks and whites. Blacks can call a white person any derogatory name, without any consequences. Blacks can tell other blacks to vote black without any cry of racism. Let a white person say the same," wrote Joseph DeCarlo of Sewell, NJ.
Monica Yant Kinney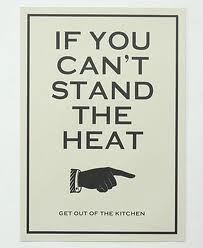 Memo to critics continuing to insist that the Occupy movement is a waste of time making no impact on the American discourse: Eric Cantor just proved you wrong.
The Republican House Majority Leader was scheduled to lecture today at the University of Pennsylvania's Wharton School of Business on, of all timely subjects, the growing gap between the rich and poor. But Cantor canceled at the last minute, citing concern for crowds vowing to pack the campus in protest.
As my colleagues note, Cantor has referred to Occupy protesters as "mobs" but later backed away from that while at the same time criticizing Democrats for "blaming others" - and not government policies - for the nation's economic troubles. Uh, aren't government policies created by 'others?' Isn't all blame personal?