Archive: January, 2012

From From the Things We Can't Make Up Dept: People were trying to sell tickets to Penn State coach Joe Paterno's memorial service on eBay.
On Tuesday morning, one seller had 71 bids for two tickets that went up to an astonishing $98,100 before -- poof! -- vanishing from the site.
A seller identified as "gopsuone" sold two tickets for $500 for 3rd Row!!!!!" for Thursday's 2 p.m. public memorial service at Bryce Jordan Center in Happy Valley.

I did not know former Daily News editorial columnist Fatimah Ali, but I read her. Whether you agreed with her politics or not, Ali did what any opinion writer ought to: She made people think. She inspired debate. She got readers to shake the newspaper, to feel, to connect, to respond.
Ali died in her sleep Monday night at her home in North Philadelphia, according to this Daily News obituary. She was 56. This story contains additional information and describes the last piece she published in the newspaper in March, 2011.
In it, she talked about the numbing effect of gun violence in the city. And about her career trajectory in radio and print media.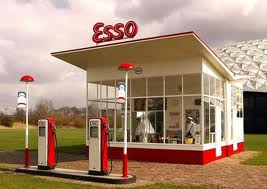 In New Jersey, we don't want big government telling us to fill our own tanks.
A new survey finds that a majority of adult men and women of pretty much all political persuasions support the Garden State's arguably arcane and/or archaic prohibition on self-service gas pumps.
Dating from 1949 -- when the local Esso station charged 27 cents a gallon -- the ban has withstood petroleum price hikes, political shifts and the occasional legal challenge. Oregon is the only other state that won't let people pump their own.
As I spelled out in last week's column, the cash-strapped Chester Upland School District had been anxiously awaiting Gov. Corbett's decision to release the $18 million in funding it needed to keep the schools afloat.
District teachers, who vowed to work without pay, went on national television -- including MSNBC's The Ed Show -- to make their case. Apparently, the media blitz reached all the way to the White House, because President Obama invited one of those teachers, Sara Ferguson, to sit in the First Lady's box during tonight's State of the Union address.
"...I was humbled to be able to be a representative for so many deserving students not only in my school district -- but across the nation," Ferguson, 48, a 20-year veteran of the district, told Newsworks.org. "To just be the face for those students whose voices have not been heard for so long."
Much of the reader email we get is angry. A bit of the email is kind.
And then there's this gem sent this weekend to a few Inquirer reporters.
"Hello;
A Camden, NJ facility will treat -- and get heat from -- raw sewage.
The Camden County Municipal Utilities Authority will warm its Ferry Avenue headquarters with heat captured from effluent, my colleague James Osborne reports in today's Inquirer. The $1.3 million project is being funded by PSE&G; New Jersey's largest utility estimates the CCMUA could end up cutting its annual electric bill by $80,000.
Before going any further, let's, shall we say, dispose of any and all facile jokes about hot air, and/or shovelling.
This one speaks for itself:
Government Committee to vote legislative reduction proposal.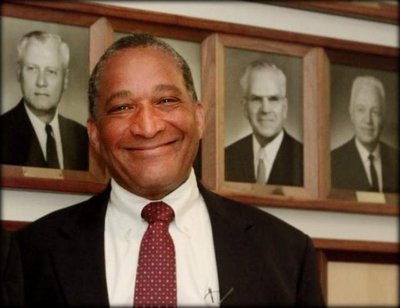 Is One really the loneliest number?
Bruce Harris of Chatham in Northern New Jersey is believed to be the only gay, African-American Republican mayor in the country.
After less than one month on the job -- Harris was sworn in January 2 -- he was nominated Monday by Governor Chris Christie to New Jersey's Supreme Court.