Karen Heller, Inquirer Staff Writer
Philadelphia made great progress in many areas but, alas, tax collection does not appear to be one of them. While the collection rate has improved, the city is still owed half billion -- that's b as in "oh, boy" -- in uncollected real estate taxes plus penalties and interest. That's money that many of us wonder will ever be collected.
Alas, the city is also owed almost another half billion in "nuisance liens," as The Inquirer's Claudia Vargas reports. Those $432 million in unpaid liens are for work sealing, cleaning and demolition of dangerous, neglected properties performed by the city's Department of Licenses and Inspections. The liens are aptly named as they're a nuisance to taxpayers who foot the bill for work property owners were too cheap, derelict or broke too perform.
"It's a surprise to me that in a city that is stone-cold broke, someone hasn't figured out a way to collect those liens," said Bennett Levin, a former head of L&I.
Kevin Riordan
On the 50th anniversary of the 1964-1965 World's Fair, let's remember a Cherry Hill architect whose professional impact has endured far longer than the RCA pavilion he designed for the exposition -- even as his mark has faded locally.
Malcolm 'Mac' Wells, who designed the Cherry Hill Public Library (since demolished), the Moorestown Public Library (future uncertain) and other public and private buildings in South Jersey, was incensed by RCA's intention to raze the pavilion after the fair closed.
So incensed, he devoted the rest of his long career to the then-pioneering notion of sustainable architecture. As my colleague Inga Saffron wrote following the architect's death in 2009, Wells "was considered a crackpot in 1964 when he gave up lucrative commissions for the RCA Corp., and began advocating underground buildings with earth-friendly sod roofs. But he lived long enough to see some of his most radical ideas become standard practice."
Kevin Riordan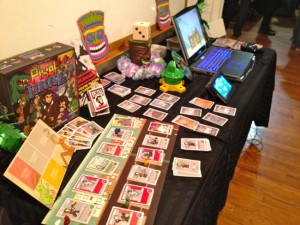 To outsiders, South Jersey is an obscure sprawlscape of Wawas and cheapo gas stations whose heart and soul is Cherry Hill.
But insiders know better. "I grew up here, and all my geeky interests come from South Jersey," says Ryan Morrison, a computer gamer and organizer of his homeland's very own Geek Fest.
Content creators, YouTubers, board game enthusiasts, graphic artists and fans of tech, comic books, and pop culture past and present will gather from 10 a.m. to 6 p.m. Saturday (April 19) at the Woodbury Heights Community Center, on Helen Avenue in Woodbury Heights, Gloucester County. Organizations such as Fanboys Anonymous will be on hand for the festivities; admission at the door is $8.
Kevin Riordan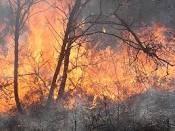 Having two months ago rejected a natural gas pipeline that's a pet project of the powerful, the New Jersey Pinelands Commission now finds itself being publicly punished for alleged fiscal heedlessness.
In an acidic letter April 7, Gov. Christie portrayed the commission -- composed of unpaid volunteers -- as a greedy, selfish and power-hungry band of bandits bent on pillaging the state's treasury. Additional vitriol flowed in and out of the gubernatorial missive, but Christie's formerly semi-entertaining bile has become so...tedious that it doesn't merit explication here.
The governor went in for the overkill ostensibly because the commission recently voted to explore a solution to the seeming stalemate between its unionized workforce and the state. Employees have been working without a contract for four years, and the commission voted to shift funds within its budget to provide for a raise.
Karen Heller, Inquirer Staff Writer
We have often walked down this Street before.
T. Milton Street Sr., former hot dog vendor, resident of a federal penitentiary, and perpetual candidate, has decided to inflict himself on the Philadelphia electorate once more.
He has decided to run for mayor in 2015, but will wait until after the May primary to milk this for all its worth.
Joseph A. Gambardello
Anyone thinking of driving to New York City might want to keep in mind that starting Saturday a $1 billion bridge reconstruction project is going to take a major feeder out of action. And that, of course, means other roadways, like the New Jersey Turnpike, are going to get the spillover.
The work — to last two years — is being done on the eastbound lanes of the Pulaski Skyway, that massive steel bridge and elevated causeway that crosses the Turnpike about 2 miles north of Newark's Liberty International Airport.
Opened in 1932, the 3.5 mile Skyway carries U.S Route 1/9 over the Passaic and Hackensack Rivers and is one of two major feeders to Jersey City's busy Downtown and the Holland Tunnel. The other feeder is the Turnpike Newark Bay-Hudson County Extension.
Kevin Riordan, Inquirer Columnist
The Ritz Theatre Company asked for help, and the audiences it has entertained for three decades responded.
A Facebook plea by founder and director Bruce Curless, and an April 5 fundraiser that transformed the beloved Haddon Township theater into a party, together netted nearly $100,000. The sold-out 'Rock the Ritz' event featured bands, burlesque, assorted divas and dancing in the aisles, and raised over $11,000.
"With the support we have received we have a wonderful foundation to build upon," Curless said in an email, adding, "we have an accumulative deficit that we are taking a big hunk out of and we look ahead with excitement and sound fiscal planning.
Kevin Riordan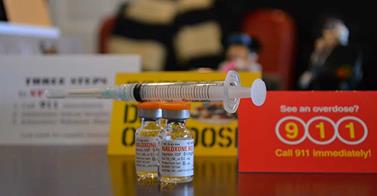 Federal, state and local efforts to train law enforcement personnel and private citizens to provide anti-opiate drugs to overdose victims are ramping up.
Known as Naloxone or Narcan, and administered by injection, nasal spray or "rescue pen," the drug reverses the effects of heroin and other opiates, such as prescription painkillers. Opiate abuse is being described as an epidemic in New Jersey, particularly among young people (read my recent column here).
About 20 parents were scheduled to gather April 8 at a Turnersville, NJ church for a training "to potentially save their children's lives," said the event's organizer, Patti DiRenzo. Her son, Sal Marchese, died of an overdose in 2010.