Kevin Riordan
Two shopping malls in Paramus, NJ - a retail powerhouse despite its blue laws - will open on Thanksgiving, aka Black Friday Eve.
Because shopping is America's most important product, the Friday after Thanksgiving has evolved. Spectacularly. For which we can thank the machinations of marketeers. Assisted, it must be acknowledged, by blanket coverage from the short-staffed, slow-news-day media.
Thus, a day when compulsive bargain hunters trample each other to snag rock-bottom 'doorbusters' has itself become a holiday. And what better way to celebrate a holiday than to start celebrating early? Particularly when the holiday is a big chunk of the biggest chunk of an economy that used to make, rather than charge, stuff.
Kevin Riordan
Another out-of-town reporter has parachuted into Camden and compiled a dispatch from America's most (insert adjective) city. And as is so often true of journalists generally and headline writers in particular, he's...searching for answers.
"Can you gentrify America's poorest, most dangerous city?" Peter Moskowitz wonders for Gawker, the website that takes gossip as seriously as news.
"Can you pose a better question?" I wonder, reading Moskowitz's well-written, but paint-by-numbers, piece. The Brooklyn writer, who's working on a book about gentrification, insists that not one but two of the "narratives" favored by journalists should be combined to tell the city's story: Camden is profoundly poor and dangerous, but there are (simultaneously) signs of hope. Stop the presses and hit send.
Kevin Riordan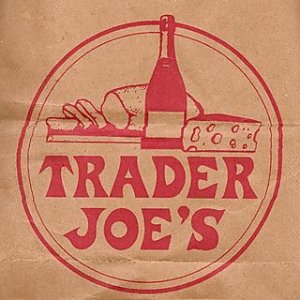 Woodbury, NJ boosters hope to persuade Trader Joe's to open a food store in a soon-to-close discount supermarket downtown.
City artist Jim McHugh's "Turn Woodbury's Bottom Dollar into a Trader Joe's" Facebook page went up Thursday, and by Friday morning had attracted more than 1,000 likes. And Ryan Morrison, who owns Tiki Tiki Board Games on Broad Street, is offering to get a Trader Joe's tattoo for the cause.
"It says how much demand there is for something like a Trader Joe's in the area," says McHugh, who with his artist wife, Erin, hopes to open a downtown studio and retail space. Adds Morrison, who was born and raised in the city, "I already have a tattoo in the shape of New Jersey, with a little heart on it where Woodbury is."
Kevin Riordan
Seems a song was stricken from the program at the Philadelphia tribute to Nobel winner Malala Yousafzai because it sounded much, much too patriotic -- too unapologetically 'pro-America' -- to some of her advisers' ears.
No worries.
I got this.
Kevin Riordan
A picture-perfect day, a postcard backdrop and a bunch of cute kids in Medford Tuesday boosted the campaign for a yes vote on New Jersey's Public Question 2.
The sunny gathering at Johnson's Corner Farm -- a Burlington County landmark saved from development a dozen years ago -- was organized by a coalition of environmental and other groups called Keep it Green. The Nov. 4 ballot measure would dedicate existing tax and other revenues to replenish the Garden State's depleted farmland preservation, historic preservation, and open space and urban parkland programs.
Voters have approved such measures 13 times since 1961, and suppport traditionally has been bipartisan, said Kelly A. Mooij, vice president of governmental relations for New Jersey Audubon and the coordinator of Keep It Green. Nearly 210,000 acres of farmland statewide has been preserved from development, but New Jersey Green estimates that another 350,000 must be protected in order to "maintain a viable agriculture industry -- the state's third largest."
Kevin Riordan
Urban waterway enthusiast Justin Fornal says he swam the Cooper River through Camden to make a point and get publicity -- about the city, not himself.
"Camden gets portrayed as this apocalyptic place, and there's more to it," Fornal says from the Bronx, where he runs a filmmaking company and has gained a measure of fame as a flamboyant 'culinary anthropologist' and Cooking Channel personality named Baron Ambrosia.
Fornal, 36, swam the Bronx River in 2013 and says he decided to try the Cooper after becoming acquainted with the emerging arts scene in Camden, as well as the fabulous cheesesteaks at Donkey's Place on Haddon Avenue. The Connecticut native swam perhaps four miles of the river -- which is far cleaner than it used to be, but rarely used by swimmers -- and made landfall at Petty's Island, just north fo the confluence of the Cooper and the Delaware.
Kevin Riordan
As his pre-presidential campaign gets back on post-Bridgegate track, Gov. Christie would seem to have little to gain by photo-opping with former Gov. McGreevey, who famously declared himself "a gay American" in 2004 and resigned from office.
But the current Republican governor named the former Democratic governor to a new task force on drug addiction Thursday; Christie also embraces McGreevey's work on behalf of former prison inmates (many of whom are recovering addicts). The administration's hyperactive media operation helpfully offered photos, text and a link to a YouTube video co-starring Christie and McGreevey.
My Inquirer colleague Maddie Hannie reports that Christie has focused on addiction during four of the nine in-state public events his administration has held during the last month. As the head of the Republican Governors Association, he's been out of state a lot in this campaign/pre-campaign season, stumping for Republican candidates in media markets nationwide.
Kevin Riordan
African-American Republican Garry Cobb was in frenemy territory Wednesday night at Kaighn Avenue Baptist Church in Camden, campaigning in a city where blacks are the majority, Democrats have ruled for half a century, and the GOP electorate could probably fill a few pews.
So remote is the chance Cobb will win the 1st District Congressional seat – it's been owned and operated for decades by the Camden County Democrats -- that he was asked whether a vote for him would be 'wasted.' Certainly not, he said: "I expect to win."
A broadcaster and former Philadelphia Eagle, Cobb is a newcomer to politics, running a shoestring, shoe-leather campaign. He talks like a human being, rather than a sound-bite dispenser, and did a decent job fielding a hodgepodge of questions, some from the panel, others submitted in writing from the audience.