Kevin Riordan
Behold Beyonce's 'Single Ladies' on a Rutgers-New Brunswick syllabus.
All the single ladies (all the single ladies)/All the single ladies (all the single ladies)/All the single ladies (all the single ladies)
As my Inquirer colleague Jonathan Lai writes, the megaplatinum hip-pop singer and her lavish video oeuvre are the focus of a three-credit undergraduate course called Feminist Perspectives: Politicizing Beyonce.
Karen Heller
Historic perspective never hurts. We may think an issue has never been worse, only to discover the problem is older than we are.
A terrific trio of student journalist editors continue to battle with the Neshaminy School District over the outdated, misguided and offensive-to-many name of the football team, the subject of Sunday's column. That name is shared by the NFL team in Washington, D.C., where many fans would also like to see the name changed -- even the U.S. Patent and Trademark office -- but not owner Dan Snyder, the poobah that makes all the others look good.
Kevin Riordan
Emails being sought as potential evidence in a federal probe of the Delaware River Port Authority have gone missing, alas, as a new epidemic rooted in history spreads from Washington, D.C. to Camden.
My colleague Paul Nussbaum's Inquirer story about the seemingly elusive digital correspondence of DRPA staffer John A. Rogale offers a reminder of how digitally pratfall-prone are the powerful. When it comes to understanding technology, Rogale candidly tells Nussbaum, "I'm a zero."
The DRPA's contract compliance director is not alone. Consider onetime IRS impressario Lois Lerner, some of whose email correspondence is said to have succumbed to a computer crash. A similar calamity may have befallen a former Environmental Protection Agency staffer, agency chief Gina McCarthy informed skeptical members of a House oversight committee Wednesday.
Joseph A. Gambardello
Sightings of what is believed to be an over-sized weasel known as a fisher have been reported in South Jersey - primarily Pennsauken - in recent weeks, but there's been no conclusive evidence.
Indeed, wildlife officials have gone on record as saying the presence of a fisher is unlikely.
We wonder what they might say now that there is evidence that at least one fisher is on the prowl in the most urban setting of the Bronx, of all places.
Kevin Riordan
Camden's newest next big thing will be an $82 million waterfront practice palace for the 76ers.
I'm glad that many folks in this rather sad old town are thrilled to have landed a brand-name development. But I'm troubled by the resiliency of the myth of the megaproject.
Consider the Commerce Building, an eight-story landmark at Broadway and Federal. Vacant for decades (the bustling ground-floor pizzeria is pretty much the sole slice of life), the building was once hailed as the salvation of downtown. And the notion that buildings alone can rebuild a community has stubbornly endured.
Kevin Riordan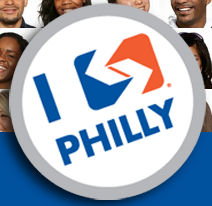 As South Jersey's long romance with PATCO sours, a love affair between Philadelphia and Septa appears to be blossoming.
Commuters from the Jersey 'burbs must endure fiendishly truncated service and maddeningly unpredictable inconveniences of all sorts because of the replacement of tracks and other facilities on the Benjamin Franklin Bridge. Years of patronage-is-our-most-important-product on the part of the Delaware River Port Authority primed passengers to react...poorly. As well they should.
Meanwhile, car-less urban hipsters merely had to ask before being granted -- with breathtaking if not miraculous speed -- the restoration of 24-hour weekend subway service between booming Center City and the neighborhoods they're stylishly reviving. Props to them, and to Septa.
Karen Heller
When it comes to political corruption, as I noted in Sunday's column, Pennsylvania is only fifth in the nation, according to a new academic study. The study compares violations of federal election laws as state regulations vary.
The Commonwealth takes a backseat to Mississippi, Louisiana, Tennessee and, of course, Illinois, where four of the last seven chief executives have graduated from the governor's mansion to the big house.
Several readers asked for the report, published in the Public Administration Review, which you can find here.
Karen Heller
Thank the rails, and President Obama's Saturday executive order, that a regional rail strike did not last the weekend.
We came to love SEPTA late but, as is often true in older romances, without reservations.
For years, we drove to work because the parking was cheaper than mass transit, a flawed business and environmental model.