Web, Tech
Monica Yant Kinney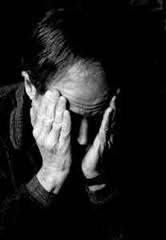 I get that it's become sport to rank Philadelphia tops on lists of overweight, obnoxious and romantically-challenged. I know the city is home to lousy drivers and people who think it's acceptable to wear sweats as an outfit. (File me in the former category, not the latter.)
But I draw the line at accepting a Google search as evidence that Philadelphia is the most depressed city in America.
I do not frequent the website psychcentral.com, but I see it turned to Google Trends to evaluate how many people from different parts of the country searched a variety of depression-related terms.
Karen Heller
I never loved Borders, but the place created an indoor town square for the neighborhood, a place where people could hang on weekends and nights, and meet each other. (Yes, as a commenter points out, the library can do this but not at night and much of the weekend.)
The Chestnut Hill branch was ahead of the curve, closing in January 2010, and has been empty ever since.
Our loval video store, TLA, closed this January, before the other branches. Who knew Chestnut Hill could be ahead of the pack, but in sort of sad way?
Monica Yant Kinney
Today's guilty pleasure or urban hipster Internet meme? Who cares, just click and giggle to the YouTube rap "Gettin' Real in the Whole Foods Parking Lot."
Rarely is the truth this painfully funny, and I say this as someone who, like the star of this viral video, rides "low in my Prius" while desperately seeking an elusive parking spot at Whole Foods, where I will drop $80 for six items.
Love the line about "Some girl in yoga pants is looking at me funny. I'm just trying to find a decent pinot noir for under twenty."
Monica Yant Kinney

Trending today: Boobs. Specifically, executives at Facebook who are inexplicably grossed out by breastfeeding mothers.
My column on the latest skirmish involving a woman lifting her shirt to nourish a child pretty much says it all. But just had to share one of the better reader responses I've received so far:
Dear Ms. Kinney,
Annette Hall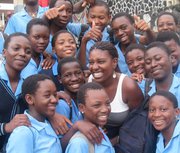 I use two cell phones and two laptops. I don't say this proudly. I say this to because I'm starting to feel like I'm sinking under an avalanche of technology.
As I write in today's column, my friend Heather Faison has taken baby steps to solve this problem. A teaching fellowship in Cameroon proved to her that she doesn't have to be all synched up to be able to communicate effectively.
And an effective communicator she is. Check out Heather's web site here. And make sure to take a look at her fabulous multimedia project, "Beyond Baby Fat," which explores childhood obesity among African Americans in North Philly.
Daniel Rubin, Inquirer Columnist
http://www.philly.com/philly/blogs/inq-blinq/
It's the new url for Blinq, which is moving from Typepad to the Inquirer's publishing system.
I am in the process of moving some of my favorite posts over to the new blog.
Daniel Rubin, Inquirer Columnist
Calling all podcasts: Can anyone recommend some portable audio worth the time?
I'm afraid I don't know where to start.
I wrote about them in their infancy, more than three years ago, when my fave was this lo-fi creation called the Dawn and Drew Show, which was put together in an old Wisconsin farmhouse by an invitingly twisted couple of ex-gutter punks. I'm guessing the genre has grown up since.
Daniel Rubin, Inquirer Columnist
Asked for advice, I always tell rookie bloggers to go narrow -- figure out what it is that you love and then dig deep. Provide something people won't be able to find anywhere else, and you've got a blog for the ages.
Let the record reflect that I never advised "The World is Your Urinal."
Love the Rolling Stones motif, but those troughs have teeth!