TV
Monica Yant Kinney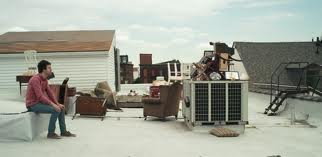 I rarely see music videos anymore, though regular readers know I'm age-inappropriately obsessed with MTV's Teen Mom. Last week's breezy VMAs reminded me that artists still make these mini-movies. And hey, wow, there's Philadelphia starring in a relatively new video by Passion Pit.
The WXPN-friendly song is oddly upbeat given the focus on economic malaise. Philebrity and Uwishunu get the nod for posting the video and identifying the images scrolling across the small screen. (Warning: This is one of those shot-like-you're-flying videos, so be warned if you, like me, are at all prone to motion sickness.)
As excited as I am to see the city/region getting love from the only hipster chipmunks on my running mix, am I the only one tiring of the visual stereotype? (You remember Springsteen's video for "Streets of Philadelphia," don't you? The blight. Oh, the blight.)
Karen Heller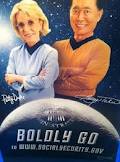 Went to the Social Security Administration's Center City office at lunchtime because someone in our house turned 16 last week and wanted her learner's permit, like yesterday, but aging parents couldn't remember where they put the card they acquired in 1996 because, really, what do you ever need the physicial thing except when you go to get a learner's permit?
Anyway, the digs aren't bad, 20th floor at 2 Penn Center, top floor, penthouse view.
But the odd thing is the SSA has a spokesman, actually two. I was sort of shocked to learn they're Patty Duke and George Takei, who played Hikaru Sulu on Star Trek.
Actually, I had to look up the name.
I always thought Sulu's first name was Mister.
Anyway, who would have ever thought to put these two folks together? Perhaps the thinking was "you know who these people are because they were on television a long time ago when you were young, but now you're not and might need your Social Security benefits."
But, really, why does a mandatory benefit program need an ad campaign?
Social Security isn't facing wicked competition the way the United States Parcel Service is. The postal service could really use Spock and Kirk, and Cathy and Patty Lane, and maybe whoever is left from Gunsmoke and Bonanza.
---Karen Heller
Monica Yant Kinney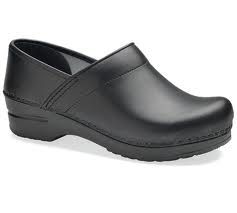 So everyone's gushing about the Phillie Phanatic appearing on 30 Rock last night, speaking for the first time (!) and finally answering the age-old question about whether lady bits or boy parts are hiding under all that green fur.
I got a kick out of the Philly segment as much as the next viewer, but would be remiss for not pointing out the show's other regional shout-out. Look down, on Liz Lemon's feet. Yup, the TGS basket case wears Dansko clogs.
Lemon, like her real-life homegirl creator, sports Dansko black professionals. I've seen them before, but last night's episodes offered one of the better views after the character bent down to pick something off the floor.
Annette Hall
Just when you thought you'd heard the last of the Alycia Lane/Larry Mendte drama comes salacious details from depositions by the former CBS3 co-anchors.
Surprise, surprise. Their stories jibe like oil and vinegar. Mendte's version is all hot and bothered. Lane's is all cool and get-that-freakin'-frog-prince-away-from-me!
The truth is probably somewhere in the middle, but my woman's intuition tells me a guy who hacked someone's personal computer and read her e-mails 500 times, well, has a serious credibility problem.
Daniel Rubin

, Inquirer Columnist

We need to go back for one more bite of that Snickers Super Bowl ad.

Monday a blogstorm kicked up over the ad that showed two mechanics fighting over a Snickers bar and inadvertently kissing, with the largest gay civil rights group calling on the Mars Inc., the candy company, to pull several alternative endings and related material from its Web site.

And before the day was done, the material had been pulled, as were plans to show one of the alternate endings during the Daytona 500 telecast.
Daniel Rubin

, Inquirer Columnist

No Careerbuilding chimps this year, we're promised. They've evolved. Maybe into those Geico cavemen.

No farting horses. No Britney Spears.

But Kevin Federline got the callback. So did Robert Goulet and the dangerous curves of the GoDaddy girl. And three ads and one jingle come up from the crowds - citizen-generated spots, made with with a little professional help.
Daniel Rubin

, Inquirer Columnist

We were in the Columbus, Ohio, airport yesterday when the lady on the loudspeaker told us we gone to Threat Level Orange. I thought it was the plot to behead a British soldier. Who could guess it was little electronic men giving America the finger?

Philadelphia did not go as high anxiety as Boston did when the first blinking icon - put there to promote a late-night TV cartoon show - was found wired to a bridge yesterday. Traffic stopped in the Bay State as highways, bridges and part of the Charles River were shut down.

But 56 devices have been found in Philly as well, police say, and other cities fell victim to a viral marketing campaign gone mad. Philly didn't seem to pay as much attention. Maybe giving someone the finger isn't as unusual here.
Daniel Rubin

, Inquirer Columnist

He's not just a reporter. He plays one on General Hospital.

Coming Feb. 2, Stephen A. Smith broadens his brand.