Sex
Monica Yant Kinney
In the interest of full disclosure, I was among the dirty-minded political observers who gasped at an exchange New Jersey Gov. Chris Christie had with a female heckler at a rally in New Hampshire last weekend.
In case you missed it, after the woman barked that Christie was a job-killer, the governor responded with this doozy: "Something may go down tonight, but it ain't going to be jobs, sweetheart."
From my couch Sunday night, I sent this email to my friend and colleague Matt Katz, he of the Christie Chronicles:
Monica Yant Kinney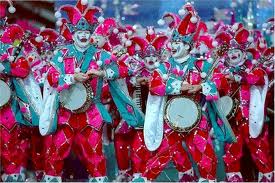 I gotta admit, a Mummers clubhouse is one of the last places I expected Philadelphia police to break up a sex party. I know these guys are macho Eagles fans and roofers in real life, but the feathers, sequins, makeup and stench of booze hardly adds up to much of a seduction scene.
I have covered Mummers, watched them prance, preen, pee and puke in public. I know many locals find them deeply endearing and wildly entertaining. I've never heard a single woman say she's turned on in the slightest by Mummery.
But money talks. Sexual service was apparently prompt and plentiful inside the Downtowners Fancy Brigade's building at 2nd and Synder Streets. Police are still sorting out the details after Tuesday night's prostitution bust, but at least two of the club's "executives" were present.
Monica Yant Kinney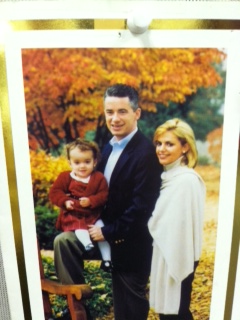 How in God's name did I miss this? Disgraced former New Jersey Gov. Jim McGreevey opining on gay marriage with disgraced former New York Gov. Eliot Spitzer on the latter's show on CNN. McGreevey, now in divinity school to be an Episcopal priest, credited the eradication of "shame" in new generations with the societal shift.
Seriously? Are there any two less qualified people in America to be talking about redemption than these charter members of the political liars club? Both of these guys left office with their you-know-whats in the proverbial box.
And yet, there is no more oddly fascinating second act than those involving clods responsible for destroying their own careers and families. Take McGreevey, still freaskishly confident enough to be rechristening himself as a consigliere of sorts to other power-obsessed, but closeted, pols.
Daniel Rubin

, Inquirer Columnist

Craigslist needs a new publicist. Or a sex therapist.

Last week the online classified service made the news for its role in a Bucks County prostitution ring. News articles reported that Bensalem police busted a dozen suspected prostitutes who advertised their services in barely-clad code. One claimed she was in Langhorne for the day and wanted donations of "300 a visit." Another described herself as a "quick afternoon snack" for "100 roses."

Now a couple web experiments involving craigslist are causing problems for everyone involved.
Daniel Rubin

, Inquirer Columnist

A friend sends this from Rush & Molloy in the New York Daily News:

Colin Farrell may have sworn off booze, but his libido still rages.

Having been burned by former Playmate Nicole Narain (who tried to sell a video of their lovemaking) and by phone sex operator Dessarae Bradford (who wrote "Colin Farrell: A Dark, Twisted Puppy"), the actor is now being mocked as a lousy lover by a former au pair to Woody Allen.
Daniel Rubin

, Inquirer Columnist

What made Dragonfire's Special Sex Issue blow a gasket this morning? Too hot for school? Too many peepers?

The "technical difficulties" are fixed now, the Drexel online magazine promises, and what they're produced is a head-turner -starting with the home page that shows an ordinary room.

You roll your cursor around, and Playboy magazines spring out of bottom drawers, Valentine's red underthings pop out of cupboards, beds unfold from unseen closet doors. Porn sprouts from a dark computer screen. Each animation leads to another chapter in what will be a days-long look at that which once dared not speak its name.
Daniel Rubin

, Inquirer Columnist

Why shouldn't there be a Playboy in Braille? Most people read it for the articles, anyway. Right?

Does anyone still read it?

Apparently Brian Sack of Banterist. The New York blogger found a copy in an abandoned building, and experienced the sort of dislocation, he writes, one would get from having Courtney Cox fix your stove.
Daniel Rubin

, Inquirer Columnist

The rapper, author, video and movie star named 50 Cent is thinking of expanding his brand, going where few icons, musical or otherwise, have gone before.

Imagine ... the 50 Cent vibrator.

"I need to make a 50 Cent condom, and a motorised version of me," Fiddy tells GQ Magazine. "A motorised version of me will definitely have to be waterproof, so you could utilise it in the tub. A lot of them (vibrators) aren't waterproof."