Science
Having previously blogged about the strange semen fixation of Corbett administration official Robert W. Patterson, I feel duty-bound to report on two exciting developments.
For starters, Mr. Patterson is finally leaving the building. Or, at least, he will next Tuesday, according to an update from my Harrisburg colleague Angela Coloumbis.
Patterson, if recall, made $104,470 to work in the Department of Public Welfare, which administers programs he bashed in a side job as editor of a conservative faith-based journal.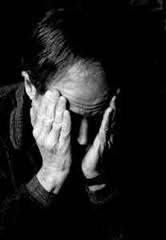 I get that it's become sport to rank Philadelphia tops on lists of overweight, obnoxious and romantically-challenged. I know the city is home to lousy drivers and people who think it's acceptable to wear sweats as an outfit. (File me in the former category, not the latter.)
But I draw the line at accepting a Google search as evidence that Philadelphia is the most depressed city in America.
I do not frequent the website psychcentral.com, but I see it turned to Google Trends to evaluate how many people from different parts of the country searched a variety of depression-related terms.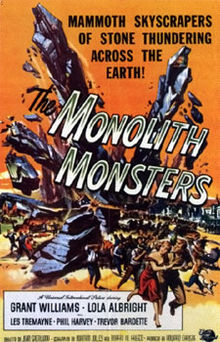 The 1957 geo-science fiction-horror-thriller Monster Monoliths predicted, by more than half century, the horrors that rock formations can inflict on an unsuspected populace, though I'm not sure it includes the damage that lobbyists can do in assisting their grip on industry.
A tip of the hat to my esteemed and cinematically astute colleague Kevin Riordan.
--Karen Heller
Having gasped at homeowners lighting their tap water on fire in the documentary movie, Gasland, I'm hardly surprised that Duke University researchers found methane levels in private water wells 17 times higher when those wells were located within 1,000 feet of a natural gas drilling site.
The scientists sampled water from 68 wells in northeastern Pennsylvania and New York, finding the harmful gas in 85 percent of the wells. The study was published Monday in the Early Edition of the Proceedings of the National Academy of Sciences.
More to come, I'm sure, but until then, gargle on this from the breaking story:
Was a big fan of power napping in school - 20 minutes of afternoon sleep that could buy hours of clarity once I managed to stagger out of the wobbly black hole.
Wish I'd heard of this way to get twice the alertness:
Overheard in my house:
Son No. 1: "So we wear our pajamas inside-out and sleep with spoons under our pillows?"
Son No. 2: "Yeah, that way there's no school tomorrow."