Music
Monica Yant Kinney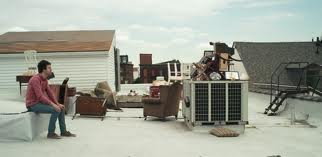 I rarely see music videos anymore, though regular readers know I'm age-inappropriately obsessed with MTV's Teen Mom. Last week's breezy VMAs reminded me that artists still make these mini-movies. And hey, wow, there's Philadelphia starring in a relatively new video by Passion Pit.
The WXPN-friendly song is oddly upbeat given the focus on economic malaise. Philebrity and Uwishunu get the nod for posting the video and identifying the images scrolling across the small screen. (Warning: This is one of those shot-like-you're-flying videos, so be warned if you, like me, are at all prone to motion sickness.)
As excited as I am to see the city/region getting love from the only hipster chipmunks on my running mix, am I the only one tiring of the visual stereotype? (You remember Springsteen's video for "Streets of Philadelphia," don't you? The blight. Oh, the blight.)
Monica Yant Kinney
Watching the Democratic National Convention on C-SPAN has many benefits, not the least of which is this: You can clearly hear the snippets of songs chosen to usher each speaker onto the stage.
I'm sure these bits have specific names -- anyone? The politics of music has long been a campaign subplot. Every four years, it seems, some upset artist sues or threatens a candidate using a song without permission. This year, the most discordant story involves Republican Vice Presidential nominee Paul Ryan's unlikely obsession with angry rap-rockers Rage Against the Machine, and the band's horrified response to the superfan.
I know some professional athletes choose which songs are blasted in stadiums when they take the bat or come back in the game. Does the same hold true for the president of Planned Parenthood or Governor of Colorado? And if the speakers don't have any say, what should viewers read-in to the tunes imposed by the campaigns?
Monica Yant Kinney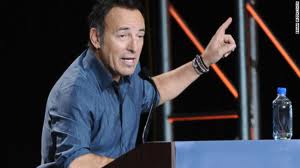 Grab your headphones and find a task you can do without your ears. Professor Bruce Springsteen has delivered the keynote speech at South by Southwest festival and it's well worth a listen. Start to finish, give yourself an hour.
Call me a geek -- At North Side High School, I wrote my junior thesis on the history of rock-and-roll -- but Bruce philosophizing on the singers and bands that changed his life is like a free master class in music.
My favorite excerpts:
Monica Yant Kinney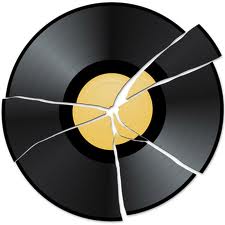 Give Michael Nutter credit for having a great memory: It's been decades since his "Mixmaster Mike" DJ-ing days and he still remembers all 2,984 words to the 1979 Sugarhill Gang classic, "Rapper's Delight."
But surely, after all this time, you'd think Nutter might learn another rhyme.
If only. At his second inauguration, with no less a jam band than The Roots (!) backing him up, Nutter once again returned to his safe signature song.
Mayor Nutter Raps At His 2nd Term Inauguration Party With The Legendary Roots Band from Identity ink on Vimeo.
Monica Yant Kinney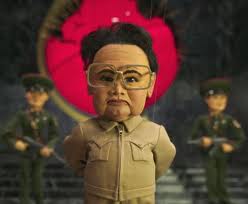 My mother always told me never to speak ill of the dead, but surely there's an exception for dictators named Il?
I speak of North Koren President Kim Jong Il, forever frozen in my mind as a maniacal marionette thanks to Matt Stone and Trey Parker, the twisted geniuses behind the proudly profane movie, Team America: World Police. Rare is the vicious despot who earns a place in pop culture in life and in death. Must have been the hair?
Most of the tiny tyrant's lines in this side-splitting film are way too foul to put on a work blog. So Blinq will settle for the villain's classic woe's me song, "So Lonely," perfect for those who seek to put their mourning to music.
Monica Yant Kinney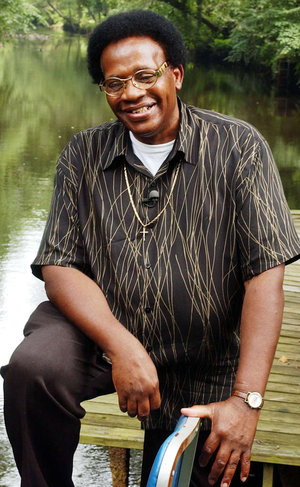 The news of R&B singer Howard Tate's death had me scratching my head. The name, if not the music, sounded so familiar. Had I once written something about the crooner?
With more than 1,500 bylines in my time here, it's easy to forget a few. A quick search of our archives unearthed this 2005 column chronicling the singer's fade into obscurity, unlikely resurgence and financial woes.
Tate was a hugely talented soul singer who never found fame or fortune. He died Friday at 72 of multiple myeloma and leukemia in his apartment in Burlington City. His final decade was as tumultuous as his early years in entertainment.
Karen Heller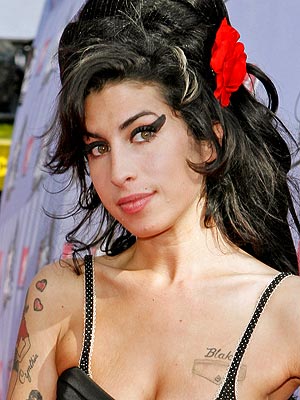 Amy Winehouse was a gifted car crash happening in slow motion. In the aftermath of her death Saturday, I keep thinking about her many talents and how we all watched her blow up and deflate over the past few years. She was a true star in the manner that you can't stop paying attention. Stars like Winehouse command our interest.
More than three years ago, when I was a features columnist writing on pop culture, I'd forgotten that I'd written about her talent for self-destruction, until someone kindly posted it on philly.com.
In December 2007, I observed "You root for Amy Winehouse and her considerable talent all the while wondering if, in some way, you aren't contributing to her destruction.
Karen Heller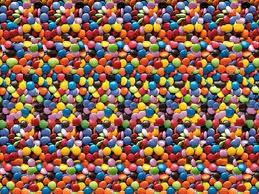 Searching for wholesome, healthy food at the Whole Foods at 21st and Callowhill Tuesday night, shoppers were treated to Bow Wow Wow's 1982 New Wave hit "I Want Candy."
Surreal.
Yes, the song -- first recorded by the Strangloves in 1965 -- is not literally about candy, though Sophia Coppola used the song with Sex Pistol-like title graphics to open her biopic about sweet-loving Marie Antionette. Like many pop songs, "Candy" is about lust.