Movies
Monica Yant Kinney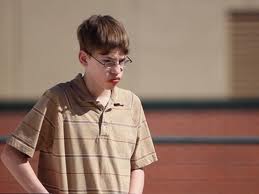 Jim Kenney's children aren't children anymore. The longtime City Councilman has no memory of being a bully, or being bullied, as a kid growing up in South Philadelphia. So he can't really explain why he's so drawn to the forthcoming documentary Bully, why this movie -- with no clear connection to Philadelphia besides the school district's alarming culture of violence -- has become such a personal crusade.
All Kenney knows, after spending much of the last year thinking about bullying and talking to the filmmakers is this: "If every kid could watch this movie, what an impact it might have."
The subject is on my mind, too, having recently written about a Swarthmore boy confronting his own experience being bullied and being the parent of a second grader navigating socially treacherous waters.
Monica Yant Kinney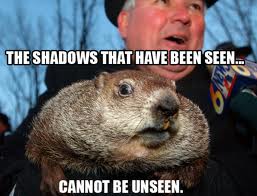 Couldn't help but giggle at the press release hyping Gov. Corbett's media blitz on the state's biggest non-story, Groundhog Day.
I had a ball covering the winter wink-wink back in 1997, documenting the movie-made spectacle in all its sudsy, shivering glory.
"Maybe it's the sheer stupidity," said Bud Dunkel, the president of the Inner Circle, the tuxedo-and-top-hat-wearing groundhog club, when I asked about why 20,000 people swarm Punxsutawney every February.
Karen Heller
Much of the reader email we get is angry. A bit of the email is kind.
And then there's this gem sent this weekend to a few Inquirer reporters.
"Hello;
Monica Yant Kinney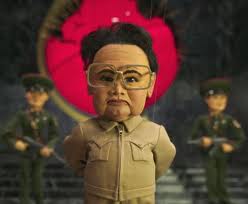 My mother always told me never to speak ill of the dead, but surely there's an exception for dictators named Il?
I speak of North Koren President Kim Jong Il, forever frozen in my mind as a maniacal marionette thanks to Matt Stone and Trey Parker, the twisted geniuses behind the proudly profane movie, Team America: World Police. Rare is the vicious despot who earns a place in pop culture in life and in death. Must have been the hair?
Most of the tiny tyrant's lines in this side-splitting film are way too foul to put on a work blog. So Blinq will settle for the villain's classic woe's me song, "So Lonely," perfect for those who seek to put their mourning to music.
Karen Heller
Thank you, State Rep. Mike Sturla! Thanks to the Democrat from Lancaster for taking our minds off Hurrican Irene, earthquakes and various nations in turmoil, and focusing our attention on sex and the Marcellus Shale.
As I wrote in today's column,
"Indeed, what I hear is that some local womenfolk see opportunity in these well-paid, gas-enriched strangers with their trucks sporting Texas and Colorado plates, An Officer and a Gentleman playing out in the Endless Mountains.
Karen Heller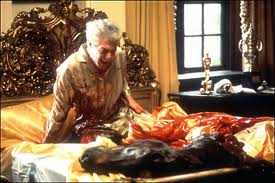 A severed horse head was found in Washington, Pa., 20 miles southwest of Pittsburgh.
This is not exactly what anyone wants to come across in an alley, especially in the sweltering heat.
The head reminds us of one of the most indelible scenes in The Godfather when Hollywood studio head Jack Woltz (John Morley) wakens to discover the severed head of his beloved racehorse Khartoum in his palatial bed, staining his ivory satin sheets. The horse is the ultimate equine payback after Woltz refuses to cast Don Corleone's godson, a popular crooner with teenage girls. "Johnny Fontane will never get that movie" he says, before unloading a string of anti-Italian epithets. Fontane, commonly believed to be based on Frank Sinatra, was portrayed by South Philadelphia's Al Martino, who died two years ago in Springfield, Delaware County.
Daniel Rubin

, Inquirer Columnist
At 7:05 p.m., after watching 65 minutes of E!'s breathless coverage of the red carpet, my wife popped the question:
"Who is Ryan Seacrest, and what is he doing on national television?"
The first paragraph of his web site bio shares the key stuff:
Daniel Rubin

, Inquirer Columnist

On page 31 of the production notes for Catch and Release, the new Jennifer Garner romantic dramedy, the biography of composer BT states that he:

is the creative force currently driving digital songwriting and soundscaping in its evolution into the audio-visual-spiritual art-form that will define and inspire the human narrative of the 21st Century. He is re-mastering the obsolete soundtrack of our late analog planet, reassmbling from the chaos of smashed bytes blurring our sampled lives a new paradigm of beauty for "This Binary Universe" - which happens to be the title of his most recent release.

But can we dance to it?