Money
Karen Heller
Two days late for Wednesday's massive Powerball, and perhaps a dollar short, Santa was spied at the Gallery Lottery newsstand Friday morning near his Center City workshop.
This was the same newsstand where a winning $172.7 million Powerball ticket was sold in April.
Maybe things really are tough all over, even the North Pole, and Santa could use some help.
Monica Yant Kinney
Coming soon to the mean streets of Center City Philadelphia: An ego-inflating car service to to rival the often annoying and increasingly expensive experience of riding from one bar to another in a beat-up taxi.
UBER already cruises Paris, Seattle and San Francisco. The Philly rev-up appears to be imminent, judging by the breathless media release in my inbox.
You may be wondering, "Why should I care about Uber in Philly?"
SUPER CONVENIENT: Uber is enhancing the landscape of transportation in a serious way. Simply press a button on your phone, and wait for your luxury vehicle to pick you up. You don't need cash, because your credit card is on file.
JEALOUSY INDUCING: There's no better away to impress your clients and friends than by having your own private driver just a click away. Make them green with envy.
JETSETTER COMPATIBLE: You can use us in our 9 other cities, whether flying from New York to LA or from D.C. to Paris, as you land in next far flung destination.
Karen Heller

Another day, another dumb publicist pitch ostensibly tied to a holiday.
Today's email links drinking and St. Patrick's Day -- actually, drinking too much on St. Patrick's Day -- and a "must have" hangover remedy because there's really nothing Irish Americans like more than being reduced to a stale stereotype for the sake of hyping a client:
"Hi Karen,
Monica Yant Kinney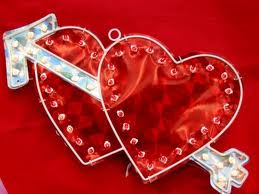 For those of you still scrambling to find the perfect Valentine's Day gift for your sweetums, the team at The Chris Stigall Show has a swell idea: A verbal smackdown from the Governor of New Jersey, because "nobody says 'love' like Chris Christie."
I caught the biting mock commercial for "Christie Cards" driving to work while listening to the WPHT 1210 AM radio talk show. Think Hallmark, but with instantly classic Christie-isms like "Numnuts" and "You must be the thinnest-skinned guy in America." (Stigall's producers kindly shared the clip below.)
Listening to the bit, I thought of an easy way Christie could have fun with his tough-guy image and raise much-needed new revenue for his cash-strapped state: Record custom voicemail for a fee.
Monica Yant Kinney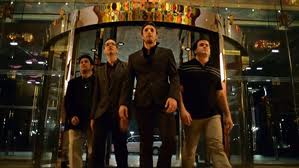 Coming Sunday: A column about a most intriguing art exhibit inspired by real-life gamblers at SugarHouse Casino.
The painter, Mat Tomezsko, told me he found inspiration both in the faces of the players and the casino's incessantly upbeat advertising.
Wonder what he'd think of this (new?) doozy from the competition at Parx Casino?
Monica Yant Kinney
Writing today's column made me crave the days of old when we could go on and on and on in print. Compelling arguments and lovely people often get stuck in the notebook when you only have 700 words to tell a story.
So, as promised, here are a few more scenes from a group interview I did Tuesday with members of the intellectually disabled community, their parents and service providers -- all of whom are bracing for another round of Corbett administration budget cuts that make their difficult lives even more excruciating.
"We dont want budge cut because we want our programs stay," 53-year-old Northeast Philadelphia group home resident Barbara Romanisky wrote (misspellings preserved for authenticity, see her letter above) at the gathering before Gov. Corbett's somber speech. "I belive that we should not be affard to speak up for our right."
Monica Yant Kinney
Sometimes, Blinq needs to refer readers elsewhere for edification. Today is one of those days, so I'll be sending you briefly to the Star-Ledger of Newark to peruse this must-read by my columizing colleague, Tom Moran.
If only our papers could have paired Moran's piece, about New Jersey Gov. Chris Christie risking his ethics-enforcing rep on an Essex County mover-shaker with my Sunday column lamenting the virtual silence in both states on matters of electoral reform.
In my piece, I point out that Christie made his name on cleaning up Garden State politics, but hasn't been as focused on the issue since he took the state's highest office. Moran, meanwhile, shows that the governor has chosen to stand by Essex County mahoff Joe DiVincenzo, a walking, talking, Super Bowl trip-taking example of the double-dipping and high-on-the-hog living voters (and Christie) supposedly abhor.
Monica Yant Kinney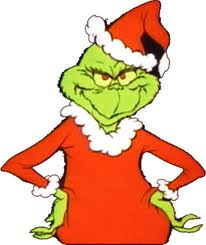 Food for thought: Gov. Corbett reads the paper and listens to bloggers. And he really doesn't like being scolded by the ghosts of governors past. How else to explain the sudden thawing on one of his signature insults, the asset test for food stamps?
After publicly declaring war on the poor by suggesting anyone who'd managed to save a few bucks doesn't deserve help buying groceries, the Corbett administration relented, ever-so-slightly. This, after Mayor Nutter and federal officials ripped into the mean-spirited sanctions. And after former Gov. Ed Rendell broke longstanding tradition and marched back to the Capitol to tell his successor he looks like a creep.
(Why Corbett is so focused on food stamps remains somewhat of a mystery, since the program is funded with federal, not state, dollars. Officials and advocates for the poor have repeatedly pointed out that adding new hurdles will only cost the state money to oversee and administer.)