Modern Times
Karen Heller
Two days late for Wednesday's massive Powerball, and perhaps a dollar short, Santa was spied at the Gallery Lottery newsstand Friday morning near his Center City workshop.
This was the same newsstand where a winning $172.7 million Powerball ticket was sold in April.
Maybe things really are tough all over, even the North Pole, and Santa could use some help.
Monica Yant Kinney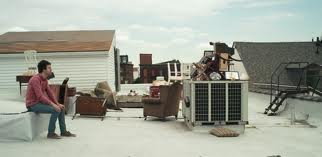 I rarely see music videos anymore, though regular readers know I'm age-inappropriately obsessed with MTV's Teen Mom. Last week's breezy VMAs reminded me that artists still make these mini-movies. And hey, wow, there's Philadelphia starring in a relatively new video by Passion Pit.
The WXPN-friendly song is oddly upbeat given the focus on economic malaise. Philebrity and Uwishunu get the nod for posting the video and identifying the images scrolling across the small screen. (Warning: This is one of those shot-like-you're-flying videos, so be warned if you, like me, are at all prone to motion sickness.)
As excited as I am to see the city/region getting love from the only hipster chipmunks on my running mix, am I the only one tiring of the visual stereotype? (You remember Springsteen's video for "Streets of Philadelphia," don't you? The blight. Oh, the blight.)
Monica Yant Kinney
Coming soon to the mean streets of Center City Philadelphia: An ego-inflating car service to to rival the often annoying and increasingly expensive experience of riding from one bar to another in a beat-up taxi.
UBER already cruises Paris, Seattle and San Francisco. The Philly rev-up appears to be imminent, judging by the breathless media release in my inbox.
You may be wondering, "Why should I care about Uber in Philly?"
SUPER CONVENIENT: Uber is enhancing the landscape of transportation in a serious way. Simply press a button on your phone, and wait for your luxury vehicle to pick you up. You don't need cash, because your credit card is on file.
JEALOUSY INDUCING: There's no better away to impress your clients and friends than by having your own private driver just a click away. Make them green with envy.
JETSETTER COMPATIBLE: You can use us in our 9 other cities, whether flying from New York to LA or from D.C. to Paris, as you land in next far flung destination.
Karen Heller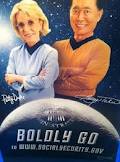 Went to the Social Security Administration's Center City office at lunchtime because someone in our house turned 16 last week and wanted her learner's permit, like yesterday, but aging parents couldn't remember where they put the card they acquired in 1996 because, really, what do you ever need the physicial thing except when you go to get a learner's permit?
Anyway, the digs aren't bad, 20th floor at 2 Penn Center, top floor, penthouse view.
But the odd thing is the SSA has a spokesman, actually two. I was sort of shocked to learn they're Patty Duke and George Takei, who played Hikaru Sulu on Star Trek.
Actually, I had to look up the name.
I always thought Sulu's first name was Mister.
Anyway, who would have ever thought to put these two folks together? Perhaps the thinking was "you know who these people are because they were on television a long time ago when you were young, but now you're not and might need your Social Security benefits."
But, really, why does a mandatory benefit program need an ad campaign?
Social Security isn't facing wicked competition the way the United States Parcel Service is. The postal service could really use Spock and Kirk, and Cathy and Patty Lane, and maybe whoever is left from Gunsmoke and Bonanza.
---Karen Heller
Monica Yant Kinney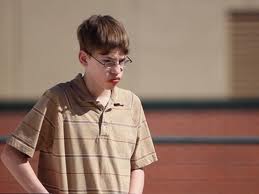 Jim Kenney's children aren't children anymore. The longtime City Councilman has no memory of being a bully, or being bullied, as a kid growing up in South Philadelphia. So he can't really explain why he's so drawn to the forthcoming documentary Bully, why this movie -- with no clear connection to Philadelphia besides the school district's alarming culture of violence -- has become such a personal crusade.
All Kenney knows, after spending much of the last year thinking about bullying and talking to the filmmakers is this: "If every kid could watch this movie, what an impact it might have."
The subject is on my mind, too, having recently written about a Swarthmore boy confronting his own experience being bullied and being the parent of a second grader navigating socially treacherous waters.
Monica Yant Kinney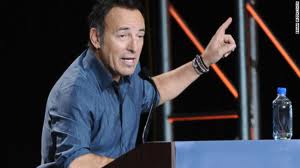 Grab your headphones and find a task you can do without your ears. Professor Bruce Springsteen has delivered the keynote speech at South by Southwest festival and it's well worth a listen. Start to finish, give yourself an hour.
Call me a geek -- At North Side High School, I wrote my junior thesis on the history of rock-and-roll -- but Bruce philosophizing on the singers and bands that changed his life is like a free master class in music.
My favorite excerpts:
Karen Heller

Another day, another dumb publicist pitch ostensibly tied to a holiday.
Today's email links drinking and St. Patrick's Day -- actually, drinking too much on St. Patrick's Day -- and a "must have" hangover remedy because there's really nothing Irish Americans like more than being reduced to a stale stereotype for the sake of hyping a client:
"Hi Karen,
Monica Yant Kinney
Today's post comes courtesy of Lisa Tucker McElroy, a Drexel University law professor with a nose for news and a love of language. (This is not her first appearance in my work. Last fall, she organized the Mom outing that led to this column analyzing the movie, "I Don't Know How She Does It." Speaking of overachievers, I don't know how Lisa does it.)
McElroy, like me, lives in a quiet suburb prized for its schools -- a place where so little happens, that nothingness is a selling point for Realtors.
So imagine her surprise at a series of email blasts last week from authorities about ... wait for it ... a random man standing on a corner in Wallingford doing nothing illegal but absolutely freaking out parents and educators -- so much so that he generated police intervention and a school lockdown of sorts.