Law
Karen Heller
Neophyte candidate Kathleen Kane ran a smart, disciplined campaign for Pennsylvania's Attorney General using the purported "war against women" and won big, garnering in excess of three million votes Tuesday - more than the Pennsylvania totals of President Obama or Sen. Bob Casey - and besting her opponent by more than 14 percentage points.
As I wrote in my Sunday column, Kane's success is even more striking because she did this in Pennsylvania, the land where progress goes to die. She is the first woman and Democrat elected attorney general in a state that has never elected a woman governor or senator, only one mayor of either major city, and has precisely one female representative in Washington.
Let me remind you that the year is 2012.
Monica Yant Kinney
In the interest of transparency, I am posting the entire 790-word email I received Friday night from a sender purporting to be from the MOVE organization. The email arrived a week after I left a letter for MOVE matriarch Alberta Africa asking to speak with her and her teenage son, Zack, about the 10-year anniversary of the murder of his father, Africa's ex-husband, John Gilbride. The first of two columns on the case Sunday.
(Please note: This email is reprinted exactly as received, complete with typographical and grammatical errors.)
The Move Organization got your letter. How much is the gov. and the Gilbrides
paying you for this new assault on Alberta Africa and her child? You think we're stupid,
we know what you're trying to do. You think she raised her child to be alienated from
his father and his father's family, but you're wrong; which is no surprise, you been, and
still are wrong about a lot of things when it comes to Alberta Africa. You don't think it's
people like you, the courts and the Gilbrides who's to blame for anything wrong that
would cause alienation in her child, do you? That's your typical racist, bigoted, superior
attitude, and you are a racist. You want to assume the worse when it comes to Alberta
as a mother just because she's black. You ain't got no sense of fairness or equality: if it
ain't white, it ain't right. Right Monica?

Monica Yant Kinney
Sometimes, Blinq needs to refer readers elsewhere for edification. Today is one of those days, so I'll be sending you briefly to the Star-Ledger of Newark to peruse this must-read by my columizing colleague, Tom Moran.
If only our papers could have paired Moran's piece, about New Jersey Gov. Chris Christie risking his ethics-enforcing rep on an Essex County mover-shaker with my Sunday column lamenting the virtual silence in both states on matters of electoral reform.
In my piece, I point out that Christie made his name on cleaning up Garden State politics, but hasn't been as focused on the issue since he took the state's highest office. Moran, meanwhile, shows that the governor has chosen to stand by Essex County mahoff Joe DiVincenzo, a walking, talking, Super Bowl trip-taking example of the double-dipping and high-on-the-hog living voters (and Christie) supposedly abhor.
Karen Heller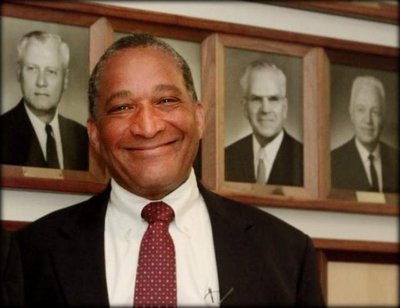 Is One really the loneliest number?
Bruce Harris of Chatham in Northern New Jersey is believed to be the only gay, African-American Republican mayor in the country.
After less than one month on the job -- Harris was sworn in January 2 -- he was nominated Monday by Governor Chris Christie to New Jersey's Supreme Court.
Monica Yant Kinney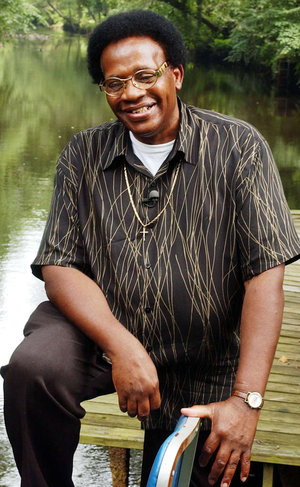 The news of R&B singer Howard Tate's death had me scratching my head. The name, if not the music, sounded so familiar. Had I once written something about the crooner?
With more than 1,500 bylines in my time here, it's easy to forget a few. A quick search of our archives unearthed this 2005 column chronicling the singer's fade into obscurity, unlikely resurgence and financial woes.
Tate was a hugely talented soul singer who never found fame or fortune. He died Friday at 72 of multiple myeloma and leukemia in his apartment in Burlington City. His final decade was as tumultuous as his early years in entertainment.
Monica Yant Kinney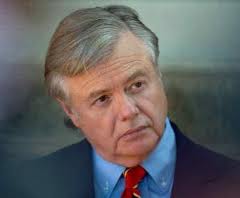 Why am I not the least bit surprised that disgraced former state senator Vince Fumo has spent his time behind bars writing email screeds comparing himself to Caesar and Christ?
The man who fancied himself the James Brown of Harrisburg (for his work ethic and effectiveness, not fashion sense or dance moves) always did love electronic communication. And, in one creature comforts of the Federal Bureau of Prisons, inmates can send as much email as they like so long as they have the cash to pay for it.
Fumo may not be free, but he remains wealthy.
Karen Heller
Parisian cobbler Christian Louboutin lost his legal fight in a New York federal court Wednesday against YSL to be the exclusive Scarlet Leather, that is, the only pricey purveyor of red-soled shoes.
Luxury goods continue to sell, according to the New York Times, even in these queasy times. The day the article ran celebrating the strong sales in German cars, Tiffany jewelry and high-priced footwear, the stock market slumped 512 points. (The story also resulted in one of my favorite recent corrections, where a photo caption misidentified the designer of a $1,495 pair of peek-toe pumps.)
My column Wednesday questioned whether it was wise for women to spend so much of their income on high heels that, literally, get them absolutely nowhere. I'm not immune to the charms
Monica Yant Kinney
So Kim Kardashian has filed lawsuit against Old Navy for airing that "Super C-U-T-E" ad campaign starring a hot, leggy brunette who is not her, but looks like her and - in a sick twist best discussed with a therapist on a future episode of Keeping Up with The Kardashians - is purportedly dating her former squeeze, Reggie Bush.
Kardashian fears the much-seen commercials may trick consumers into believing she'd wear Old Navy clothes. Real fans know the fashionista prefers her "Kardashian Kollection," sold only at Sears. (Given the family's admiration for alliteration, I'm surprised she didn't sign with Kmart.)
"She's a businesswoman who has to protect her brand," an insider tells Us magazine. "Bottom line."