Fake News
Karen Heller

Another day, another dumb publicist pitch ostensibly tied to a holiday.
Today's email links drinking and St. Patrick's Day -- actually, drinking too much on St. Patrick's Day -- and a "must have" hangover remedy because there's really nothing Irish Americans like more than being reduced to a stale stereotype for the sake of hyping a client:
"Hi Karen,
Monica Yant Kinney
Apologies for going dark on Blinq for most of the last week. Was out of town mentoring would-be journalists, then back hunting down column material and shopping for galoshes.
So busy this afternoon, I nearly deleted a timely email from my friends in the Alpaca Owners and Breaders Association. Regular Blinq readers know how excited I've been about National Alpaca Farm Days. Whoo, hoo! The wait is over!
Alpaca Owners and Breeders Association (AOBA) invites you to visit their member farms and ranches on National Alpaca Farm Days on September 24th and 25th. This is a unique opportunity for the public to explore the many aspects of the alpaca livestock industry in the United States and Canada.
Monica Yant Kinney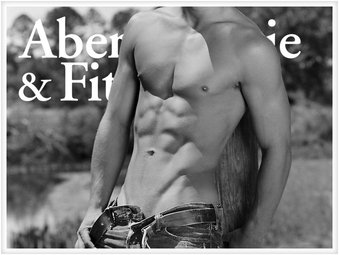 At the risk of propping up either brand in what smells like a summer's day publicity stunt, I will quickly wade in and out of today's dust-up involving Abercrombie & Fitch and The Sitch.
To wit: A&F, the chain that brought you kiddie thongs, half-naked salespeople, eardrum-exploding store music and cologne bombs stinking up major malls, thinks MTV Jersey Shore himbo Mike "The Situation" Sorrenttino is too uncouth for its clothes. So the retailer has asked him to cease & desist, even offering cold hard cash as an incentive.
Talk about a made-for-media spat: Last year, A&F confirmed that Sorrentino was the inspiration for its "Fitchuation" t-shirt. Now, the ticked-off clothing chain wants all its stuff back.
Monica Yant Kinney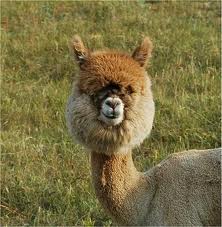 Every once in a while, I receive a press release so delightfully absurd it must be shared. Today is one of those days. Why? Because it is almost National Alpaca Farms Days!
Hello!

Just a reminder that National Alpaca Farm Days will be here before you know it! Please contact me so that we can schedule a special (and timely) interview with some of our members. There are so many unique stories within the alpaca industry, including the birth of rare alpaca twins, a breeder who left working on Broadway to raise alpacas in Colorado, a certified therapy alpaca, and many, many more!



Now, the writer of this email can't possibly think that anyone at the Philadelphia Inquirer is going to write a single word about National Alpaca Farms Days. However, she might be crazy like a fox and hoping that someone like me will provide free publicity by mocking National Alpaca Farms Days on a blog like Blinq.
Daniel Rubin
Basking in the free pub and ratings bounce for screening the last episode of "The Wire" at City Hall Sunday night, Mayor Nutter has announced a Big Top showing of "Back to You," the light-hearted Fox sitcom starring Kelsey Grammer and Patricia Heaton.
This must be true. It comes from The Philly Turkey, the blog with the flavorful "News Youse Can Use" tag line. So when's the mayor going to adopt the mantra of another Grammer vehicle, "Philadelphia, I'm listening"?
And in unrelated but real news, the Yankees have signed Billy Crystal to a minor-league contract.