Deaths
Monica Yant Kinney
In the interest of transparency, I am posting the entire 790-word email I received Friday night from a sender purporting to be from the MOVE organization. The email arrived a week after I left a letter for MOVE matriarch Alberta Africa asking to speak with her and her teenage son, Zack, about the 10-year anniversary of the murder of his father, Africa's ex-husband, John Gilbride. The first of two columns on the case Sunday.
(Please note: This email is reprinted exactly as received, complete with typographical and grammatical errors.)
The Move Organization got your letter. How much is the gov. and the Gilbrides
paying you for this new assault on Alberta Africa and her child? You think we're stupid,
we know what you're trying to do. You think she raised her child to be alienated from
his father and his father's family, but you're wrong; which is no surprise, you been, and
still are wrong about a lot of things when it comes to Alberta Africa. You don't think it's
people like you, the courts and the Gilbrides who's to blame for anything wrong that
would cause alienation in her child, do you? That's your typical racist, bigoted, superior
attitude, and you are a racist. You want to assume the worse when it comes to Alberta
as a mother just because she's black. You ain't got no sense of fairness or equality: if it
ain't white, it ain't right. Right Monica?

Monica Yant Kinney
Sometimes, Blinq needs to refer readers elsewhere for edification. Today is one of those days, so I'll be sending you briefly to the Star-Ledger of Newark to peruse this must-read by my columizing colleague, Tom Moran.
If only our papers could have paired Moran's piece, about New Jersey Gov. Chris Christie risking his ethics-enforcing rep on an Essex County mover-shaker with my Sunday column lamenting the virtual silence in both states on matters of electoral reform.
In my piece, I point out that Christie made his name on cleaning up Garden State politics, but hasn't been as focused on the issue since he took the state's highest office. Moran, meanwhile, shows that the governor has chosen to stand by Essex County mahoff Joe DiVincenzo, a walking, talking, Super Bowl trip-taking example of the double-dipping and high-on-the-hog living voters (and Christie) supposedly abhor.
Karen Heller

From From the Things We Can't Make Up Dept: People were trying to sell tickets to Penn State coach Joe Paterno's memorial service on eBay.
On Tuesday morning, one seller had 71 bids for two tickets that went up to an astonishing $98,100 before -- poof! -- vanishing from the site.
A seller identified as "gopsuone" sold two tickets for $500 for 3rd Row!!!!!" for Thursday's 2 p.m. public memorial service at Bryce Jordan Center in Happy Valley.
Monica Yant Kinney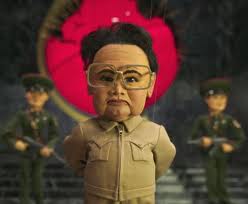 My mother always told me never to speak ill of the dead, but surely there's an exception for dictators named Il?
I speak of North Koren President Kim Jong Il, forever frozen in my mind as a maniacal marionette thanks to Matt Stone and Trey Parker, the twisted geniuses behind the proudly profane movie, Team America: World Police. Rare is the vicious despot who earns a place in pop culture in life and in death. Must have been the hair?
Most of the tiny tyrant's lines in this side-splitting film are way too foul to put on a work blog. So Blinq will settle for the villain's classic woe's me song, "So Lonely," perfect for those who seek to put their mourning to music.
Monica Yant Kinney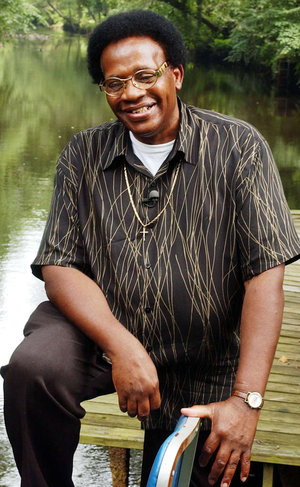 The news of R&B singer Howard Tate's death had me scratching my head. The name, if not the music, sounded so familiar. Had I once written something about the crooner?
With more than 1,500 bylines in my time here, it's easy to forget a few. A quick search of our archives unearthed this 2005 column chronicling the singer's fade into obscurity, unlikely resurgence and financial woes.
Tate was a hugely talented soul singer who never found fame or fortune. He died Friday at 72 of multiple myeloma and leukemia in his apartment in Burlington City. His final decade was as tumultuous as his early years in entertainment.
Monica Yant Kinney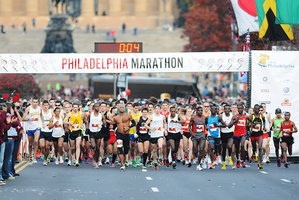 Eighteen months ago, I'd never run more than 3 or 4 miles. Sunday, I completed my first half-marathon, capping a 40th birthday year challenge I set for myself that began with a 10K over the Ben Franklin Bridge last fall and the glorious 10 miler down Broad Street in May.
So yeah, an overstressed, underrested working Mom can pull this off. But if I had to do it all over again, I would have started in my 20s. My knees agree.
I still have yet to experience the elusive runner's high -- unless it's less ecstasy, more prideful satisfaction -- but I've become part of the tribe. You know us and probably loathe us. We talk about running way too much, as if anyone besides other runners cares about how lousy the weather was for our last long run or how thrilled we are about our new shoes.
Karen Heller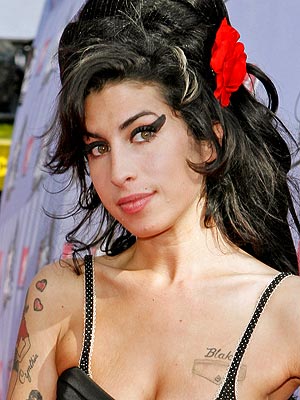 Amy Winehouse was a gifted car crash happening in slow motion. In the aftermath of her death Saturday, I keep thinking about her many talents and how we all watched her blow up and deflate over the past few years. She was a true star in the manner that you can't stop paying attention. Stars like Winehouse command our interest.
More than three years ago, when I was a features columnist writing on pop culture, I'd forgotten that I'd written about her talent for self-destruction, until someone kindly posted it on philly.com.
In December 2007, I observed "You root for Amy Winehouse and her considerable talent all the while wondering if, in some way, you aren't contributing to her destruction.
Monica Yant Kinney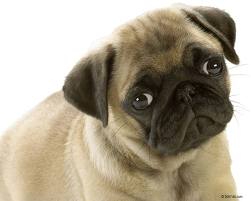 Sunday's column explored whether our treat-pets-as-family philosophy should extend to the bitter end. Story concerned a Delaware County couple whose chocolate lab, Baxter, died suddenly at a suburban animal hospital. Since then, they've searched for answers about how and why he expired so quickly. And, at the same time, they've fended off the hospital's billing department and had to contend with creepy posthumous promotional materials urging them to bring their four-legged friend in for his shots.
Many readers wrote or posted online comments seeking to demonize, or defend, the animal hospital. One offered an intriguing theory that dogs (and cats and guinea pigs) may have it better than humans when it comes to their medical care and final days.
"No doubt that the Stanleys were treated poorly and the office management needs to be addressed," wrote Collingswood's Dr. Arthur Thurm, whose website says he's one of only 250 general dentists in the nation certified in general anesthesia for general dentistry. "However, you make it seem like veterinarians are a money hungry uncaring lot. As a dog owner of three dogs and having had one that had to be euthanized, I can assure you that veterinarians are way more caring and sympathetic than physicians."