City Life
Karen Heller
Welcome to another French Toast Monday!
Another "storm," another day many folks are at home, indoors, with the makings of French toast and time to mull last night's Oscars. In case you missed it, here's terrific analysis by The Inquirer's Steven Rea.
Top actors are paid rather handsomely to act. John Travolta, his hair looking seriously Eddie Munster, had to learn all of one line, and one Broadway star's not-so-difficult name.
Karen Heller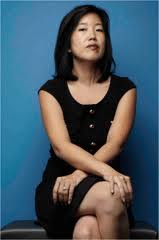 Monday represented a critical mass of education meetings. The School Reform Commission and the Philadelphia Federation of Teachers in talks but, alas, not with each other. Meanwhile, self-described education "radical" Michelle Rhee, former chancellor of the Washington, D.C. public schools, hosted a Teacher Town Hall at Temple.
A lightening rod for criticism, Rhee opposes unions and supports eliminating seniority and testing and firing inefficient teachers. She heads a political advocacy nonprofit for education reform. A lightening rod for criticism wherever she goes, Rhee attracted a crowd of 50 exceptionall well-dressed protestors, in "pearls" no less. One sign read: "Your dialogue is as real as our pearls." Erasers were handed for "Erase to the Top."
Well, you get the idea.
Karen Heller
Every once in a while, we open the morning paper and find a sentence that stops us cold.
In Thursday's paper, The Inquirer's Troy Graham crafted such a sentence.
Writing about City Council's major issues on its fall agenda, Graham noted that one of the items is "Legislation, more than eight years in the making, to create a central land bank for the city's vast stock of vacant and abandoned properties."
Karen Heller
As The Inqurer's Christie Chronicler, Matt Katz notes in President Obama's tour of the Jersey shore, "the boys of November are back, just in time for summer."
Instead of Christie fleece, the president opted for a blue windbreaker with his name monogrammed on his chest.
Karen Heller
Ahh, the beloved Philadelphia Parking Authority, the frighteningly efficient folks that know how to truly make your day.
But even parking people must lunch.
Karen Heller
Primary day is Tuesday. There are a lot of judges on the Philadelphia ballot.
There are so many that The Inquirer and Daily News do not have the resources to interview all the candidates and make an informed decisions.
The Philadelphia Bar Association, however, does. There are 34 people on the judges commission, and 120 volunteers. Candidates were sent a 12-page, 32-question survey. They had to discuss their most significant litigated matters, and examples of their written work.
Karen Heller
Did you know we are having a primary Tuesday?
We are! And since Philadelphia Democrats have a mere 6-to-1 registration, the primary is pretty much the whole ball game. Ignore the polls May 21, and you're pretty much stuck with whatever the few awake voters give you.
In a very informal poll, we asked some of those informed voters their best guesses on voter turnout.
Daniel Rubin

, Inquirer Columnist
It seems like yesterday that I showed up for work at a hothouse of ambition called Northeast Neighbors. It was in fact 25 years ago Thursday.
Eight reporters were assigned to that non-descript suite offices on Bustleton Avenue, most of my new colleagues burning to be the next one invited downtown, some content to be as far from 400 N. Broad as one could actually get in this city.
The editor was a shrewd and fiery character named Buzz Bissinger, who warned me that the job I accepted might entail three to five years of writing feature stories about delis. He made it sound like a sentence.