Kevin Riordan, Inquirer Columnist
Reader reactions to my column about a group attack on two young gay men in Center City Sept. 11 offered much food for thought.
Except for a handful of haters -- dispatched to oblivion by the peerless invention called the delete key -- most of the emails were supportive of that radical 'homosexual agenda' item that calls for LGBT people to be able to live openly and in peace.
Some readers did suggest that the column in particular and the media generally are violating the due process rights of potential suspects, three of whom -- all of them Bucks County residents -- were charged Tuesday. Others insist that citing the role a part-time Catholic high school coach may have played in the incident was tantamount to Church-bashing, or Church-blaming.
Kevin Riordan, Inquirer Columnist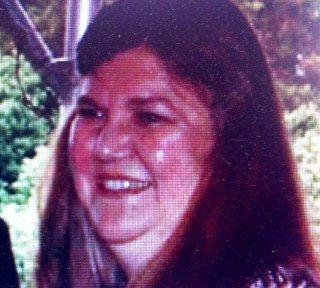 Valerie Frick, who disappeared Sunday and returned home Tuesday, says she was stressed out and simply seeking a break. She needed time to collect her thoughts, sort things out, settle down.
Been there. Haven't we all?
Then again, not all of us are public figures. And Frick, 61 -- co-founder of the Camden Children's Garden and Camden City Garden Club -- says she "had no idea an adult could not make [a] choice" to go off on her own without telling anyone.
Kevin Riordan, Inquirer Columnist
OutBeat, billed as 'America's First Queer Jazz Festival,' opens Thursday and runs through Sunday at various venues in Philadelphia.
"LGBT people have had a huge impact on the history of jazz," notes Chris Bartlett, executive director of the William Way LGBT Center, which is producing OutBeat and hosting discussions, receptions and other events. The center was awarded a $220,000 Pew Center for Arts and Heritage grant to underwrite the festival (WRTI-FM's interview with Bartlett is here).
The OutBeat lineup includes pianist Fred Hersch; guitarist (and Philly native) Monnette Sudler; the Bill Stewart Quartet; and drummer Terri Lyne Carrington and a diverse array of other performers. The Painted Bride, the Philadelphia Museum of Art, the Suzanne Roberts Theatre, and Union Transfer -- site of Sunday's finale, featuring a dozen artists -- are among the venues.
Kevin Riordan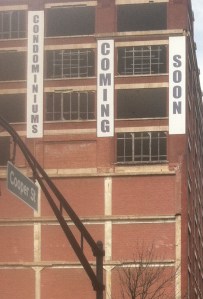 In Camden City Hall, whatever needs to be done -- like securing a downtown building the city has declared a public safety hazard -- always takes much, much longer than expected.
That's because it takes the people who are supposedly in charge time to figure out that whatever needs to be done needs to be done by somebody else. And the somebody else who's really responsible is always...somewhere else!
It's a fabulous arrangement.
Kevin Riordan
After 83 years of work, Bill Hansen, 97, is retiring.
Monday is the Haddon Township, NJ resident's last day at Hutchinson Plumbing Heating Cooling, the Cherry Hill firm where he's the permit coordinator. Hansen has delivered and picked up applications and work permits issued by municipalities all over South Jersey for decades; read the 2012 column I wrote about him here.
"This is the finale," says Hansen, whose first job was on a horse-drawn Jersey City milk wagon at age 14. He later became a truck driver, shipyard worker, and supervisor of a home heating oil sales force. "I've never had a job I didn't enjoy," he says.
Kevin Riordan, Inquirer Columnist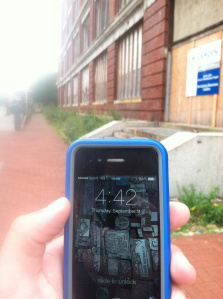 Four weeks after a Camden blogger questioned the stability of a vacant downtown building -- and a day after he posted two-week-old municipal inspection documents urging immediate action -- the city is finally moving to secure the structure.
"If sounding a little alarmist is what it took to make sure people aren't killed by falling objects, so be it," said Brian K. Everett, whose NJ Poverty Reality blog suggested the Cooper Street landmark may be in danger of collapse, or could be demolished.
"There are no structural problems with the building," Camden spokesman Vincent Basara declared Friday, citing a city inspection as well as a preliminary review of outside consultant's inspection. "There is no structural damage to the building."
Kevin Riordan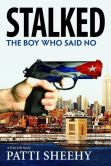 Patti Sheehy discovered that writing is merely one part of a novelist's job. Promoting, and hand-selling, the finished product are essential tasks, too.
"I had no concept of the kind of response we would get," says the Haddon Heights resident, 67, whose debut novel 'The Boy Who Said No' was brought to market by Oceanview Publishing last year.
Sheehy and Frank Mederos -- his 1967 escape from his Communist homeland inspired the book -- will be on hand at the Friday, September 12 launch party for 'Stalked,' the sequel (also published by Oceanview). About 200 guests are expected for the 6 p.m. event at the Tavistock Country Club in Haddonfield; proceeds will benefit the Haddon Heights Library.
Kevin Riordan, Inquirer Columnist
Camden's Parkade Building was a monument to the follies of the urban renewal era. A block-long box built atop what had been a park and garden, this unwieldy mashup of parking garage and office building at Fifth and Federal was dysfunctional, ugly, and unloved. And when it was demolished three years ago, few mourned (although city filmmaker Jesse James Jackson Jr's short video, linked below, does offer an elegiac meditation on the Parkade's fall).
The demolition immediately liberated street-level views of the magnificently odd Art Deco milk bottle that is City Hall, and the resulting Roosevelt Park became an instant oasis. It also became home to an ever-growing field of crosses erected to protest the city's skyrocketing homicide rate in 2012.
Lately the carnage has eased and the city is basking in some positive national publicity. So it seems an auspicious time for a 'placemaking' project at Roosevelt Park. As my colleague Julia Terruso reports, $30,000 from the William Penn Foundation helped pay for imaginative 'pop-up' amenities aimed at attracting people and building a bit of buzz.