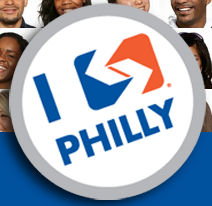 As South Jersey's long romance with PATCO sours, a love affair between Philadelphia and Septa appears to be blossoming.
Commuters from the Jersey 'burbs must endure fiendishly truncated service and maddeningly unpredictable inconveniences of all sorts because of the replacement of tracks and other facilities on the Benjamin Franklin Bridge. Years of patronage-is-our-most-important-product on the part of the Delaware River Port Authority primed passengers to react...poorly. As well they should.
Meanwhile, car-less urban hipsters merely had to ask before being granted -- with breathtaking if not miraculous speed -- the restoration of 24-hour weekend subway service between booming Center City and the neighborhoods they're stylishly reviving. Props to them, and to Septa.
When it comes to political corruption, as I noted in Sunday's column, Pennsylvania is only fifth in the nation, according to a new academic study. The study compares violations of federal election laws as state regulations vary.
The Commonwealth takes a backseat to Mississippi, Louisiana, Tennessee and, of course, Illinois, where four of the last seven chief executives have graduated from the governor's mansion to the big house.
Several readers asked for the report, published in the Public Administration Review, which you can find here.
Thank the rails, and President Obama's Saturday executive order, that a regional rail strike did not last the weekend.
We came to love SEPTA late but, as is often true in older romances, without reservations.
For years, we drove to work because the parking was cheaper than mass transit, a flawed business and environmental model.
Cherry Hill Township is canceling its Fourth of July fireworks because of safety concerns.
"Crowd size had grown beyond the capacity of the field at Cherry Hill West, and no other venue in town could safely house the event," the township said in a posting on its website.
The announcement was buried in a news release headlined: "Music Under the Stars, new outdoor opera headline 2014 Events."
Did you know that Tom Corbett's true oponent in the gubernatorial race is not Tom Wolf but a creature named Obama-Wolf?
Yes, there's a new critter in the political bestiary, according to daily missives from the Corbett campaign.
To wit, Monday's "WHAT THEY ARE SAYING ABOUT THE JOB-KILLING OBAMA-WOLF WAR ON COAL." Cap letters are critical tools in political warfare.
A spooky, sad coda to a Halloween controversy in Springfield occurred last week.
A Springfield, Delaware County man who hung a skeleton from his maple tree wearing an Obama T-shirt at Halloween -- infuriating neighbors and sparking peaceful protests -- allegedly fired a shot at a local police officer last week that shattered a neighbor's window, the Delco Times reports. George Vucelich was arrested Thursday and charged with attempted first-degree murder.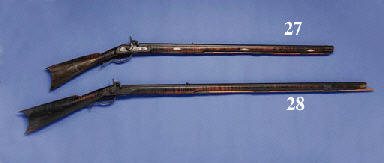 Pennsylvania has a state bird (ruffed grouse), tree (hemlock), fish (brook trout), hound (great Dane), even animal (white-tailed deer, because apparently the grouse, trout and Dane don't qualify).
But, until now, it has not had a state firearm.
Yes, state firearm.
I had the pleasure of working with Marcella 'Marcy' Dalsey, who along with Inquirer co-owner Lewis Katz perished in a private plane crash May 31.
I never met the five other people on board who also lost their lives (may they rest in peace). But I knew Katz (read my column here) for decades. And as communications director of Volunteers of America Delaware Valley six years ago, I worked on several projects with Dalsey.
The former Eagles cheerleader, mother of four, and Haddonfield entrepreneur was a bright, down-to-earth, and energetic woman whose enthusiasm really was contagious. "She was a real go-getter," says Debbie Brown, who lives in Moorestown and volunteered with Dalsey at charity thrift shops in Camden and elsewhere. "She knew how to get things done."