Kevin Riordan
The Salvation Army leadership team that steered the $90 million Camden Kroc Center to completion is leaving for new assignments.
"It has been one of the accomplishments of a lifetime...the star on our resume," said Maj. Paul Cain, who with his wife, Maj. Alma Cain, will report for duty in Cleveland, Ohio at the end of June. Second-in-command captains Luis and Zaida Rivera have been reassigned to Dover, NJ.
The new team will be headed by Maj. Terry L. Wood and his wife, Maj. Susan E. Wood.
Kevin Riordan
Joe Zanghi eases his Lincoln Town Car onto Chapel Avenue, where pillowy clouds of cherry blossoms float along both sides of the busy thoroughfare.
"Morning, you drive west. Evening, you drive east," Zanghi, 79, advises, as we cruise through a particularly lush stretch around Kilmer School. "East gives you the better show iin the evening. The blossoms are orange-pink, because of the [setting] sun's rays."
Welcome to Cherry Hill's annual spring extravaganza, a two-mile parade of double-bloom Kwanzan cherry trees the Pennsylvania Horticultural Society honored as a "Garden of Distinction" in 2014.
Kevin Riordan
Brian O'Neill seems like a fine salesman, and he's certainly passionate about his product.
But when he described a $25,000 crystal chandelier as part of his pitch for an upscale addiction treatment center, a Haddonfield audience went a little South Philly on him.
With boos, catcalls and shout-downs, they let the Conshohocken, Pa. developer know they weren't gonna buy his plan to replace the Bancroft school campus on Kings Highway with a 120-bed rehab.
Kevin Riordan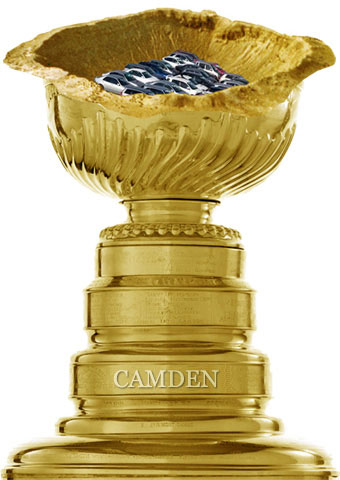 A plague of parking lots has turned much of central Camden into an asphalt sea.
"Tundra" also describes the paved-over nothingness that a half century of redevelopment schemes gone (mostly) wrong has wrought in the tough old town's heart.
Now there's a new term for the void: "Golden Crater."
Kevin Riordan
Investigators have located several immediate family members of Theresa Rose Greaves, the former Camden County resident who was missing for 32 years until her remains were found two months ago on a Utah hillside.
"I thought, 'oh my God, is this real?'" said her cousin Cathy Greaves Spurgeon, whose father, Joseph Greaves, is Theresa's uncle. "It's still sinking in," Spurgeon, 52, said Thursday from her home in Brooksville, Fla. "I never thought they would find her. Never in a million years."
Greaves graduated from Collingswood High School in 1977 and had been living near Salt Lake City for just two months when she disappeared on August 5. 1983. A man walking a dog along a road in Fruit Heights, Utah on February 5 noticed what turned out to be a human skull lying near a gully; investigators unearthed additional remains nearby later identified as those of Greaves.
Kevin Riordan
Claiming he and his state are drowning in a smear-nami of liberal media coverage, embattled Indiana Republican Gov. Pence vows to fix the toxic 'religious freedom' law he signed...even as he continues to gamely/lamely insist it's not broken.
"We want to make it clear that Hoosier Hospitality is not a slogan, it's a way of life," Pence told a press conference Tuesday, describing residents of his state as "a loving, kind, generous, decent and kind people."
No doubt many if not most of them are, even toward the LGBT people who purportedly endanger Indiana's religious liberties.
Kevin Riordan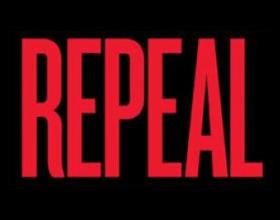 A conservative friend counsels patience; a conservative magazine calls for calm.
No way, LGBT people like me say, as Indiana's Republican Gov. Pence & Co. scramble to 'clarify' the so-called 'religious freedom' law he signed after hours last week.
LGBT people like me already see the law clearly. We see it for what it is: An act of political pandering that privileges sectarian animosities toward us.
Kevin Riordan
A launch event for a new book about the Cooper River is set for 1 p.m. Sunday, March 22 at the Camden County Historical Society, 1900 Park Blvd., Camden.
Along the Cooper River – Camden to Haddonfield (Arcadia Publishing) is "an invitation to dig deeper" into the river's enduring importance to Camden County and the region, says Robert A. Shinn, who co-authored the book with Kevin Cook. The two Cherry Hill residents share a keen interest in local history and also are lobbying for the county's Cooper River Park to be designated as an historic district.
"We had over 1,000 images to choose from," Shinn says, adding that most were culled from the collections of the Camden County Historical Society, the Historical Society of Haddonfield, and South Jersey historian Paul Schopp. Late 19th century photographs of the south side of the river in Camden, where it was lined with smokestack industries of all sorts, are among the unfamiliar images in the book. Along the Cooper River also offers wonderful glimpses of the river and its environs during the early 20th century, when waterfront land west of Route 130 was filled with gardens, swimming pools, tennis courts and other amenities.