Kevin Riordan
Urban waterway enthusiast Justin Fornal says he swam the Cooper River through Camden to make a point and get publicity -- about the city, not himself.
"Camden gets portrayed as this apocalyptic place, and there's more to it," Fornal says from the Bronx, where he runs a filmmaking company and has gained a measure of fame as a flamboyant 'culinary anthropologist' and Cooking Channel personality named Baron Ambrosia.
Fornal, 36, swam the Bronx River in 2013 and says he decided to try the Cooper after becoming acquainted with the emerging arts scene in Camden, as well as the fabulous cheesesteaks at Donkey's Place on Haddon Avenue. The Connecticut native swam perhaps four miles of the river -- which is far cleaner than it used to be, but rarely used by swimmers -- and made landfall at Petty's Island, just north fo the confluence of the Cooper and the Delaware.
Kevin Riordan
As his pre-presidential campaign gets back on post-Bridgegate track, Gov. Christie would seem to have little to gain by photo-opping with former Gov. McGreevey, who famously declared himself "a gay American" in 2004 and resigned from office.
But the current Republican governor named the former Democratic governor to a new task force on drug addiction Thursday; Christie also embraces McGreevey's work on behalf of former prison inmates (many of whom are recovering addicts). The administration's hyperactive media operation helpfully offered photos, text and a link to a YouTube video co-starring Christie and McGreevey.
My Inquirer colleague Maddie Hannie reports that Christie has focused on addiction during four of the nine in-state public events his administration has held during the last month. As the head of the Republican Governors Association, he's been out of state a lot in this campaign/pre-campaign season, stumping for Republican candidates in media markets nationwide.
Kevin Riordan
African-American Republican Garry Cobb was in frenemy territory Wednesday night at Kaighn Avenue Baptist Church in Camden, campaigning in a city where blacks are the majority, Democrats have ruled for half a century, and the GOP electorate could probably fill a few pews.
So remote is the chance Cobb will win the 1st District Congressional seat – it's been owned and operated for decades by the Camden County Democrats -- that he was asked whether a vote for him would be 'wasted.' Certainly not, he said: "I expect to win."
A broadcaster and former Philadelphia Eagle, Cobb is a newcomer to politics, running a shoestring, shoe-leather campaign. He talks like a human being, rather than a sound-bite dispenser, and did a decent job fielding a hodgepodge of questions, some from the panel, others submitted in writing from the audience.
Kevin Riordan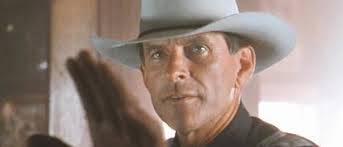 On the far right, reactions to America's march toward civil marriage equality for same-sex couples are often – there's no gentle way to say this – far out.
U.S. Senator and GOP presidential wannabe Ted Cruz this week accused the Supreme Court of 'judicial activism' for...choosing not to act. Peter LaBarbera, who has turned his apparent inability to stop worrying about homosexuality into a career, commanded his followers in AFTAH – Americans for Truth About (guess) – to commit "civil disobedience on a massive scale."
But as same-sex marriage bans tumble from coast to coast, no histrionics can top those cited by the 9th Circuit Court ruling that invalidated the bans in Nevada and Idaho.
Kevin Riordan
My Sunday Inquirer column about Rick Short's crusade against New Jersey's red-light cameras seems to have galvanized other opponents of these problem-plagued devices -- which supposedly enhance safety but definitely enrich municipal coffers.
Emails, voicemails and online comments reveal a genuine fervor for allowing the state's pilot program to expire Dec. 16. Which will be the case if N.J. Assemblyman Declan O'Scanlon, R-Monmouth has anything to say about it.
Via email, Scanlon assails what he calls "the misinformation campaign by local officials and the camera companies" about purported safety improvements. In reality, he writes, the devices "virtually entrap people into committing thousands of technical - but not hazardous - violations." He likens this arrangement to "government stealing from the people it is supposed to serve."
Kevin Riordan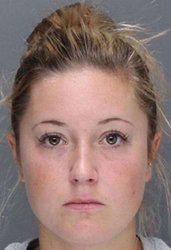 If I were Kathryn Knott's lawyer, I'd be getting ready to argue that a Twitter feed absolutely is not a window into the soul.
Knott, 24, of Southampton, Pa., is one of three suspects charged in connection with the brutal beating Sept. 11 of a young gay male couple in Center City. The 2013 LaSalle University nursing graduate reportedly has been suspended from her suburban hospital job due at least in part to the appalling Tweets she posted about, you know, those icky sick people.
Like the ER patient whose severed fingers were on display in a photo she Tweeted.
Kevin Riordan, Inquirer Columnist
Reader reactions to my column about a group attack on two young gay men in Center City Sept. 11 offered much food for thought.
Except for a handful of haters -- dispatched to oblivion by the peerless invention called the delete key -- most of the emails were supportive of that radical 'homosexual agenda' item that calls for LGBT people to be able to live openly and in peace.
Some readers did suggest that the column in particular and the media generally are violating the due process rights of potential suspects, three of whom -- all of them Bucks County residents -- were charged Tuesday. Others insist that citing the role a part-time Catholic high school coach may have played in the incident was tantamount to Church-bashing, or Church-blaming.
Kevin Riordan, Inquirer Columnist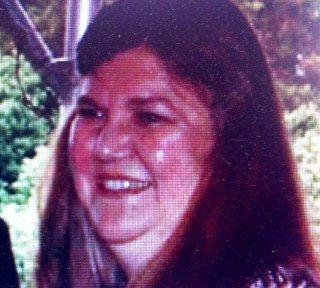 Valerie Frick, who disappeared Sunday and returned home Tuesday, says she was stressed out and simply seeking a break. She needed time to collect her thoughts, sort things out, settle down.
Been there. Haven't we all?
Then again, not all of us are public figures. And Frick, 61 -- co-founder of the Camden Children's Garden and Camden City Garden Club -- says she "had no idea an adult could not make [a] choice" to go off on her own without telling anyone.