David O'Reilly
Doug Maday, whose plan to swim in the Atlantic Ocean every day for a year was the subject of an article in Sunday's Inquirer, took his 99th plunge Tuesday at 7:15 a.m.
The waves off Seaside Park's M Street were "huge" and "brutal," he said, and carried him 75 feet south in seconds. "It was not bad for me," Maday said, "but conditions were not good. I got out right away."
Friends who watched Tuesday's ride described it as "pretty wild," he said.
Sofiya Ballin
If you happened by the City Hall courtyard over lunch break Friday, you might have encountered a surreal scene -- a gathering of Philadelphia lawyers, dressed in business attire and splayed motionless on the ground in solidarity with Mike Brown, the teenager who was shot to death by a Ferguson, Mo., police officer.
The 4.5-minute protest reflected the 4.5 hours that the teenager's body was allowed to lay on the ground in the August shooting, which last week a grand jury found was not grounds for criminal charges.
And the music playing over the grim courtyard scene?
Kevin Riordan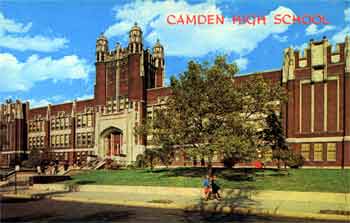 Gov. Christie's promise to spend $50 million to upgrade Camden High School is too little, too late for some critics. Others believe more spending on the place is a waste.
But I see the magnificent landmark -- and the 800 students who go to class there -- as well worth the investment.
A beloved and enduring institution in a city where many such community anchors have moved away or shut their doors, 'The High' (the nickname favored by recent grads) was constructed at the crest of Park Boulevard in 1918. Additions were built in 1959 and 1970.
Kevin Riordan
The Pennsylvania Horticultural Society has named the expanse of cherry trees along Cherry Hill's Chapel Avenue a public 'Garden of Distinction.' And the man who planted the first of the 800 double-blossom Kwanzan variety trees 41 years ago will be among the PHS honorees December 8 at the Pennsylvania Governor's mansion in Harrisburg.
"I'm just happy it's happening," says Joe Zanghi, 78, a Southwest Philly native who moved his family to Cherry Hill in 1967. "But I'm still worrying about the trees."
Zanghi has long hoped that the tree-lined avenue -- home to Cherry Hill West High School, the Kennedy Health System, and other institutions -- would blossom into the sprawling township's civic center. That hasn't happened, and Zanghi and his hardy band of volunteers, including local firefighters and veterans, sometimes struggle for community support.
Kevin Riordan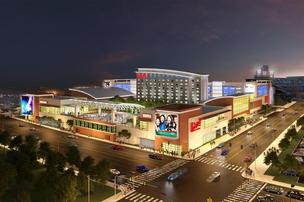 Pennsylvania's decision to site Philly's second casino in the stadium complex maintains the city's losing streak.
Generic, formulaic, and cookie-cutter, the drive-thru 'Live!' complex looks like a strip shopping center in nowheresville and will add little more than traffic and parking spaces to the urban fabric. It's a bit like SugarHouse, Philadelphia's other, just-off-the-exit-from-I-95 casino, but less appealing. 'Live' looks dead.
A rejected propsal for a far better location -- 8th and Market, at the nexus of the region's mass transit system and adjacent to its tourist and convention destinations -- would have made better sense. It would have added energy to a street the city has been trying to revive for more than half a century.
Kevin Riordan
Sandy Burke Collison so loves the Indian Chief Tavern and Restaurant, a Medford landmark set to close Nov. 18, that she bought a rather pricey souvenir.
"When I ate lunch there and heard they were closing, I asked if I could buy one of the Indian statues," says Collison, 63, of Southampton, Burlington County. "I paid $100 for it and carted it home. Now it's on my porch."
A retired real estate agent and former Playboy bunny, Collison began eating at what was then a diner in 1959. She went to the Indian Chief with her parents and brother on Sunday afternoons, and when she moved back to South Jersey 11 years ago after living in Florida, the Route 70 eatery again became a regular stop.
Kevin Riordan
Two shopping malls in Paramus, NJ - a retail powerhouse despite its blue laws - will open on Thanksgiving, aka Black Friday Eve.
Because shopping is America's most important product, the Friday after Thanksgiving has evolved. Spectacularly. For which we can thank the machinations of marketeers. Assisted, it must be acknowledged, by blanket coverage from the short-staffed, slow-news-day media.
Thus, a day when compulsive bargain hunters trample each other to snag rock-bottom 'doorbusters' has itself become a holiday. And what better way to celebrate a holiday than to start celebrating early? Particularly when the holiday is a big chunk of the biggest chunk of an economy that used to make, rather than charge, stuff.
Kevin Riordan
Another out-of-town reporter has parachuted into Camden and compiled a dispatch from America's most (insert adjective) city. And as is so often true of journalists generally and headline writers in particular, he's...searching for answers.
"Can you gentrify America's poorest, most dangerous city?" Peter Moskowitz wonders for Gawker, the website that takes gossip as seriously as news.
"Can you pose a better question?" I wonder, reading Moskowitz's well-written, but paint-by-numbers, piece. The Brooklyn writer, who's working on a book about gentrification, insists that not one but two of the "narratives" favored by journalists should be combined to tell the city's story: Camden is profoundly poor and dangerous, but there are (simultaneously) signs of hope. Stop the presses and hit send.