Put a lid on it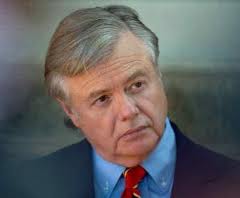 What's a prince to do behind bars but send email?
Put a lid on it
Mariano, the former City Councilman who hastened his own fall from elected grace, is my go-to contact on all things involving politicians, incarceration and reclamation. He understands the root of Fumo's rage, though wishes the ex-senator would channel it more discreetly.
"He's in a place now where it's all rotten people saying negative things," says Mariano, who's been free a year and is happily working as an electrician. "You can't blame the Inquirer. You can't blame anybody but yourself. But you do feel like you're being persecuted, because you see murderers get less time than you and you think, 'Am I that bad?'"
Mariano jokes about his intellectual reputation, but still knew enough to avoid putting anything in writing that could jeopardize his parole. Fumo, a Mensa member who is surely the smartest guy in any cell, appears to be ignoring the advice of both his lawyers and loved ones who wish he'd shut up and stop typing.
"It's a survival mechanism," Mariano reasons. "I'm not saying it's wrong or right, but it's the only one he has."
Next week, Fumo faces a resentencing hearing in which the government will come loaded for bear. Mariano doesn't know if his perspective will help or hurt, but he mailed off a letter to state Fumo's case. The crux?
"There's nothing Vince could learn with more time in there that he doesn't already know."
-- Monica Yant Kinney
Click here to read more from the Metro Columnists.