Archive: September, 2011
Officially, the season changed last week, but this morning marked the first day it really felt like Fall.
Others in the Kinney household grumbled at the cool air, but I left the windows wide open and started humming the tune I think of every autumn since I moved here 15 years ago: Hall & Oates' fabulous Fall in Philadelphia.
(The song was on the band's first album. Video below is a modernized version from a Live from Daryl's House session with singer-songwriter Diane Birch. I think it's quite nice.)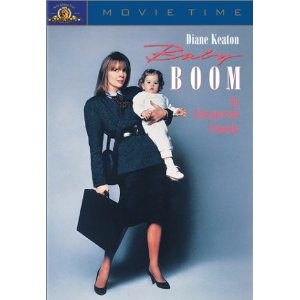 Today's column featured a group of accomplished working mothers weighing in on the new movie, "I Don't Know How She Does It." As is often the case, I had three times as much material as I could fit in my allotted space in print.
So behold, a few gems that wound up on the editing floor:
* Jill Brook, a teacher from Media, shared what may be the most embarrassing working Mom story ever: She got her daughter fired from day care.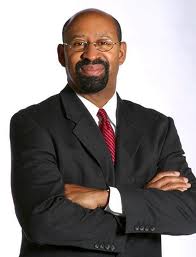 I apologized to Arlene Ackerman today after last week's damning report on the Martin Luther King High School charter selection fiasco did indeed reveal that ugly Philadelphia politics played a part in the superintendent's demise.
Today, it seems, I need to clear things up with Mayor Nutter, too. I wrote that Nutter was not interviewed for the fact-finding report, issued by Chief Integrity Officer Joan Markman. Well, it turns out he was, according to his spokesman. It's just that none of the details of the mayor's interview appeared in the document.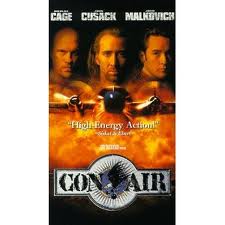 As amusing as former state Sen. Vincent J. Fumo's criminal trial was to watch, I find nothing remotely entertaining about the disgraced pol's post-sentencing behavior.
Fumo's lawyers were in court this week clamoring for special treatment for their client at his Nov. 9 resentencing hearing.
The self-described James Brown of Harrisburg has apparently become something of a sloth behind bars. He's gained weight and seems depressed. He's grown long hair and a beard, reminiscent of former City Councilman Rick Mariano -- who once boasted to me in an interview at the federal prison at Ft. Dix that he was letting his "freak flag fly."

Took a full day but a reader has stepped forward to identify the stranger with a nice head of hair and a dark tie whose picture was slapped on Mort Levy's death notice.
Frances Malamed called after reading my column on Mort and his singular death notice, 264 hand-crafted words about his life and times, that we screwed up by topping with a picture of the wrong man.
Mort was bald and casually dressed. This gentleman was neither.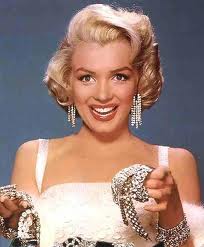 I've become a magnet for weird PR pitches. Last month was All About Alpacas. Now, I'm being hounded by a company that seems to represent the worst in American consumerism and bald greed.
I speak of shareagift.com, a launching-any-minute website that aims to help people with salty tastes and limited tact get what they want instead of the same old junk they'll wind up tossing or re-gifting.
A good percentage of Christmas and other gifts become deadweight, the pitch begins. People spend 16% more on presents than they are really worth. For example, a gifter spends $20 for a DVD that would have only cost $15 if it had been purchased for themselves. Many of the inappropriate gifts come from the elderly, and it costs this group, on the average, 50% more to buy this present.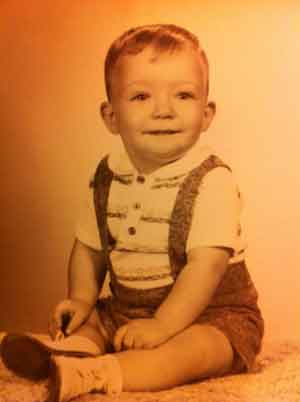 Sunday is my birthday, and I'll be heading to western Massachusetts, to the house where my mother and late father raised six children. Their first-born, Cathy, died in early infancy, so I'm the oldest.
At 81, my mother repeats her stories, and I expect she'll tell me, again, about that golden Indian summer day I was born.
She and her mother walked "downstreet," as people up there say, and had lunch in a place called Candyland. During coffee my mother realized she'd started labor, so my grandmother called a cab.
Apologies for going dark on Blinq for most of the last week. Was out of town mentoring would-be journalists, then back hunting down column material and shopping for galoshes.
So busy this afternoon, I nearly deleted a timely email from my friends in the Alpaca Owners and Breaders Association. Regular Blinq readers know how excited I've been about National Alpaca Farm Days. Whoo, hoo! The wait is over!
Alpaca Owners and Breeders Association (AOBA) invites you to visit their member farms and ranches on National Alpaca Farm Days on September 24th and 25th. This is a unique opportunity for the public to explore the many aspects of the alpaca livestock industry in the United States and Canada.
The vice-chairman of the New Jersey Senate's health and human services committee will sponsor the "911 Good Samaritan" legislation I wrote about in today's column.
Sen. Joseph Vitale, a Woodbridge Democrat, says such a measure "will literally save lives" of overdose victims by protecting witnesses from prosecution and encouraging them to summon help.
The nonprofit Drug Policy Alliance (DPA) advocates such a measure; a similar state law went into effect Sept. 18 in New York.
No surprise to anyone with a window in New Jersey: The state is fifth smoggiest in America, with seven counties in the top 20.
With the help of Philadelphia (thanks, neighbor!), Camden County is eighth; clusters of Central and North Jersey counties claim 15th and 17th place; and Trenton comes in at 20.
The green advocacy group Environment America's new "Danger in the Air" report acknowledges that air quality "has improved significantly in the last decade" throughout the United States, but warns that ground-level ozone, the main component of smog, can worsen asthma and other pulmonary conditions. Just ask hot-air expert and asthma patient Chris Christie, who was hospitalized briefly after he had trouble breathing one sultry late July morning in Somerset County (#17, along with nearby Middlesex and Hunterdon).