Archive: September, 2009
Daniel Rubin, Inquirer Columnist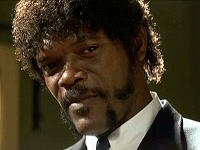 A note to my friends in public relations: From time to time you e-mail me with pitches, wild pitches. But I try to read them all before I spike them, especially those that begin with a personal greeting and seem to have been written with me in mind. If they do begin with a 'Dear Daniel' or, even better, a 'Dear Dan,' since only my cousin Bobby called me Daniel and he passed this spring, I give them a shot, because I am kind-hearted, and because twice a week I go into a cold sweat in which I squint to imagine an empty newspaper column, headlined with the words: Rubin failed to come up with anything for today.
I should have known something was up when I responded to a pitch to interview the head of a local lunchmeat operation on the occasion of his family business's 70th birthday. I mentioned that I look for a certain sense of character and place when I fill my bi-weekly space, and that pitches like this only work when the subject or has done something extrordinary or speaks extrordinarily about ordinary things. Or when I'm totally out of fresh ideas. Like that day, for instance.
For 24 hours I heard nothing back.
Daniel Rubin, Inquirer Columnist
Remember the season of fires and fist-fights at West Philly High? It was the winter of 2006-7, and Danielle Harris remembers it as being brutally cold. Her principal ordered a 'No Hoodie' rule. She was freezing,. She walked to the girls bathroom, deep in her hood, and felt a tap.
It was the principal.
She swung.
Daniel Rubin, Inquirer Columnist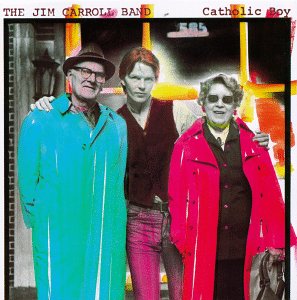 R.I.P. Jim Carroll, author of the autobiographical "The Basketball Diaries," and writer of such early `80s classics as "People Who Died," which I can still see him singing, a tall ghostly presence throttling the mic in a small Norfolk, Va., club, with Lenny Kaye sitting in on guitar.
A "poet and punk rocker in the outlaw tradition of Rimbaud and Burroughs," writes the Times.
Acknowledged as the best poet of his generation, Patti Smith observes.
Daniel Rubin, Inquirer Columnist
When an upbeat band of young moderns comes to your neighborhood bearing basketball nets, backpacks stuffed with school supplies and gallons of brightly colored paint, sometimes it's not too good to be true.
They were led by Nema Etebar, a half-Iranian/half-Kentuckian photographer, and they picked the 2600 block of Wilder Street because of a strong role model named Tonja Bell, 45, who was described as the sort of lady who held together a block with hugs.
By summer's end, the six or so friends - a doctor, a singger/songwriter, a Vanguard worker and a bunch of photographers - had cleaned up the place with the residents, held a giant block party, and left 6-by-6-foot black and white portraits, gorgeous ones, of some of the neighborhoods children and two women who watch out for them.
Daniel Rubin, Inquirer Columnist
It's hard to imagine how an English teacher could get any reading done on the PATCO line, what with signs like this taunting her.
Mrs. Etheljean Deal, a member of the language arts department at Gateway Regional High School in New Jersey, had had enough.
She'd crossed the river the other evening and in the corridor of the 13th and Locust station she encountered a list of activities forbidden by transit authorities: