Archive: August, 2008
Daniel Rubin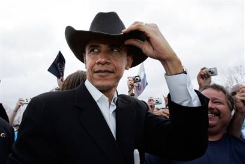 I think it was Norman Mailer who wrote that you shouldn't invade a country without understanding its music.
Brooks & Dunn? When they started playing that syrupy country tune, "Only In America," after Barack Obama finished his speech last night, I thought, What a strange piece of stagecraft.
Daniel Rubin
A couple minutes into U.S. Sen. John Kerry's speech last night, I got an e-mail from a young friend who asked:
"And where was this Massachusetts senator four years ago?"
He brought a fire that went missing-in-action in 2004. But John Kerry delivered something memorable this time around. If only most of the networks followed C-Span and PBS' leads, and let the man talk, instead of filling with some talking head.
Daniel Rubin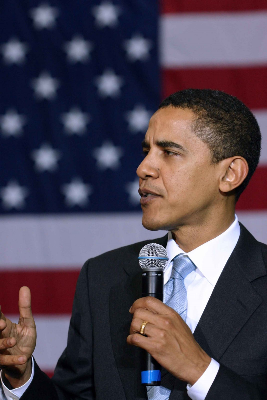 "I have a dream that one day this nation will rise up and live out the true meaning of its creed: "We hold these truths to be self-evident: that all men are created equal." I have a dream that one day on the red hills of Georgia the sons of former slaves and the sons of former slave-owners will be able to sit down together at a table of brotherhood. I have a dream that one day even the state of Mississippi, a desert state, sweltering with the heat of injustice and oppression, will be transformed into an oasis of freedom and justice. I have a dream that my four children will one day live in a nation where they will not be judged by the color of their skin but by the content of their character. I have a dream today."
Forty-five years later to the day, the son of a Kenyan goat herder and a white mother from Kansas becomes the embodiment of Dr. King's dream. Barack Obama is to accept the Democratic nomination for the presidency of the United States of America.
Daniel Rubin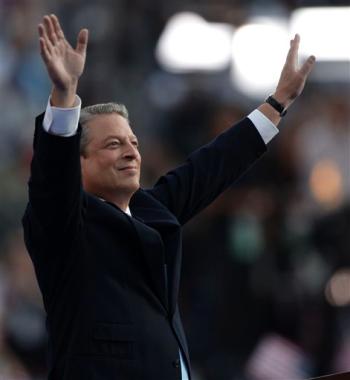 Al Gore, Nobel Peace Prize laureate and would-be president, took some roundhouse swings at the GOP tonight, accusing the Bush Administration of wrecking the economy, abandoning "the terrorists who attacked us" and going after the wrong bad guys, and of living comfortably in the pocket of lobbyists and fat-cat energy companies.
"The carbon fuels industry, big oil and coal, have a 50-year-lease on the Republican party and they are drilling it for everything its worth," he charged on the big stage in Denver, warming up the crowd with an old-fashioned political stumper.
In blocky suit and blue power tie, Gore was energized. He sounded angry at times. He painted President Bush and Vice President Cheney as blunderers who have led the country in one calamity after another "because of their indifference to facts, their readiness to sacrifice the long term for the short term, subordinate the general good to the benefit of the few and short-circuit the rule of law."
Daniel Rubin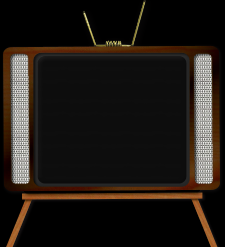 Nielsen says older people are watching. And guess who's pulled the biggest audience so far? Hillary Clinton.

According to the ratings service's blog:
Daniel Rubin
Barack Obama in his speech tonight is to lay out plans for Iraq, Afghanistan, the economy and energy. A quote:
He pledges to "fix the broken politics in Washington."
His campaign has released excepts of the speech the Democratic nominee for president is to give around 10 p.m. tonight.
Daniel Rubin
Who's to say it's bad form for the Republicans to leak the VP pick to steal some limelight from Barack Obama's big speech?
Obama's spokesman for one.
Communications chief Dan Pfieffer told Politico it would be "political malpractice" for the name to surface tonight, which is what the Drudge Report is teasing:
Daniel Rubin
Jon Stewart likened it to The Parthenon. Fox News went with The Colosseum
Reuters tried "Greek Temple."