Archive: June, 2011
Daniel Rubin

, Inquirer Columnist
Today's column on the similarities between the Boston and Philadelphia fan bases belonged on the metro page, not the sports page, mostly because there's no way I could get any baseball analysis past my editor, who knows better about what makes a metro column.
But what if we got a seamhead to really look at the ways in which the Red Sox and Phillies mirror each other, and how they got to be pre-season favorites.
I posed this question to Russ Krause, left centerfielder of the Pen and Pencil Softball team - don't laugh, he not only plays, he brings cold beers - and the fleet-footed member of the plaintiff's bar delivered a fine argument from his heels.
Kevin Riordan

, Inquirer Columnist
The suddenly re-united Democrats in the New Jersey legislature aren't the only fantasists (see: proposed budget) making a list of wishes.
Gov. Chris Christie has a few, too.
Except that his fantasies have a way of coming true.
Monica Yant Kinney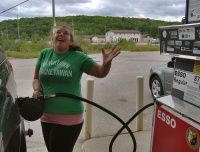 This just in from my pal Amy Worden in our Harrisburg bureau: Walmart, which recently wriggled out of a potentially costly class-action workplace discrimination case involving as many as 1.6 million women, has decided to spread the celebration to its gas pumps.
June 29, 2011 – Today, Walmart announces a 90-day Rollback at the pump to give customers a savings of 10 cents a gallon on all fuel, gas and diesel, at participating Murphy USA and Walmart gas stations. The discount applies to gas purchases made when using a reloadable Walmart gift card, reloadable Walmart MoneyCard® or Walmart credit card from June 29 through September 30, 2011.
Now that's what I call summer lovin! So the discount giant can continue to promote men at the expense of women, but Moms in minivans can save $1.50 every time they fill-up? What could be more all-American than that?
Monica Yant Kinney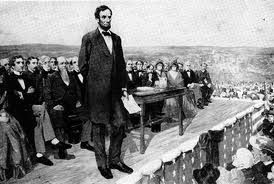 AAA World Magazine just had a senior moment.
This morning, the travel publication admitted a goof that mentioned Abraham Lincoln delivering a "1964 speech" in Philadelphia. The reference appeared in the "Ghost Fields" feature in the July/August edition. The actual date of the speech? June 16, 1864.
Nice to see even travel buffs read closely. The error was spotted by an online commenter who snarked, "I don't think that Abraham Lincoln was saying much of anything on June 16, 1964."
Daniel Rubin

, Inquirer Columnist
I saved the nice message. Gregory from Fishtown, saying "The ICE people should look in a mirror." This, after my column Monday about a Brazilian couple, here 10 years illegally, whose daughter, a U.S. citizen, was left severely brain-damaged after choking on some food.
They wanted ICE to begin deportation proceedings so they could get before an immigration judge and plead their case. There's an exception to "removals" that they qualify for - sending them back to Brazil would cause extraordinary hardship to their daughter, their attorney argues.
And there's little debate that the care she'd get back home is nothing like the care she gets here.
Monica Yant Kinney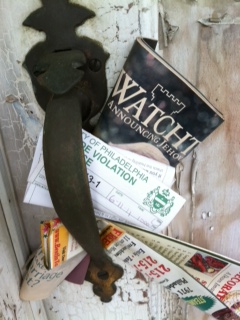 Sunday's column -- about the plight of a Burlhome twin owner coping with three yaers' worth of blight after the owner next door died -- drew scads of comments, rants and raves online, in my inbox and voicemail.
First, a couple corrections and clarifications.
I mistyped when I wrote that the now-deceased owner of the blighted property at 7001 Oxford Avenue was the long-estranged cousin of his neighbor's mother, Mary Conrad. Joseph Parisi was actually Conrad's uncle -- "My favorite uncle," in fact, until a family schism four decades ago.
Kevin Riordan

, Inquirer Columnist

New York's new New Jersey TV network goes on the air Friday, ending 40 years of homegrown public broadcasting in the Garden State.

The N.J. Senate fell one vote short Monday in its last-ditch bid to block Gov. Chris Christie's scheme to "privatize" (aka, dismantle) NJN's statewide system of TV and radio stations, which he has long characterized as a Kremlin-style arrangement.

The famously Jersey-centric governor's administration dismissed Montclair State University's credible proposal to run NJN, pushing instead for Manhattan-based WNET do so.
Monica Yant Kinney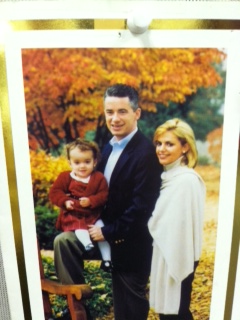 How in God's name did I miss this? Disgraced former New Jersey Gov. Jim McGreevey opining on gay marriage with disgraced former New York Gov. Eliot Spitzer on the latter's show on CNN. McGreevey, now in divinity school to be an Episcopal priest, credited the eradication of "shame" in new generations with the societal shift.
Seriously? Are there any two less qualified people in America to be talking about redemption than these charter members of the political liars club? Both of these guys left office with their you-know-whats in the proverbial box.
And yet, there is no more oddly fascinating second act than those involving clods responsible for destroying their own careers and families. Take McGreevey, still freaskishly confident enough to be rechristening himself as a consigliere of sorts to other power-obsessed, but closeted, pols.