Archive: June, 2009
Daniel Rubin, Inquirer Columnist
I spent 10 minutes on WIP-AM this morning, talking about Mrs. Jessie Foyle, 94, the Phillies fan who can't watch most of her team's games anymore because her retirement home can't get Comcast SportsNet. She's caught in a squeeze play between Comcast and DirecTV
I mentioned all the suggestions from readers at the end of my column in Thursday's paper. Well-intentioned, but they weren't going to solve her problems.
DirecTV doesn't carry most games because Comcast won't sell it the feed, citing a loophole in federal law. Dish has that problem, too.
Daniel Rubin, Inquirer Columnist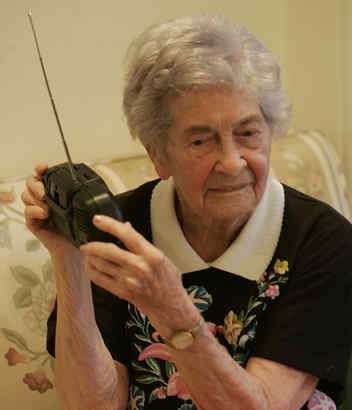 Starting in 1910, Harry Haigh played six seasons in Class A and B ball, catching for teams like the Lynn Shoemakers and the New Orleans Pelicans before hurting his knee, hanging up his spikes and returning to Philadelphia, where he spent his days as a mounted police officer.
He also took his daughter to a lot of games, which is how Jessie Foyle of Roborough began a love affair with baseball that's served her well over her 94 years. She's seen a lot of games, with season tickets at two stadiums, and built a streak of consecutive World Series seen that stands at 45.
She thought her move into a retirement home last May would mean more time to watch the game. She was wrong.
Daniel Rubin, Inquirer Columnist
My friend Harold made these mix tapes. Sick tapes. Wonderfully sick tapes.
You become a father, and so Harold starts you off sweetly enough, Loudon Wainwright III warning: "Be careful there's a baby in the house."
Things develop from there.
Daniel Rubin, Inquirer Columnist
Today's metro column on SEPTA's customer-unfriendly token policy has filled my in-box with other riders' rants. I'll snip their names, since I'm not sure they were looking for publicity - just looking to vent. Some vented about SEPTA. Some vented about me. Either way, it's interesting reading.
Here's one:
Daniel Rubin, Inquirer Columnist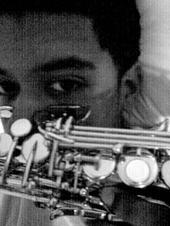 We were sitting in the music room of Camden's Creative Arts High School, Alex Cummings recalling his mother's face when he told her he'd been accepted into Oberlin College's conservatory of music. "Her eyes got real big."
Then he told her the price tag -- $52,000.
His mom, a factory worker who barely speaks English, got real quiet.
Daniel Rubin, Inquirer Columnist
Joe Pagano spends his day extracting relics from dark bands of magnetic oxide. Twist a few knobs and, voila! The Grateful Dead turning on in the studio, the Beach Boys yucking it up at home, Deep Purple plugging in and blasting heaviosity.
Too many times the job turns out to be watching Uncle Albert playing Fiddler on the Roof again.
Pagano owns the Obsolete Tape Transfer Service, a name that would seem at home in a Stephen Millhauser novel. The Northeast Philly man is an archivist who specializes in more than two dozen extinct media: Sony Betamax and EIAJ. Sanyo V-Cord. Akai quarter-inch. Quasar. IVC.
Daniel Rubin, Inquirer Columnist
The sheriff came knocking Monday at 8. Eva Moos just laughed.
The foreclosure papers listed 15 lawyers representing the lender, all stacked up against this single mother who had five children, two of them disabled, until Sunday morning, when her youngest died.
"Perfect timing," she told the deputy.