Archive: May, 2011
Annette Hall
For years, I've wondered. So I'm asking you, oh sage readers of Blinq, to tell me what you think.
What the heck is in Queen Elizabeth's pocketbook?
You would think she'd have a staff of minions to carry her unmentionables, but it's clear the Queen would rather be caught drunk in the club than without her purse. Yesterday, there she was again with President Obama, her little silver constant dangling from her wrist.
Monica Yant Kinney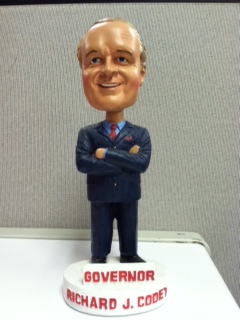 In preparing for Sunday's column - a chat with former N.J. Gov. Dick Codey about his new memoir - I took a glance at all the books on Jerseyana lining the desk I still occasionally sit at in our Cherry Hill bureau.
What titles! "The Confession" (by that cloying self-made mess Jim McGreevey), "Silent Partner" (by the vengeful ex of said mess), "The Jersey Devil" (about Pinelands demons real or imagined) and "Shakedown," as succinct a summation as any of political life in the Garden State.
Codey's entry in the Jersey genre, "Me, Governor?" aptly captures the shock and awe of a veteran legislator landing in the big office after McGreevey dropped his sexual bomb. But the title is not exactly what Codey had in mind, he tells me: "I wanted McGreevey's Gay and I'm the Governor!" Now that would have jumped off the shelves.
Daniel Rubin, Inquirer Columnist
Happy 70th, Mr. Robert Zimmerman.
XPN's playing 70 Dylan songs in a row this jingle jangle morning.
Of all the ways to honor his Bobness, not sure this does the trick.
Annette Hall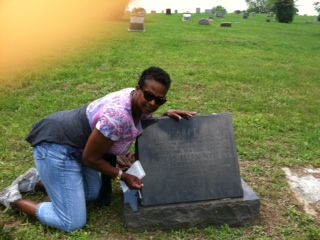 I got a chance to meet Frances Ellen Watkins Harper, one of my historical role models, over the weekend. Harper -- poet, writer, lecturer, abolitionist, women's rights activist -- fearlessly tested segregation in 19th century Philadelphia by refusing to give up her seat on a horse-drawn trolley 100 years before Rosa Parks did the same on a Montgomery, Ala. bus.
Harper passed away in 1911, at the ripe old age of 86. Her remains, as well as those of her daughter, Mary, are interred at historic Eden Cemetery in Collingdale, the first African America-owned cemetery in the country and the final resting place for thousands of notable black Philadelphians, including freedom fighter Octavius Catto and renown opera star Marian Anderson.
During Saturday's volunteer cleanup, which I wrote about in today's column, Eden general manager Mina Cockroft asked me if I would be willing to help maintain Harper's gravesite as part of the cemetery's adopt-a-gravesite program. To me, it was a no-brainer. I can think of no better way to keep history alive.
Monica Yant Kinney
So if The Sopranos went out with a Journey song, were Philly feds playing "Born to Run" during this morning's mob roundup? Maybe it's me, but I've always thought alleged local boss Joseph "Uncle Joe" Ligambi looked a bit like The Boss.
As always, my friend and resident Mafia expert George Anastasia had all the important details.
FBI agents fanned out across the area this morning, arresting alleged Philadelphia mob boss Joseph "Uncle Joe" Ligambi and about 10 reputed associates.
Karen Heller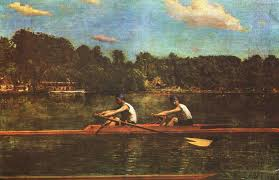 Here's a poem by
Diane Sahms-Guarnieri
Poet by night; Procurement Analyst (Contractor), Department of Navy by day (It's a living.)
Kevin Riordan, Inquirer Columnist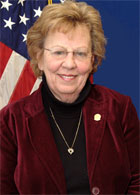 NJ Senator Loretta Weinberg, upon whom Chris Christie recently urged the media to "take the bat," called out the man himself Thursday night.
On the NJ 101.5 show 'Ask the Governor," Weinberg, a 76-year-old Democrat from Teaneck, phoned in to ask the governor to use a bit of the state's tax revenue windfall to restore some of his administration's cuts in family planning [rograms.
"Thank you very much," a suddenly bluster-free Christie responded. "I'll consider it."
Kevin Riordan, Inquirer Columnist
Wendy Kates, a Cherry Hill resident who recently opened Stardust Memories, a vintage clothing store on Tanner Street in Haddonfield, emailed a reaction to my May 19 column, which dealt with concerns about the direction of the borough's downtown.
Here is her email, edited:
"As a new business owner in Haddonfield I can tell you from experience that there are numerous issues this town needs to address. They are not business friendly. They are much more concerned about their idea of what the downtown should look like then they are about the survival of the merchants. My experience has not been positive. I am currently involved in the fight of my life trying to save the cherry tree in front of my store at 25 Tanner St. They are determined to take it down and replace it with a shade tree on their specific list.