Archive: May, 2009
Daniel Rubin

, Inquirer Columnist

Flashing red lights woke me up this morning. First was a voice message, from a woman who wanted to kiss me when she came to my kicker in today's column about SEPTA's plans to build a parking garage at the Jenkintown Train Station: Build it!

Second message came via Facebook, from a former colleague who informed me I had just missed the boat.

My neighbors' opposition to a SEPTA garage in Wyncote is not a NIMBY issue, she said. It's a SEPTA arrogance issue.
Daniel Rubin

, Inquirer Columnist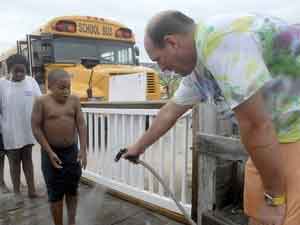 Angels on the Atlantic is based on a nice little idea: welcome disadvantaged kids from Philly and Camden for a day at the beach in Ocean City. What's going on under the surface isn't so nice.
The city is accusing the non-profit of being a scofflaw.
The non-profit is accusing the city of being racist.
Daniel Rubin

, Inquirer Columnist

There's a story behind the 75 flags that Bill Giambrone taps into formation around his Norristown apartment building every year about this time.

He says he hopes people will remember what he cannot forget.

Bill's 88, a retired barber, a great grandfather who remains with the woman he married two months before he was drafted during World War II. Today's metro column is about a flight in July of 1944. The last time the radio operator and gunner saw eight good friends was when he grabbed onto the camera hatch of their B-24 as the German guns blazed about 20,000 feet over Romania, and then plane started to belly up. Giambrone grabbed for his parachute cord.

Memorial Day
Daniel Rubin

, Inquirer Columnist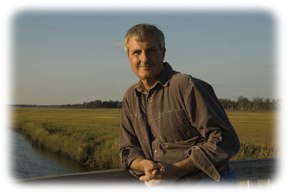 Been a while since I had a column blow up in front of me, but what I heard Tuesday morning was a real notebook-closer.
I was sitting in the living room of this nice lady in Haddon Township, N.J. an hour into her crying the blues over the end of the ACME's delivery service. A real shame, no way you slice it.
She's 77, a retired teacher, and she's got severe arthritis, which makes it impossible to stand in an aisle, let alone shop for her meats and cheeses and frozen peas. Add cancer to that. Bad stuff.
Daniel Rubin

, Inquirer Columnist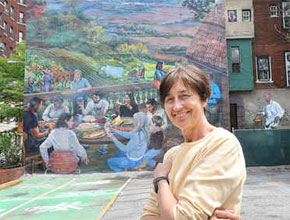 This one's got all your food groups: a celebrity chef, an angry landlord, a frustrated artist -- and a missed quote.
The quote, which I edited out of today's column in a moment of brain freeze, was when Marc Vetri's landlord looked over his yellow-accented designer glasses and griped about the chef's reliance on his lawyer/mother: "He's always hiding behind his mommy's apron."
Today's metro column is a tempest in a polenta pot.
Daniel Rubin

, Inquirer Columnist

A.J. said I'd get a hang of the game after a few minutes of watching. This is what I saw from the sidelines: a dozen or so guys in a scrum, like a game of electric football on wheels, then an explosion of sound and motion, sweat flopping, bodies flying.Lots of ramming. Never have I seen such healthy violence.

Catch them Tuesday nights at the Carousel House in Fairmount Park, around 6:30-9 p.m., the Magee Rehab Eagles, who are the region's premier quad rugby team.

Sunday's metro column is about A.J. Nanayakkara, the player-coach, whose life was saved by Murderball.
Daniel Rubin

, Inquirer Columnist
As we await the traditional college commencement speeches, (insert clever quotation here) here are a few things to remember, graduates...
Don't expect to hear someone famous. Don't expect stirring. Don't expect memorable.
And don't expect that anyone will listen to your grievances -- you're about to enter the real world.