Archive: May, 2008
Daniel Rubin, Inquirer Columnist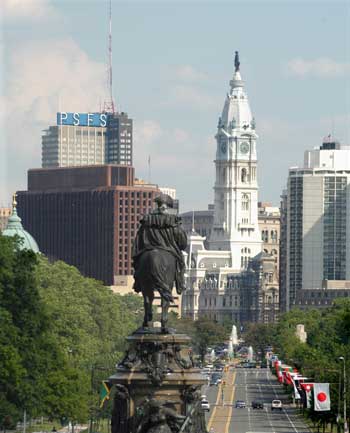 Great cities attract ambitious people, the post by essayist Paul Graham begins. "In a hundred subtle ways, the city sends you a message: you could do more; you should try harder."
New York, he says, shouts to its denizens, You need to make more money.
Boston (actually Cambridge), he says, makes you burn to be smarter.
Daniel Rubin, Inquirer Columnist
How to deal with a study that finds old folks are happier than young 'uns?
I could go personal – I was just at my parents' with three generations of Rubin men: one son, age 18, freshly retrieved from college; one father, 82 and starting to lose the steadiness of his legs; one columnist, 52, and looking for material close to home.
My dad says the study's right. He wakes up joyous, relieved of the responsibility of making payroll. The hardware store saw its share of hard times. Yes, he's not sure what will happen with his spine, which is starting to squeeze his nerves. When people ask how he is, he says "fine," because he doesn't want them worrying or feeling sorry for him. It's all good still.
Daniel Rubin, Inquirer Columnist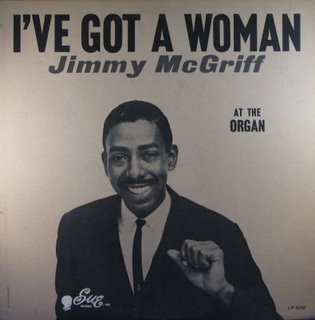 Jimmy McGriff, the Germantown-born bluesy jazz organist, died Saturday in his Voorhees home, his wife reports. He was 72 and had MS.
The former Philadelphia policeman and Korean War vet was discovered playing "I Got a Woman" at a Trenton club, according to the AP. A full bio of his his McGriffin' can be found here.
On his own homepage, this is the story of the way he came up:
Daniel Rubin, Inquirer Columnist
Here's a tender Philadelphia tale for the holiday, full of patriotism, camaraderie and grand larceny.
All it's missing is a happy ending, but there's an opportunity here, if the lowlife who ripped off Lynda Houck's luggage at Philadelphia International Airport steals today's newspaper as well.
Houck is a 47-year-old Army reservist who lives with her husband, Doug, in Strasburg, Pa. She spent 18 months making a red, white and blue quilt for a friend who was deployed to Iraq. And Houck still wasn't finished stitching.
Daniel Rubin, Inquirer Columnist
Guest Blinqer Sam Wood contributed the following item for your exclusive enjoyment, exclusive in that no one else in the mainstream Philadelphia media has nailed a one-on-one with the Jersey-bred blood-sucker running for president:
Jonathon "The Impaler" Sharkey is running for president of the United States, but if Hillary Clinton needs help, he's willing to run as her veep.
"Or vice-versa, if she wants," Sharkey said. That sort of accomodation could go a long way.
Daniel Rubin, Inquirer Columnist

Thursday's column asks the impolite question:
Has Philabundance gotten too successful?
There's no denying it's doing more to feed the hungry than ever before, but its gotten away from doing the work that got it famous.
Daniel Rubin, Inquirer Columnist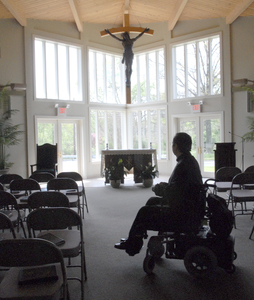 "Excuse me for not getting up," Msgr. Louis Marucci says, offering his hand. "It's not going to happen."
He's received me in his rectory at St. Vincent Pallotti Catholic Church in Haddon Township to talk about the bad news — the Camden Diocese has announced plans to merge his parish with another.
And that move would force him from the only church in the diocese that is wheelchair accessible, make him give up the first parish he's ever led, something he loves.
Daniel Rubin, Inquirer Columnist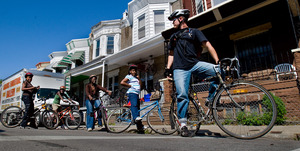 Leonard Bonarek was on the phone, just a little concerned.
Yes, he actually got misty-eyed reading about himself this morning. (The tech-savvy subject of today's column wouldn't settle for seeing himself online. "I need to see the paper to know that it's real," he said, surprisingly.)
But he had a slight problem with the headline.