Archive: April, 2008
Daniel Rubin

, Inquirer Columnist
With all this talk about race, religion and Obama, I thought I'd check in on The Field Negro, the black Philadelphia blogger who likes his truth unvarnished and his villains slow-roasted.
It takes practice figuring out what makes Field hot under the collar. First, his tongue is usually planted deep in cheek, so when he writes about Obamaholics you wonder if he's just trying to get a rise out of readers. Dumbocrats and Rethuglicans get equal mistreatment on his site. President Bush is Frat Boy, McCain is Mr. Morton (because he's salty.) Hillary Clinton is the Ice Queen. No one is spared.
The blogger who's been putting it out there since March 2006 from his Northeast Philadelphia home, spends his days as Wayne Bennett, 49-year-old attorney, who serves as special master in Family Court, presiding over custody and child support cases when not attending to his criminal law practice.
Daniel Rubin

, Inquirer Columnist
Campaign sharpies are busy dissecting Barack Obama's weakness in the Philly suburbs, but I'm going to add something to today's column on his problems with some whites and Jews.
It came via e-mail by Susan Brown, who was canvassing for Obama in her Montgomery County hometown of Dresher. The attorney wrote:
In February I was a 55 year old white woman trying to choose a candidate, feeling drawn to Hillary. Then I listened to Obama speak and I was inspired. I felt as I had not felt since March 16, 1968 (my 16th birthday) when Bobby Kennedy announced he was running for president. So I chose Obama and volunteered to help his campaign.
Daniel Rubin

, Inquirer Columnist
What happened in Montco?
Barack Obama carried the lawn signs I pass on the way to the dog park in Cheltenham, by a 5 to 0 margin. But he failed to win the county that's so rich in the sort of well-schooled and well-heeled voters who had pulled for him around the country.
"I voted for Hillary," said the first person I ran into, Shelley Goodman, a 53-year-old psychologist walking her coonhound, Blue.
Daniel Rubin

, Inquirer Columnist

I went walking through the Web in search of the campaign messages that Clinton, Obama and McCain taped for the WWE's Monday Night Raw show and found this instead -- a stone cold smackdown.

Careful of those ears!
Daniel Rubin

, Inquirer Columnist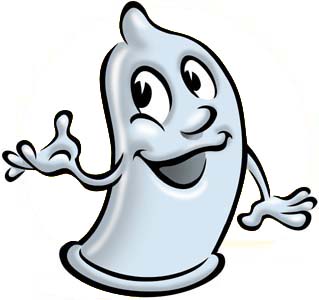 The video begins with a tight shot of a young man unrolling a pesky condom. Cheesy lounge music plays. Soon the condom is ready for business.
First he stuffs a credit card in the pliable prophylactic.
Then some folding money.
Daniel Rubin

, Inquirer Columnist
Major props to the commenter Jackson who, after reading Monday's post about the rebirth of WNEW-FM, did me one better. He passed along a link to a time machine:
Three hours of WMMR from 1972. (link removed)
Warning - the site is balky, and it wants you to download something I totally ignored, but with a little patience you could be grooving to a college-age David Dye talking about long-gone thread shops and his parents grokking to Glenn Miller as he cues up "Suite: Judy Blue Eyes."
Daniel Rubin

, Inquirer Columnist

Thirty six minutes into the debate, my wife says I can turn on the Red Sox game. "They are not asking them anything about anything that matters," she says.

Amen.

We've revisted bitter. We've gone back to Bosnia. We've dragged Rev. Wright back up onto the podium. We've mis-spent this debate by allowing Charlie Gibson and George Stephanopoulos to ask questions that skirt what in my mind is what we need to know now.
Daniel Rubin

, Inquirer Columnist

My favorite George Harrison song for my least favorite day.

But who played lead guitar?