Archive: March, 2011
Daniel Rubin

, Inquirer Columnist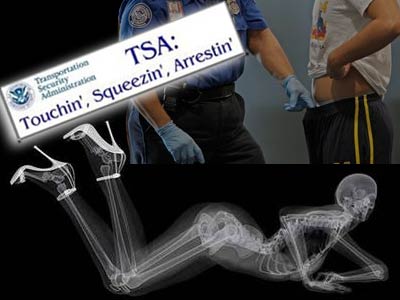 If the rallying cry of outraged air travelers last fall was "Don't Touch My Junk," a simpler and softer call has risen from an Alaska state representative and breast cancer survivor.
"No."

It's a powerful word, Sharon Cissna told a Congressional subcommittee today. And each time she said it to a growing circle of TSA agents, airport workers and police in Seattle last month, she felt more confident.
Daniel Rubin

, Inquirer Columnist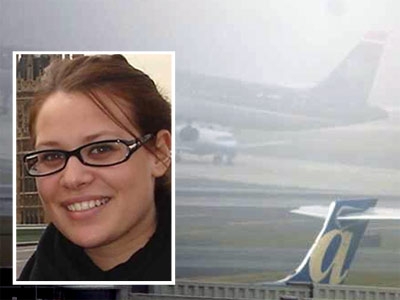 A year ago, two of my columns about troubling searches at the Philadelphia airport spurred a Congressman to demand answers of the Transportation Security Administration. Today I got word that that this inquiry has led Congress to call a hearing on Whole Body Imaging for next week in Washington.
A House panel will conduct a hearing on TSA screenings Wednesday, and a star witness is expected to be an Alaska state representative whose prosthetic breast set off alarms and repeatedly led to "humiliating" pat-downs.
Documents from the Subcommittee on National Security, Homeland Defense and Foreign Operations show that Sharon Cissna, a Democratic state representative from Anchorage, has been invited to testify about her ordeals at security checkpoints. Cissna's post-mastectomy false breast triggered an alert on a full-body scanner last fall and again last month in Seattle.
Daniel Rubin

, Inquirer Columnist
You've got to look hard for the 'care' in the Pa budget proposed by the governor. The 'need' is more obvious.
Running Gov. Corbett's speech today through the Wordle program, which gives greater graphic weight to the words used most often, produces a telling snapshot of the pain Pennsylvania is about to suffer.
What do you see?
Daniel Rubin

, Inquirer Columnist

There was this text back in abnormal psych called, 'The Three Christs of Ypsilanti', in which some genius thought to put three guys who thought they were Jesus in the same hospital ward. Might cure them. Might be interesting to watch. Might make a good book.

We're about to try our own version.

Wondering what Karen Heller thought of the Oscars Sunday? Who she was wearing as she hooted at the screen? Did she buy my chemistry-enhancing idea about replacing James Franco with Charlie Sheen?