Archive: March, 2010
Daniel Rubin, Inquirer Columnist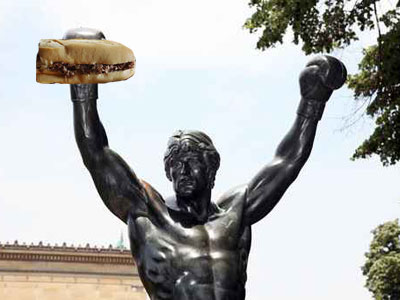 City officials have been trying to attract conventioneers with a campaign called "Philadelphia, The Complete Package," which pictures the usual suspects — Independence Hall, the Rocky statue, the Liberty Bell — rising over the gleaming skyline.
Here's another idea, courtesy of George Thomas, an architectural historian at Penn: Think outside the cheesesteak.
Philadelphia banks on its central role in the American Revolution to draw visitors. Why not, Thomas asks, capitalize on its role in seven other revolutions? He could see a pitch called, "Philadelphia, birthplace of the modern world."
Let's look at this chronologically.
Daniel Rubin, Inquirer Columnist
Chicago Trib boss bans 119 bad radio words.
NPR blogger uses them all in one fabulous sentence.
Daniel Rubin, Inquirer Columnist
I'm not sure what this is - maybe a Bulgarian cowboy's lament.
Somewhere, Andy Kaufman weeps with joy.
(hat tip: the Aquarium Drunkard)
Daniel Rubin, Inquirer Columnist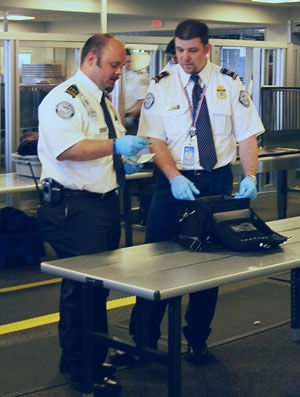 I'd turned in today's column, in which a career cop views the TSA's effectiveness with suspicion, when I kept getting these Google Alerts about the agency rolling out random swabbing of passengers' hands to look for traces of explosions.
While it didn't fit into the piece, it's worth reporting just what the subject of the piece, former Montgomery Cty., Md. assistant chief Deirdre Walker, feels about this newest level of security, adopted after the attempted bombing on a Detroit-bound flight this Christmas.
Will it help? She wrote: