Archive: December, 2011
Kevin Riordan, Inquirer Columnist
A 10-foot menorah has replaced the six-foot one stolen earlier this week from a Haddonfield park.
The new menorah was illuminated Thursday evening as police continued to investigate the theft, which may be the latest involving scavengers stripping metals such as copper from the exterior of borough properties.
The menorahs are made of aluminum; Haddonfiled police Chief John Banning says there's no evidence the theft was motivated by bias.
Kevin Riordan, Inquirer Columnist
A Hanukkah symbol erected near secular and sectarian Christmas icons in Haddonfield appears to have been stolen.
The six-foot Menorah was reported missing from the Library Point park at Haddon Avenue and Tanner Street on Wednesday morning, borough police Chief John Banning said Thursday.
"There's no indication this is a hate crime of any sort, or a bias crime," he said. "We're treating it as a theft."
Annette John-Hall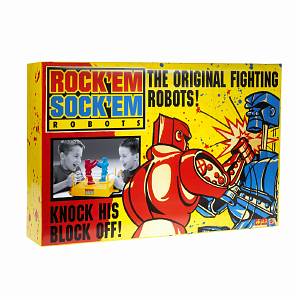 Ever since Toys for Tots announced recently that it was in desperate need of toys this Christmas, people have been clamoring to help.
Problem was, would-be Santas were told to leave their benevolence at the door, so to speak.
Since writing Tuesday's column about traditional charitable giving being down this year, I've received plenty of emails from readers detailing the problems they've had trying to drop off toys. Either their designated drop-off points were closed, or they were told they were too late to drop off the toys.
Kevin Riordan, Inquirer Columnist
A group of Rowan University journalism students are using social media and traditional reporting to investigate an unsolved murder.
The class recently ended, but Twitter (@DonnieProject), Facebook (The Donnie Project) and a content-rich website called thedonnieproject.com continue to disseminate and, the students hope, gather information about the life and death of Rowan sophomore Donald J. Farrell III.
A Morris County resident, "Donnie" Farrell was mortally injured during an October 27, 2007 attack near a convenience store on the Glassboro campus. He was 19.
Kevin Riordan, Inquirer Columnist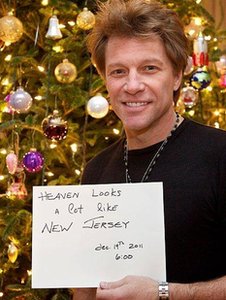 Rocker/actor/philanthropist Jon Bon Jovi disproved online rumors of his demise Monday.
Bon Jovi, 49, cheekily Tweeted a photo of himself in front of a Christmas tree, holding up a piece of paper.
The handwritten message was dated December 19, 2011 and proclaimed: "Heaven looks a lot like New Jersey."
Monica Yant Kinney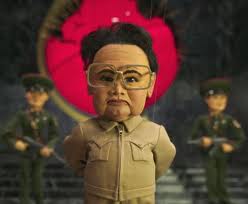 My mother always told me never to speak ill of the dead, but surely there's an exception for dictators named Il?
I speak of North Koren President Kim Jong Il, forever frozen in my mind as a maniacal marionette thanks to Matt Stone and Trey Parker, the twisted geniuses behind the proudly profane movie, Team America: World Police. Rare is the vicious despot who earns a place in pop culture in life and in death. Must have been the hair?
Most of the tiny tyrant's lines in this side-splitting film are way too foul to put on a work blog. So Blinq will settle for the villain's classic woe's me song, "So Lonely," perfect for those who seek to put their mourning to music.
Kevin Riordan, Inquirer Columnist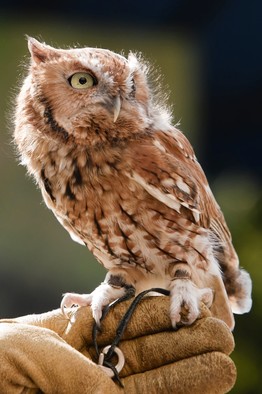 Feeling overwhelmed by the demise of North Korea's "Dear Leader?"
Here's a story guaranteed to brighten your day.
Simon, the blind owl who was kidnapped last week, is back home in New Jersey.
Monica Yant Kinney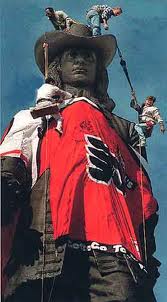 I don't begrudge incoming City Council President Darrell Clarke trying to get a head-start on generating revenue for cash-strapped Philadelphia. But why is it that everybody in this town can only see as far as a billboard?
In the last session of the year, Clarke reintroduced legislation that would allow advertising on city property. We're not talking about sticking a sign in a vacant lot or flying a banner over the trash transfer station. Think Big. Think City Hall.
Clarke insists that slapping promotional spin on the architectual gem would be "tastefully done" and heavily regulated. So no wrapping Billy Penn in a Snuggie.