Archive: November, 2008
Daniel Rubin, Inquirer Columnist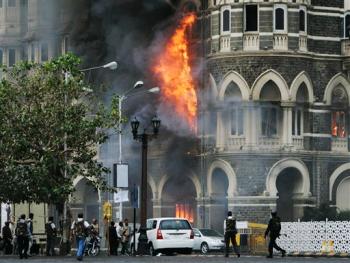 Suketu Mehta's song for a soft target, the city of his memory and of his dreams, begins:
My bleeding city. My poor great bleeding heart of a city. Why do they go after Mumbai? There's something about this island-state that appalls religious extremists, Hindus and Muslims alike. Perhaps because Mumbai stands for lucre, profane dreams and an indiscriminate openness.
Mehta, who teaches journalism at NYU, is author of Maximum City: Bombay Lost and Found. His op-ed piece ran today in the Times.
Daniel Rubin, Inquirer Columnist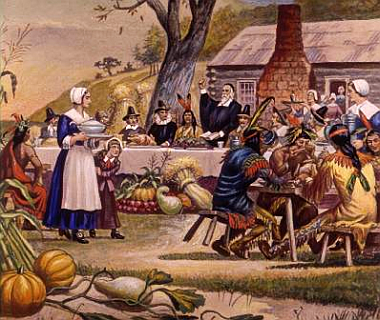 1. "Carvin' The Bird" - Charlie Parker.
2. "A Good Sauce From The Gravy Bowl" - Cab Calloway.
3. "Long Gone, Like a Turkey Through the Corn" - Lightnin' Hopkins.
Daniel Rubin, Inquirer Columnist
I apologize to the dog, who I should be walking at this moment, but someone sent my wife this video, and I couldn't help posting it.
Joshua Allen Harris makes ephemeral bears, giraffes and Loch Ness monsters out of trash bags and tape. They come to life when the passing subway shoots air up those ever-present street grates.
Maybe next he can make a more reliable dog walker.
Daniel Rubin, Inquirer Columnist
I can't remember when waiting for SEPTA was so satisfying.
Friday afternoon, I'm in Suburban Station, with a few minutes to kill, and I happen upon a crowd gathering with signs and sheet music. Turns out it's a performance of the Philadelphia Complaint Choir, and for the next six or so minutes I get treated to a musical rendering of many annoying things about living in this city, including.
SEPTA.
Daniel Rubin, Inquirer Columnist
This account of Election Day in West Philly comes from Clifford Hill, an emeritus Columbia professor whom I met this summer at a friend's house in Chincoteague, Va. Clifford used to run the African languages program at the School of International Affairs. He wrote me this morning by e-mail:
Last Friday I drove down from Manhattan to Philadelphia to work for the Obama campaign. I had been assigned to work in one of the field offices on Lancaster Avenue in west Philadelphia. When the friends I was staying with learned about this assignment, they expressed concern about my personal safety. This area is marked by the usual ills that accompany urban poverty: drugs, crime, AIDS, homelessness. Many homes are left uninhabited: doors are bolted shut, windows boarded up, and porches cluttered with empty bottles and broken-down furniture.
Daniel Rubin, Inquirer Columnist
Continuing with the Post-Election E-mails That Are Pure Poetry Dept.....
This came in from David Williams, whom I quoted in a column that ran the day after Election Day, the one headlined "Celebrating the End of the Bush Years."
He's the guy I found at my polling place, carrying a magazine article that showed a slumped W watching McCain on TV under the headline, "The Final Days."
Daniel Rubin, Inquirer Columnist
What better way to sort out what just happened than by breaking bread with the fiery black Philadelphia blogger who goes by the name "The Field Negro."

Back in primary season, when I was asking if America was ready to elect a black man as president, Field was trying to prepare his readers for the big let-down. Obamaholics, as he calls them, were going to need to be put on suicide watch.

"I was wrong," Field began yesterday. We sat at the Down Home Diner over identical plates of scrambled eggs, home fries and toast. He was wearing a black suit, his BlackBerry on the table. By day he is Wayne Bennett, 50, a special master in Family Court, where he sees custody and child-support cases when not practicing criminal law.
Daniel Rubin, Inquirer Columnist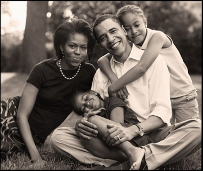 "I am large. I contain multitides" -- Walt Whitman
A playlist for president-elect Barack Obama. NBC News has called it at 11 p.m.
Something to listen to on this historical occasion, as the world has changed in a night.