Archive: October, 2012
Kevin Riordan

, Inquirer Columnist

Pre-Sandy, Chris Christie likened Barack Obama to "a man wandering around a dark room, hands up against the wall, clutching for the light switch of leadership, and he just can't find it."

Post-Sandy, the New Jersey governor described the president as "outstanding," "great," and "incredibly supportive."

Although a superstorm can make quite a difference, there's nothing new about Christie's inability to mince words. And unlike other Republicans, he's not afraid to appear -- or even, act -- bi-partisan.
Daniel Rubin

, Inquirer Columnist

Once again I awoke under the table. When you buy a gardener's cottage that sits deep in the woods on a purling creek, you don't fast-forward 24 years and think what that house would be like during a hurricane for the ages. Those shady trees become howling missiles. Small appliances jet by in that white-water creek.

So after the electricity went out the second time Monday, after the Scrabble by candlelight and the growler of South Philly IPA, we staked places to sleep on the first floor as Sandy's unblinking eye headed our way. One son made his bunk in the den. The other flopped on a nearby couch. My wife and I claimed the dining room, wedging a comforter between a sideboard and the chairs. The dog was in faithful-protector heaven, ferrying from friend to friend.

At first light, I surveyed the damage. A couple of giant limbs had come crashing into the yard, but spared the cars, which were tar-and-feathered with leaves and twigs. A carpet of small branches lined the driveway. My car crunched its way onto the street, a state road in Elkins Park, which this morning looked like something from "The Andromeda Strain." Everything in place, but the people.
Annette John-Hall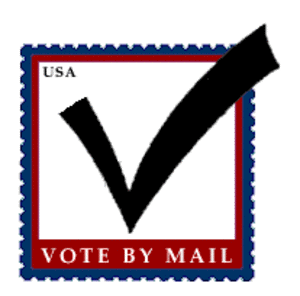 Hurricane Sandy has prompted Pennsylvania Gov. Tom Corbett to extend the deadline for voters to request absentee ballots by up to two days, which gives registered voters in Philadelphia until Thursday at 5 p.m. to show up at county election offices to fill out a ballot and vote on the spot.
That's a good thing, especially for voters whose modes of transportation have been compromised because of Sandy.
But it's particularly good for Judy Levin of Society Hill. Levin and her husband are registered to vote in Pennsylvania, but they live in Massachusetts part-time. Because they were going to be in Massachusetts for Election Day, they applied for absentee ballots, both sending applications to a City Hall address.
Kevin Riordan

, Inquirer Columnist
Marlton, NJ native Ray Rizzo is on top of planet Pokemon for the third year in a row.
Rizzo, a 20-year-old junior at Drake University in Iowa, defeated all challengers to hold on to the title of Pokemon World Champion. The victory also secures him a spot in upcoming versions of the video game.
"It was a lot of fun," says Rizzo (read my 2011 column about him here).
Kevin Riordan

, Inquirer Columnist

As if the killing of Autumn Pasquale isn't horrible enough, some anonymous postings on this and other news sites insist that race is the reason for the 12-year-old Clayton, NJ girl's death.

Autumn was white. The two suspects are black. And for some people, this explains why she was strangled.

It's as foolish to judge public opinion by reading comments on websites as it is to judge people by race. So I won't go there.
Kevin Riordan

, Inquirer Columnist
Clayton, NJ woke up to a broken heart Tuesday, as news spread that a freckle-faced girl named Autumn Pasquale would not be coming home.
The 12-year-old middle school student, who had been missing for three days, was found dead in a curbside recycling container in an East Clayton Avenue neighborhood late Monday night.
By 6 a.m. Tuesday the TV at the Liberty Diner blazed with the words "Body Found," and waitress Ellie Yardim turned away from her regulars, riveted by the awful news. "I'll be teary eyed all day long," she said. "They should hang the guy that did it," Tony Barilaro, one of her customers, declared.
Kevin Riordan

, Inquirer Columnist

Mitt Romney was severely all over the map and Barack Obama wasn't far behind as their final and arguably most focused debate made a convincing case for the power of incumbency.

Both men looked rested, and both scored a few hits. But Obama seemed readier to rock as Bob Schieffer -- whom I nominate as Moderator of the Year -- fired a series of often-tough geopolitcal questions that were heavy on Libya, Syria, Iran, Israel, and China. Even North Korea and, perhaps inevitably, Greece made it into the night's mix, which lacked gaffe-lines but offered an abundance of substance.

Despite his use of odd sentence structures featuring "I" and "me," Obama handled most of the topics and his rival with a practiced but persuasive ease. And the two clearly had done their homework as both unleased impressive barrages of intricate factoids about the wars Obama vowed to win, and the peace Romney seemed uncharacteristically eager to wage.
Kevin Riordan

, Inquirer Columnist

Lesley Gore, the '60s pop diva whose string of hits included the proto-feminist anthem "You Don't Own Me," appears in a new video that uses the tune to blast Mitt Romney.

Gore, 66, released the video on YouTube Monday, The Hill reports.

In the clip, a rainbow coalition of hipsters, including celebs like Lena Dunham, take turns lip-synching to the lyrics ("don't tell me what to do") amid title cards warning that the Republican presidential hopeful and his party "want to overturn Roe V. Wade" and defund Planned Parenthood.