Archive: October, 2011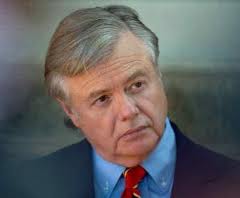 Why am I not the least bit surprised that disgraced former state senator Vince Fumo has spent his time behind bars writing email screeds comparing himself to Caesar and Christ?
The man who fancied himself the James Brown of Harrisburg (for his work ethic and effectiveness, not fashion sense or dance moves) always did love electronic communication. And, in one creature comforts of the Federal Bureau of Prisons, inmates can send as much email as they like so long as they have the cash to pay for it.
Fumo may not be free, but he remains wealthy.
The Jack the Ripper conference I wrote about in my Sunday column may be over, but the beat goes on: Link Wray's surf guitar masterpiece "Jack the Ripper" won't stop twanging in my head.
The Ripper's power is not confined to chords: The legend of the first serial murderer of modern times still permeates pop culture, inspiring hundreds of books, movies, plays and TV shows.
Music-wise, there's a rap by LL Cool J and a strong song co-written by Morrissey while he was front man for The Smiths.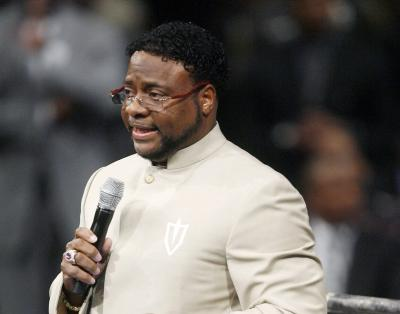 Today's web-surfing took me to The Root, where I read a powerful, provocative and beautifully-written post chronicling a black gay man's experience with a predator preacher.
Of course, no story on said topic can be written without referencing Eddie Long, the self-titled "bishop" and CEO of New Birth Missionary Baptist, the megachurch boasting 25,000 members in Lithonia, GA, just outside of Atlanta.
For the past year, Long has been embroiled in a lawsuit involving two young men who claim he coerced them into sexual relationships. From the beginning, Long has denied any wrongdoing, yet settled the suit in May for an undisclosed sum to "bring closure."
After disowning their New Jersey Senate candidate for his ill-advised online advice about women, the Camden County Republicans now want the Democrats to renounce one of their own for alleged conduct during a domestic dispute three years ago.
Says county GOP chairman Thomas Booth, "the Democrats raised the anti-women issue...If it's good enough for them, I don't understand why it's not good enough for us as well."
Historically unable to find and field viable candidates, the county Republicans have managed to root through the debris of the messy divorce between incumbent Democrat Freeholder Louis Cappelli and his wife, Jackie.
At another newspaper in the late '70s, one of my editors sometimes wore a "Camden Lives" T-shirt.
I was reminded of that bit of sartorial sarcasm by the "Live Camden" slogan of the new campaign to encourage home ownership.
Along with four major medical institutions, three banks, and other partners, the city is offering people who work in Camden incentives to buy homes there.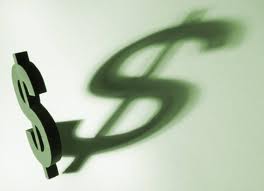 Listening to colleagues at the Daily News on WHYY's Radio Times now and remembering something I forgot to raise in today's column about Linda Ann Weston and the Tacony House of Horrors:
Where's the money?
Based on rough math, tallying up the number of intellectually disabled adults and children found in Weston's care at the time of her arrest, the alleged thief could have been collecting at least $6,000 a month in Social Security Disability payments.
Three GOP members of New Jersey's Congressional delegation -- Jon Runyan, Leonard Lance and Frank LoBiondo -- join U.S. Sen. Frank Lautenberg and other top state Democrats in the latest "It Gets Better" video.
The three Republicans are among the highest-profile members of their party to participate so far in the national campaign against bullying LGBT (lesbian, gay, bisexual, or transgendered) youth.
"It's not every day that you see Republicans sticking up for gay rights, let alone three of them from one state," says Cherry Hill progressive activist Jay Lassiter, among those posting about the video on Blue Jersey.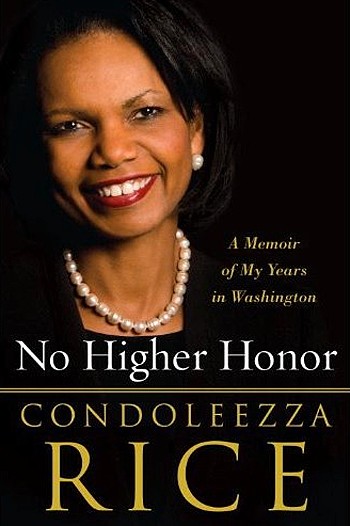 Regrets? Condoleeza Rice has more than a few. And among the biggest was her decision to go shoe shopping while hundreds of New Orleans citizens suffered through Hurricane Katrina in 2005.
As the former Secretary of State writes in her new memoir: No Higher Honor: A Memoir of my Years in Washington, excerpted by Newsweek, Rice realized she had made the wrong decision to travel to New York for a late August getaway when she turned on the television the day after Katrina hit:
She writes: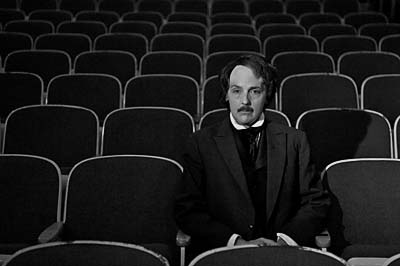 The South Jersey actress Helen Uff will perform her one-woman, two-act play "Tell-Tale Poe" at 7:30 Wednesday, October 26 at the Ritz Theatre in Haddon Township.
That's Poe, as in Edgar Allan, by the way.
Uff, who's a friend of mine, will perform the roles of Sarah Helen Whitman, the poet's most ardent critical defender, in the first act, and Poe in the second.
I made a mistake.
I think it's important for adults to admit this as soon as they realize they've made a mistake, and so I am.
In Sunday's column on Philadelphia's enormous literacy problem, I quoted Judith Renyi, executive director of the Mayor's Commission on Literacy, saying "We got a problem. We got a huge problem."