Archive: October, 2008
Daniel Rubin, Inquirer Columnist
This is what I saw -- the crowd at the Good Dog Bar watching, waiting ... waiting, then exploding, screaming, hopping, arms-locked, ecstatic, as Brad Lidge has shut out the lights and shut down the Rays, and the season and all this losing is over, and then, like some giant centipede rolling down the stairs, third floor to second and out the door, everyone just careens out onto South 15th Street.
Where Bedlam awaits.
Septa busses are honking. People are streaming out of everywhere - bars, apartments, restaurants. A tall guy comes at us, screaming. He drops his backpack. Drops his thermos. Drops his jacket. Then strips off his shirt, and he's hollering up and down the street:
Daniel Rubin, Inquirer Columnist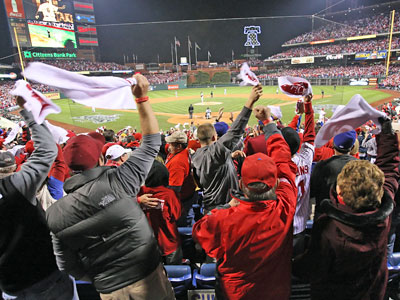 Was wandering through the visitor's locker room this morning -- by that, I mean Tampabay.com -- and read a disturbing piece about how Philadelphia fans are the worst. The headline: "Phils fans live down to their reputation."
And I wondered if this is a "cultural difference," or we've got some 'splainin' to do.
The St. Pete Times piece is by columnist John Romano, who wrote:
Daniel Rubin, Inquirer Columnist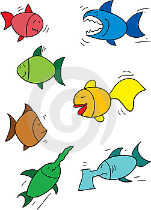 That demented fishy fishy fishy song?
I thought it was some sort of radio interference at first, this bizarro children's tune playing as they introduced the Tampa Rays tonight.
Daniel Rubin, Inquirer Columnist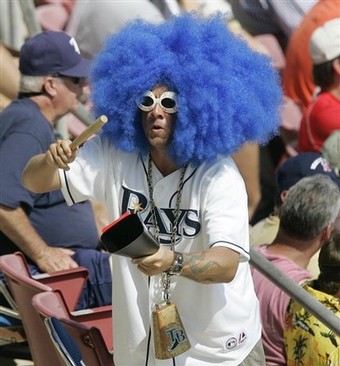 We have been challenged.
A column in the St. Petersburg Times throws a few elbows at Philadelphia, described as "a historic city located in southern
Daniel Rubin, Inquirer Columnist
Juan Ramirez tried to give his sister a kidney. His sister tried to say "no."

"It's nothing," he'd tell Daisy. "God gave me two kidneys so I could give you one."

Of course, it was not nothing. But she couldn't work anymore. She couldn't play. For nine hours at a time, she had to tether herself to a home dialysis machine in Brooklyn that would cleanse her blood.
Daniel Rubin, Inquirer Columnist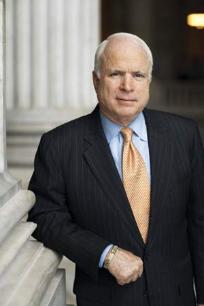 A cover story by Tim Dickinson in the new Rolling Stone buries John McCain with a profile that achieves the unimaginable. It makes me feel sorry for him.
It's a brutal portrait of a serial louse - a detailed shiv job that shows the Republican presidential nominee to be a spoiled rascal who ditched three jets, one crippled wife and all of his ethical stands to keep climbing after the one command that would top those of his father and grandfather.
I can't attest to the quality of the reporting, but I would have liked to have read something positive about him in all those words. It goes as far as saying he was tortured for only two years in Hanoi. Only.
Daniel Rubin, Inquirer Columnist
I skipped this debate. First time. I am just tired of the dance. I've already made up my mind. Would someone tell me what happened?
The first thing I saw about the debate came from Will Bunch's blog, Attytood. It's video, showing the 35-seconds after the show, when the candidates are walking around looking for hands to shake, and there's an awkward moment when McCain turns and there's no real way he can avoid shaking the hand of his rival. And McCain stiffs him! Just wheels and goes in another direction, leaving Mrs. McCain to grab Obama's extended hand. But I'm sure they can work together in a bipartisan hands-across-the-aisles way after the election.
Looking for a little post-game report, I begin across the aisle myself, and go into The National Review's The Corner for perspective. It begins, "We have a disaster here."
Daniel Rubin, Inquirer Columnist
If you wonder what you missed, or saw from a distance, here's the entire, 42-minute Springsteen performance from yesterday's rally for Obama on the Benjamin Franklin Parkway.
This morning it was the third video from the left on CBS3's little image strip up on the right hand side of the page. The sound feed started off a little squirrelly, but straightened itself out by the second song.
Dan DeLuca and I did our best to turn the event into our own Mystery Science Theater 3000. You can read the live chat, here. We lost questions from the audience - and we thank the 4,500 folks who stuck with us - about 2/3rds of the way through. I hit the wrong button, I think. But it was fun then done, which is a new trick for us old dogs.