Archive: January, 2012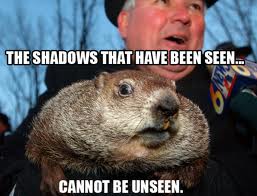 Couldn't help but giggle at the press release hyping Gov. Corbett's media blitz on the state's biggest non-story, Groundhog Day.
I had a ball covering the winter wink-wink back in 1997, documenting the movie-made spectacle in all its sudsy, shivering glory.
"Maybe it's the sheer stupidity," said Bud Dunkel, the president of the Inner Circle, the tuxedo-and-top-hat-wearing groundhog club, when I asked about why 20,000 people swarm Punxsutawney every February.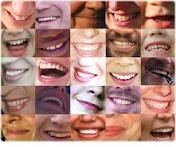 It's fluoride time!
Again.
Seems that only Hawaiians have less access to fluoridated drinking water than do residents of the Garden State, and the N.J. Assembly Health Committee wants to do something about it.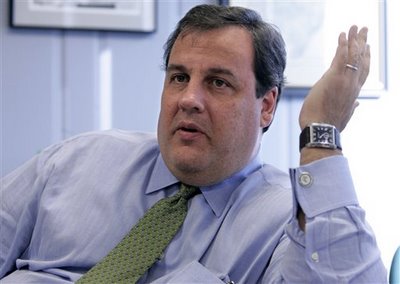 Gay marriage is so radioactive to far-right Republicans that it may end up burning Chris Christie, despite the political duck-and-cover offered by his referendum proposal.
Consider the pushback against the governor's nomination of gay, black, Republican attorney Bruce Harris to the New Jersey Supreme Court.
Christie announced the Harris pick (as well as that of not-gay Phillip Kwon) last Monday, the day before the governor blithely upstaged the "we-love-gay-people pageant" -- otherwise known as the N.J. Senate hearing on same-sex marriage -- by calling for a referendum on the issue.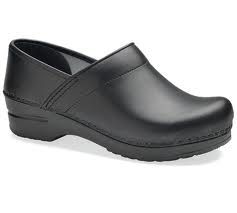 So everyone's gushing about the Phillie Phanatic appearing on 30 Rock last night, speaking for the first time (!) and finally answering the age-old question about whether lady bits or boy parts are hiding under all that green fur.
I got a kick out of the Philly segment as much as the next viewer, but would be remiss for not pointing out the show's other regional shout-out. Look down, on Liz Lemon's feet. Yup, the TGS basket case wears Dansko clogs.
Lemon, like her real-life homegirl creator, sports Dansko black professionals. I've seen them before, but last night's episodes offered one of the better views after the character bent down to pick something off the floor.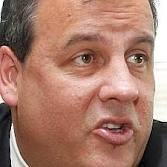 As a champion of holding a referendum on gay marriage, Chris Christie also ought to give New Jerseyans a chance to vote on his shotgun wedding proposal for Rutgers-Camden and Rowan universities.
The latter is easily the most contentious element of the governor's admirably ambitious plan to reorganize/revolutionize higher education statewide, largely by dismantling the University of Medicine and Dentistry of New Jersey, aka, the college that helped make then-U.S. Attorney Chris Christie a star (he famously sent UMDNJ no-show job holder and state Senator Wayne Bryant to the slammer).
Under Christie's long-awaited, yet-to-be-publicly-debated proposal, most of UMDNJ's assets would be divvied up between Rutgers' New Brunswick and Newark campuses. Rowan would absorb the Rutgers campus in Camden, where the rising, Glassboro-based teachers' college-turned-university will open a medical school with Cooper University Hospital later this year.
Having previously blogged about the strange semen fixation of Corbett administration official Robert W. Patterson, I feel duty-bound to report on two exciting developments.
For starters, Mr. Patterson is finally leaving the building. Or, at least, he will next Tuesday, according to an update from my Harrisburg colleague Angela Coloumbis.
Patterson, if recall, made $104,470 to work in the Department of Public Welfare, which administers programs he bashed in a side job as editor of a conservative faith-based journal.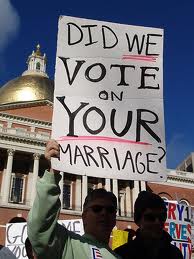 When the New Jersey legislature approved civil unions for same-sex couples in 2006, conservative foes predicted cataclysm.
Perhaps the absence of catastrophe is why some folks on the right now seem to love a law they once loathed.
Supporters of a proposed marriage equality measure testified Tuesday in Trenton about heartbreaking debacles in emergency rooms, and even at a funeral home, due to confusion about the nature of civil unions. These victims, along with a progressive cornucopia of clergy, were the majority of the pro-equality witnesses before the state Senate's judiciary committee; an observer might have concluded that gay life is defined by either tragedy, sanctity, or both.
Today's column about the million-dollar mad dash to save Monsignor Bonner and Archbishop Predergast High Schools brought out more tales of extreme fundraising in the name of faith and family. I don't have a list, but I'm told nearly half the 49 schools slated for closure are appealing the Archdiocese's decision.
Dave Garrison emailed to share a tale of how Bonner and Prendie, as they are known, "are a big reason why we stayed" in Drexel Hill even after tragedy struck his family.
Garrison's elder son, David, a 2008 Bonner grad who excelled on the footfall field, died of brain injuries after a 2009 car accident. In a touching gesture especially for Brendon Garrison ('11), the student body renamed the scoreboard after their deceased classmate.

I did not know former Daily News editorial columnist Fatimah Ali, but I read her. Whether you agreed with her politics or not, Ali did what any opinion writer ought to: She made people think. She inspired debate. She got readers to shake the newspaper, to feel, to connect, to respond.
Ali died in her sleep Monday night at her home in North Philadelphia, according to this Daily News obituary. She was 56. This story contains additional information and describes the last piece she published in the newspaper in March, 2011.
In it, she talked about the numbing effect of gun violence in the city. And about her career trajectory in radio and print media.
As I spelled out in last week's column, the cash-strapped Chester Upland School District had been anxiously awaiting Gov. Corbett's decision to release the $18 million in funding it needed to keep the schools afloat.
District teachers, who vowed to work without pay, went on national television -- including MSNBC's The Ed Show -- to make their case. Apparently, the media blitz reached all the way to the White House, because President Obama invited one of those teachers, Sara Ferguson, to sit in the First Lady's box during tonight's State of the Union address.
"...I was humbled to be able to be a representative for so many deserving students not only in my school district -- but across the nation," Ferguson, 48, a 20-year veteran of the district, told Newsworks.org. "To just be the face for those students whose voices have not been heard for so long."