Food and Drink
Karen Heller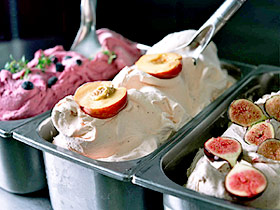 The other day, when the temperature crashed through 90, I stopped for my favorite hot-day lunch: Gelato. and nothing else.
Visited the 13th and Sansom branch of Capogiro for a small cup of dulce de leche with a scoop of fresh strawberries and cream, though I was tempted by the Fragola con Tequila, billed as "perfect Lancaster strawberries spiked with evil!"
Texted daughter hoping to write "Capogiro for lunch. Yum."
Monica Yant Kinney
Having gasped at homeowners lighting their tap water on fire in the documentary movie, Gasland, I'm hardly surprised that Duke University researchers found methane levels in private water wells 17 times higher when those wells were located within 1,000 feet of a natural gas drilling site.
The scientists sampled water from 68 wells in northeastern Pennsylvania and New York, finding the harmful gas in 85 percent of the wells. The study was published Monday in the Early Edition of the Proceedings of the National Academy of Sciences.
More to come, I'm sure, but until then, gargle on this from the breaking story:
Karen Heller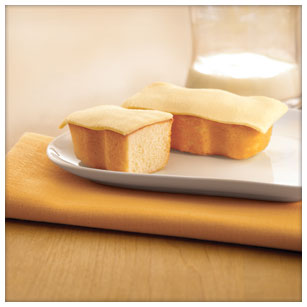 Tasty Baking is as inherently Philadelphian as it is orthographically challenged, known for its Butterscotch Krimpets and Kandy Kakes. They're tasty, sure, but with spelling so wifty and challenged as to make your third-grade teacher cringe.
Now, Flowers Foods of Thomasville, Georgia is purchasing the iconic Philly company for $34.4 million in cash
Flowers owns multiple baking lines, the best known being Sunbeam, the yellowish bread that crushes to the size of a peanut if you merely look at it. The company also owns Mrs. Freshley's. Don't know the product, but love the name, like out of some 1960s sitcom.
Daniel Rubin
That most simple Philadelphia sammich is getting pricey.
Niall Ferguson, a Harvard professor from across the pond, writes in the Sunday Telegraph that he's having to dig deeper in his pockets to taste the Philadelphia cheesesteak.
The historian, in a piece on population growth and food production, notes:
Daniel Rubin
A new food blog is served: Blogalicious.
Written by Adam Erace, a Courier-Post and Philadelphia Style reviewer, it wears its tastes on its tagline:
philadelphia - cheesesteaks + restaurants ÷ jelly krimpets = blogalicious. tastes good.
Daniel Rubin
"It looked like a jailbreak at Willy Wonka's Factory" -- Inafunk at Philly Blog
Akkams Razor on the origin of Mummering, from cakewalks to the Carnival of Horns.
Daniel Rubin
There was the chance those filing into the University of Pennsylvania book store Tuesday night would learn the ending to one of the city's more gripping mysteries: What does Craig Laban look like?
Laban was coming to read from his book of Inquirer restaurant reviews. His looks have been the subject of myriad profiles and blog posts - he visits restaurants anonymously - and a few unfavorably reviewed chefs have schemed to post photographs of him during his career here and in New Orleans. Laban takes great pains to obscure his identity - having friends make reservations for him, mumbling into hidden microphones when reviewing a meal, even changing his facial topiary and body type, although this later stunt might be due to the vast quantities of delicious food he is required by his work to sample, and then work off.
But product must be moved, and so Laban agreed to speak at the book store in support of The Philadelphia Inquirer Restaurant Guide. What's an anonymous critic to do?
Daniel Rubin
A Bloomberg story on the legal spat between Pat's and Rick's over which grandson of Pat Olivieri has the right to use the phrase "King of Steaks," includes this fun fact:
Temple prof Joseph Goldblatt says cheesesteaks are the third-biggest-reason why Japanese tourists visit Philadelphia.
Historical sights and local colleges were the two bigger draws.