Food and Drink
Monica Yant Kinney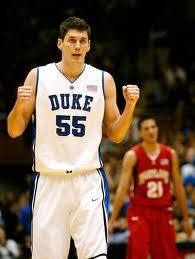 I have heard about athletes reinventing themselves, but nothing takes the cake like the creamy second act of Duke basketball standout, Brian Zoubek.
Zoubek, a 2006 Haddonfield High grad, helped the Blue Devils win the 2010 NCAA crown. He's 7-foot-1, weighs 265 and is easily recognizable on the means streets of our shared South Jersey suburb.
I had heard rumors that Zoubek, sidelined from the NBA with back troubles, was back in town and on the make. But the talk seemed so fantastic -- a jock opening a bakery? -- that it had to be a joke.
Karen Heller

Another day, another dumb publicist pitch ostensibly tied to a holiday.
Today's email links drinking and St. Patrick's Day -- actually, drinking too much on St. Patrick's Day -- and a "must have" hangover remedy because there's really nothing Irish Americans like more than being reduced to a stale stereotype for the sake of hyping a client:
"Hi Karen,
Monica Yant Kinney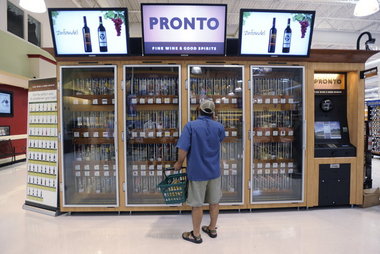 No, you're not drunk. But the folks in charge of the Pennsylvania Liquor Control Board might be, so says Auditor General Jack Wagner in a scathing new audit of the PLCB's much-mocked wine kiosks.
Chances are, you haven't experienced the hilarity of trying to buy wine from a vending machine. When I spent an afternoon in April standing in front of one of the contraptions in an East Norriton ShopRite, I was the only customer in an hour. That kiosk sold just 147 bottles in three months. Make that 150 if you count the three bottles I bought out of obligation while reporting my column.
Perhaps oenophiles are repelled by the poor choice of mass-market swill? Or perhaps they're put off by having to puff into the internal Breathalyzer to prove they haven't already had too much to drink. When is the last time you were that intimate with a machine in public?
Karen Heller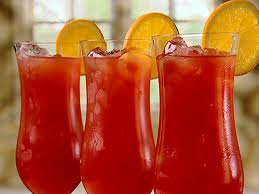 Clearly, you've got to mix yourself some Hurricanes.
Here's a recipe:
2 oz light rum
2 oz dark rum
2 oz passion fruit juice
1 oz orange juice
½ oz fresh lime juice
1 Tablespoon simple syrup
1 Tablespoon grenadine
Garnish: orange slice and cherry
Shake all ingredients in a cocktail shaker with ice and strain into a Hurricane glass filled with ice. Garnish with a cherry and an orange slice.
Karen Heller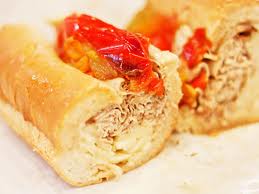 Gawker.com is our favorite time-wasting website when we should be reporting columns but, instead, troll the internet for amusing diversion.
Today brings the second installment of Gawker's "Worst 50 States in America." We thought, given that the writers are from attitude-challenged New York (gee, big surprise, ranked "the least worst state"), we would rank No. 1 but Pennsylvania arrived at a lovely 37. In other words, not so bad.
The post gives a couple of props to Philadelphia but gets some things wrong: "Philadelphia, despite its history of being mean to Tom Hanks and Antonio Banderas, is a great city — an old and decaying place where you can still smoke in bars (right?) and get the sandwich of your dreams."
Monica Yant Kinney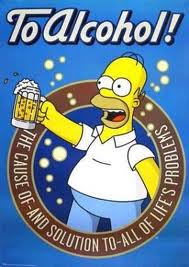 Thanks ever so much, Mayor Martin Resendiz. Don't know you, but really appreciate you reviving the "don't blame me, I was drunk!" argument in public life.
Resendiz, the elected leader of Sunland Park, N.M. along the Mexico border, claims he inadvertently signed nine contracts with a California company after throwing back a few too many. The company is now suing the city for $1 million and will not settle for a six-pack.
Resendez, a former El Paso cop and Sunland Park municipal judge, says the unfortunate autographs took place "after 5 p.m." when he was so bombed, "my sister had to pick me up."
Monica Yant Kinney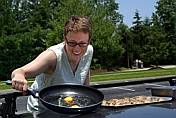 Procrastinating as I think about walking a few blocks to a lunch appointment when it's almost 100 outside, I'm reminded of the last few times I've tried to get smart about sweltering.
In June of 2008, I willed myself into labor in a heatwave, spending two exhausting (but cool!) days in comfort at Virtua Hospital in Voorhees. In June of 2003, I turned my husband's Ford Ranger into an outdoor stove to show that if you have to work when it's scorching, you should at least try to have fun on the job.
So here, just in time for lunch (best eaten at your desk), a little light reading from the archives:

Karen Heller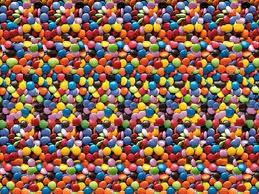 Searching for wholesome, healthy food at the Whole Foods at 21st and Callowhill Tuesday night, shoppers were treated to Bow Wow Wow's 1982 New Wave hit "I Want Candy."
Surreal.
Yes, the song -- first recorded by the Strangloves in 1965 -- is not literally about candy, though Sophia Coppola used the song with Sex Pistol-like title graphics to open her biopic about sweet-loving Marie Antionette. Like many pop songs, "Candy" is about lust.