Education
Monica Yant Kinney
Working on a Sunday column about progress (or lack thereof) amid the many arranged marriages underway between parish schools in the Archdiocese of Philadelphia. In between interviews, got this email from a reader and proud Monsignor Bonner parent who has channeled his memories of the son he lost into a money-making juggernaut for the young man's alma mater.
David Garrison graduated in 2008 after a distinguished athletic career at the Drexel Hill high school. He went on to West Virginia University, but was killed after being struck by a car in early 2009.
"He was going back to school with an upperclassman when they had a flat," explained his father, also named Dave Garrison. "While waiting for help to arrive, someone came along and hit him along the side of the road. He suffered severe brain injuries and died two weeks later."
Monica Yant Kinney
Today's column about the million-dollar mad dash to save Monsignor Bonner and Archbishop Predergast High Schools brought out more tales of extreme fundraising in the name of faith and family. I don't have a list, but I'm told nearly half the 49 schools slated for closure are appealing the Archdiocese's decision.
Dave Garrison emailed to share a tale of how Bonner and Prendie, as they are known, "are a big reason why we stayed" in Drexel Hill even after tragedy struck his family.
Garrison's elder son, David, a 2008 Bonner grad who excelled on the footfall field, died of brain injuries after a 2009 car accident. In a touching gesture especially for Brendon Garrison ('11), the student body renamed the scoreboard after their deceased classmate.
Karen Heller

From From the Things We Can't Make Up Dept: People were trying to sell tickets to Penn State coach Joe Paterno's memorial service on eBay.
On Tuesday morning, one seller had 71 bids for two tickets that went up to an astonishing $98,100 before -- poof! -- vanishing from the site.
A seller identified as "gopsuone" sold two tickets for $500 for 3rd Row!!!!!" for Thursday's 2 p.m. public memorial service at Bryce Jordan Center in Happy Valley.
Karen Heller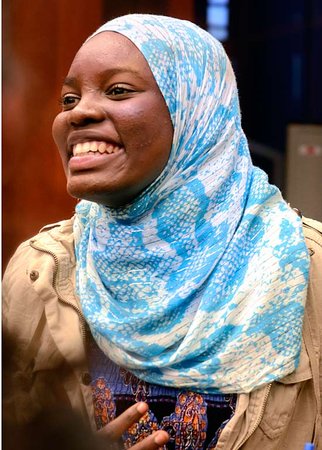 The email from Akiro Phan popped into my in box with the mundane, often dubious subject header "Proposal/Request," which I suspected was going to ask me to invest a million pounds or so in a Hong Kong bank or lottery.
Instead, I was pleasantly surprised that Akiro, who is also known as Casey, is a freshman at Central High and wanted me to know about his friend, Fofo.
I love visiting Central. Going there restores my faith in so many things: young people, Philadelphia schools, life in general.
Karen Heller
I made a mistake.
I think it's important for adults to admit this as soon as they realize they've made a mistake, and so I am.
In Sunday's column on Philadelphia's enormous literacy problem, I quoted Judith Renyi, executive director of the Mayor's Commission on Literacy, saying "We got a problem. We got a huge problem."
Monica Yant Kinney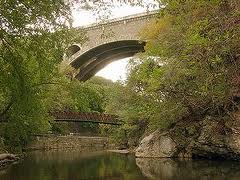 So much has been written about apathetic, uninvolved city school parents that it's refreshing to tell the stories of grown-ups fighting to give their children a quality public education in spite of the district's well-documented troubles.
I've previously chronicled Cook-Wissahickon Elementary's plucky parents, who've recruited volunteers and raised money to fund programs the district cannot. They're at it again, competing for one of four $25,000 grants -- or one $50,000 grand prize - from the Clorox Company's "Power a Bright Future" program.
The contest rewards schools seeking ways to give students "more chances to play, create and explore." More than 1,500 schools nationwide are competing to see which can get the most votes and win the cash.
Karen Heller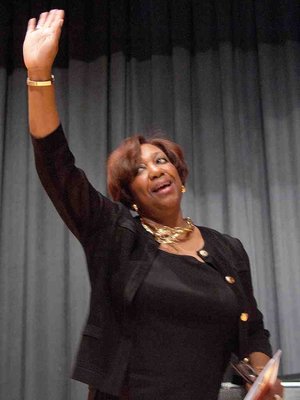 After a tumultuous summer -- actually, a tumultuous year -- Arlene Ackerman is out as superintendent of the Philadelphia School District.
Ackerman arrived in June 2008. Her payout after three years and change: $905,000 to walk away, of which $405,000 is coming from anonymous private donations.
Yes, it's great taxpayers don't have to foot almost half the bill, but is this really what successful people should be doing with their money to help our children? What about the feckless School Reform Commission, which ostensibly supervises the superindent and district, which extended Ackerman's contract even with a whopping budget crater (now at more than $650 million) and her disastrous oversight on school violence, especially at South Philadelphia High?
Monica Yant Kinney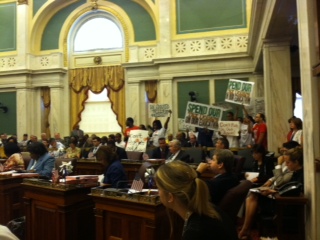 Spending the morning breathing hot air in City Hall, where City Council members continue to hear testimony and pontificate on whether to tax the hell out of Mountain Dew to keep Philadelphia children from having to hitchhike to their persistently dangerous and underperforming schools.
Nothing about the urban education crisis is remotely funny, but hats off to Councilman Curtis Jones Jr. for noticing the political equivalent of a desert oasis: Councilmen Bill Green and Jim Kenney agreeing on something. Specifically, that the Philadelphia School District has some nerve begging for $102 million given some of its questionable budget priorities.
"This," Jones marveled after the rivals acknowledged their consensus, "is scary!"