Americana
Monica Yant Kinney
Watching the Democratic National Convention on C-SPAN has many benefits, not the least of which is this: You can clearly hear the snippets of songs chosen to usher each speaker onto the stage.
I'm sure these bits have specific names -- anyone? The politics of music has long been a campaign subplot. Every four years, it seems, some upset artist sues or threatens a candidate using a song without permission. This year, the most discordant story involves Republican Vice Presidential nominee Paul Ryan's unlikely obsession with angry rap-rockers Rage Against the Machine, and the band's horrified response to the superfan.
I know some professional athletes choose which songs are blasted in stadiums when they take the bat or come back in the game. Does the same hold true for the president of Planned Parenthood or Governor of Colorado? And if the speakers don't have any say, what should viewers read-in to the tunes imposed by the campaigns?
Karen Heller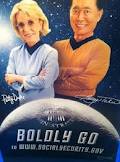 Went to the Social Security Administration's Center City office at lunchtime because someone in our house turned 16 last week and wanted her learner's permit, like yesterday, but aging parents couldn't remember where they put the card they acquired in 1996 because, really, what do you ever need the physicial thing except when you go to get a learner's permit?
Anyway, the digs aren't bad, 20th floor at 2 Penn Center, top floor, penthouse view.
But the odd thing is the SSA has a spokesman, actually two. I was sort of shocked to learn they're Patty Duke and George Takei, who played Hikaru Sulu on Star Trek.
Actually, I had to look up the name.
I always thought Sulu's first name was Mister.
Anyway, who would have ever thought to put these two folks together? Perhaps the thinking was "you know who these people are because they were on television a long time ago when you were young, but now you're not and might need your Social Security benefits."
But, really, why does a mandatory benefit program need an ad campaign?
Social Security isn't facing wicked competition the way the United States Parcel Service is. The postal service could really use Spock and Kirk, and Cathy and Patty Lane, and maybe whoever is left from Gunsmoke and Bonanza.
---Karen Heller
Monica Yant Kinney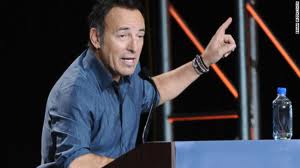 Grab your headphones and find a task you can do without your ears. Professor Bruce Springsteen has delivered the keynote speech at South by Southwest festival and it's well worth a listen. Start to finish, give yourself an hour.
Call me a geek -- At North Side High School, I wrote my junior thesis on the history of rock-and-roll -- but Bruce philosophizing on the singers and bands that changed his life is like a free master class in music.
My favorite excerpts:
Monica Yant Kinney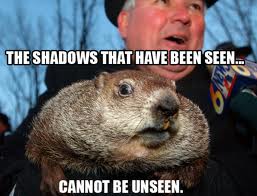 Couldn't help but giggle at the press release hyping Gov. Corbett's media blitz on the state's biggest non-story, Groundhog Day.
I had a ball covering the winter wink-wink back in 1997, documenting the movie-made spectacle in all its sudsy, shivering glory.
"Maybe it's the sheer stupidity," said Bud Dunkel, the president of the Inner Circle, the tuxedo-and-top-hat-wearing groundhog club, when I asked about why 20,000 people swarm Punxsutawney every February.
Monica Yant Kinney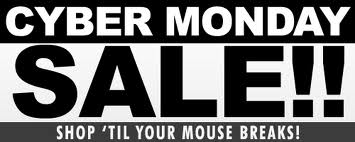 Having successfully ignored another Black Friday, I find myself conflicted about Cyber Monday. I'd love a 47-inch LED TV but do I really want to buy it sight unseen from Walmart.com while talking to a source on the phone at my desk?
It's not like I'm a luddite afraid to type my Visa number into a laptop. So far, I've done all my holiday shopping online.
I only buy what ships for free and I generally check a few competing sites, but who knows if I get the Best.Possible.Deals? I work all day and take care of my kids when it's dark. To track toy and tech prices across all platforms would be a third job.
Monica Yant Kinney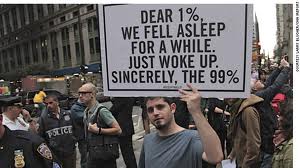 By this time tomorrow, Occupy Philly/Occupy Philadelphia should/will be in full/whatever force in City Hall/Love Park/protesters' minds. So, marriage license-seekers and Guapo's Tacos eaters, consider yourselves warned.
I wish I knew what, specifically, these folks want, besides publicity and taking the Occupy Wall Street camp-in national. If it's corporate greed and executive excess they're ticked off at (for good reason), why not occupy the stock exchange, a Fortune 500 company, a luxury car dealership or a country club? Why disrupt business in City Hall, filled with patronage workers who make chump change in comparison and homeless people seeking a clean bathroom and guidance from City Councilwoman Jannie Blackwell?
Having covered many a MOVE rally and demonstrations during the 2000 Republican National Convention, I get understandably wary of mass gatherings with catchy chants but vaguely stated goals. And in the interest of clarity, I should admit I lost respect for GOP protesters who complained, after getting arrested, that Philly jails didn't serve vegan meals.
Monica Yant Kinney
In a few hours, chatter of whether New Jersey Gov. Chris Christie is too fat to be president will be moot, as all bets suggest the tough-talking former federal prosecutor will close the door for good on a 2012 run.
I'm in Trenton for that spectacle, but while I wait, wanted to get a few words in on the issue adroitly addressed today by my colleague, Matt Katz and previously by ABC's Jake Tapper, among others.
Fat is the word many Americans associate with Christie, Katz wrote in the Inquirer, just as black was the only thing many knew about Obama at this stage in the 2008 presidential election campaign, political observers say. And just as Obama addressed his mixed-race background in a March 2008 speech in Philadelphia - and presidential candidate John F. Kennedy spoke of his Catholicism in 1960 - Christie would be pressed to address the "girth issue" in a significant way during a presidential campaign.
Monica Yant Kinney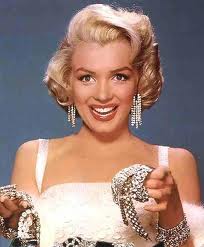 I've become a magnet for weird PR pitches. Last month was All About Alpacas. Now, I'm being hounded by a company that seems to represent the worst in American consumerism and bald greed.
I speak of shareagift.com, a launching-any-minute website that aims to help people with salty tastes and limited tact get what they want instead of the same old junk they'll wind up tossing or re-gifting.
A good percentage of Christmas and other gifts become deadweight, the pitch begins. People spend 16% more on presents than they are really worth. For example, a gifter spends $20 for a DVD that would have only cost $15 if it had been purchased for themselves. Many of the inappropriate gifts come from the elderly, and it costs this group, on the average, 50% more to buy this present.