Archive: August, 2011
Annette John-Hall
Not suprisingly, my take on Mayor Nutter's tongue-lashing of flash mobs in Center City elicited hundreds of comments. Though many commenters on Philly.com vehemently disagreed that the mayor's comments were politically fueled, I had wonderful exchanges with readers who emailed me.
Unfortunately, it doesn't look like these incidents will be going away anytime soon, especially if you consider the kind of mayhem that's occurred in cities like Milaukee and Boston, as well as London.
I hope our conversation can continue. On Thursday, I appeared on Fox 29's "Good Day," along with WURD-900 AM host Bill Anderson and LaSalle sociology professor Charles Gallagher to talk about the nuances of race, and how it plays out in the attacks. What do you think?
Race In America: Mayor's Shame Comments, Teen Mob Violence: MyFoxPHILLY.com
Kevin Riordan
Wild weather predictions washed out Chris Christie's planned stroll on the Ocean City and Cape May boardwalks Tuesday.
While cautiousness seems uncharacteristic of New Jersey's hard-charging governor, he may have had history in mind.
And not merely his own recent health scare.
Kevin Riordan
The movie version of Chris Christie and Steve Sweeney: Clash of the Titans?
Jay and Not-So-Silent Bob?
Bad Boys?
Monica Yant Kinney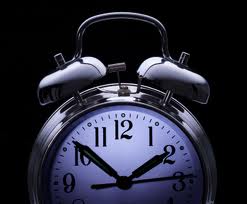 I'll read almost anything about sleep. Often, I read about sleep while thinking about sleep. I've fought my brain over my body's need for rest since childhood. As a kid, I'd fret in bed most Sunday nights over the school week ahead. Yes, I laid out my clothes the night before to ease morning stress. No, it didn't help.
I got by on fumes for the year I nursed each of the Mini-Kinneys. These days, I go to bed thinking about how early I have to get up and how much I need to get done in the morning before they wake.. The later I hit the hay, the longer I ponder.
Today, I spied an NPR health blog post suggesting that I can blame motherhood for becoming a chronic insomniac.
Kevin Riordan
Drew Westen, a psychologist, political analyst and author (The Political Brain) writes often about the "narratives," aka stories, the public wants and needs to hear.
Westen's story in the current New York Times magazine, suggesting that Barack Obama can't craft a presidential narrative as compelling as his candidacy, has gone viral and is helping propel the latest progressive wave of second thoughts and second-guessing about the president.
All of which suggests how much some of us really do need a new narrative about the man whose stunningly tepid leadership is so at odds with the glorious stories we told ourselves about him.
Monica Yant Kinney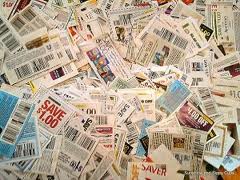 I'll admit it: I've watched Extreme Couponing, the TLC reality show about people (Moms) so obsessed with saving money at the checkout line that they spend up to 60 hours a week just preparing to go to the grocery -- where they spend pennies on hundreds of dollars worth of non-perishables they may never need or eat.
I call the show "Pre-Hoarders," given how gaga these gals get about their storage shelves stocked with 300 bottles of Vitamin Water and enough junk food to feed a middle school. One of these reality stars will wind up crushed by cans of soup stacked floor-to-ceiling in her home. When the authorities find her, she'll be surrounded by cats and expired coupons.
Until now, the most startling discovery of Extreme Couponing was the mysterious absence of fruits and vegetables in these families' diets.
Monica Yant Kinney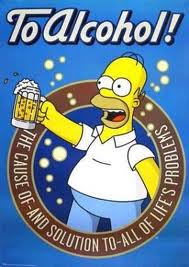 Thanks ever so much, Mayor Martin Resendiz. Don't know you, but really appreciate you reviving the "don't blame me, I was drunk!" argument in public life.
Resendiz, the elected leader of Sunland Park, N.M. along the Mexico border, claims he inadvertently signed nine contracts with a California company after throwing back a few too many. The company is now suing the city for $1 million and will not settle for a six-pack.
Resendez, a former El Paso cop and Sunland Park municipal judge, says the unfortunate autographs took place "after 5 p.m." when he was so bombed, "my sister had to pick me up."
Kevin Riordan
Wealth may be disappearing, but it appears the wealthy will always be with us – at least in New Jersey.
The New Jersey Policy Perspective (NJPP), a progressive, if officially nonpartisan, think tank, finds that state taxes aren't driving millionaires away in droves.
If anything, more households with annual incomes topping $1 million move into rather than out of the Garden State.