Archive: October, 2011
Kevin Riordan, Inquirer Columnist
The mall that helped put Cherry Hill on the map marked its 50th anniversary with a modest celebration Tuesday.
Mayor Bernie Platt and Joseph F. Coradino, president of PREIT, the company that owns the Cherry Hill Mall, made brief remarks to a crowd of about 60 people in the Grand Court near Nordstrom's.
Fifty years ago to the day, the opening of the East's first enclosed shopping mall "would forever change the retail landscape of the Delaware Valley," the mayor said.
Kevin Riordan, Inquirer Columnist
The death of the Vineland, NJ police dog that was struck by an elderly motorist Monday is a sad story.
Some of the public reaction is sadder still, perhaps because the dog has a cute name ("Clif"), a beautiful face and by all accounts, a noble nature -- while the motorist is an unnamed, 75-year-old woman who apparently didn't see the animal in the dark.
"Why hasn't the old bat been charged with vehicular manslaughter?" asks one reader of the city's Daily Journal newspaper.
Monica Yant Kinney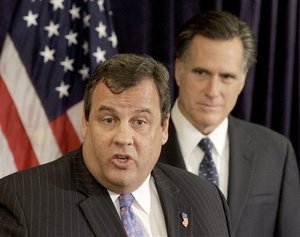 That didn't take long. One week after officially declining entreaties to jump into the Republican presidential race, New Jersey Gov. Chris Christie throws his considerable support to the man everyone presumed he would back: Mitt Romney.
Christie's endorsement was as much of a non-surprise as his decision not to run. But it's still dominating the news cycle this afternoon. And leave it to Christie to fire some Jersey straight talk in the direction of Texas Gov. Rick Perry, whose association with a pastor dubbing Romney's Mormonism "a cult" remains a hot campaign mess.
Religious swipes and spiritual insults, Christie declared, are "beneath the office of the president of the United States."
Kevin Riordan, Inquirer Columnist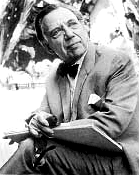 The Cherry Hill Mall turns 50 on Tuesday, so let's pause to remember Victor Gruen, the socialist from Austria who revolutionized shopping in America.
Gruen (1903-1980) was the original architect of South Jersey's iconic mall -- the first in the Northeast --as well as other pioneering prototypes of the "climate-controlled" collections of stores that became the nation's dominant retail destinations.
"(He) designed and built the popular environments of postwar America," M. Jeffrey Hardwick writes in the biography Mall Maker, (University of Pennsylvania Press, 2004). "Americans of all classes and races have encountered Gruen's architectural dreams."
Kevin Riordan, Inquirer Columnist
The column about my budding bromance with Chris Christie generated many action-packed reactions.
"Thanks for your great column today" began one typical email.
(OK, maybe not typical. But surely favorite).
Monica Yant Kinney
Had lunch on the City hall apron with the Occupy Philly agitators, enjoying my fish tacos and the surprisingly upbeat demonstrators railing against tough times.
I showed up on Day 2 as the General Assembly was in mid-stream, with participants shouting out their message to a crowd ready and willing to repeat, the better for deep thoughts to set in.
Below, a few of my favorites.
Kevin Riordan, Inquirer Columnist
As the Occupy Wall Street movement gets rolling in Philadelphia, a different band (and brand) of activists plan to gather in West Philly.
Founded by members of a summer fellowship program sponsored by the Charles G. Koch Foundation – perhaps you've heard of the family – a group called Students for Liberty (SFL) is scheduled to hold a regional conference Saturday at Drexel University. The four-year-old national organization is officially nonpartisan but has strongly libertarian leanings.
"We have members ranging from anarchists to people who are more conservative," Blayne Bennett, 23, says by phone from Montana. "We have over 600 student groups. A lot of students in our network were really excited about Occupy Wall Street, because crony capitalism gives capitalism a bad name."
Daniel Rubin, Inquirer Columnist
Took a stroll down to City Hall this morning in search of Occupy Philly.
All I had to do, really, was follow the sound of the police helicopter hovering over the site, which by 9 a.m. was filling with a variety of protesters, their signs calling for an end to capitalism, change in Washington and the firing of Andy Reid.
That last critic wore a Phillies uniform and his sign was two-faced: "End the War" on one side and "Phire the Phat Man" on the other.