Jon Stewart apologized to Philadelphia Wednesday.
Also to the Phillies and Phanatic.
Sort of.
On Tuesday's Daily Show, Jon Stewart took on the Phillies, the Phanatic, Rocky, cheesteaks (he actually loves them), and cream cheese.in trashing our fair city (a city "so dumb it uses its art museum as exercise equipment'), all because the Phils' Ryne Sandberg got sick at a Shake Shack -- mind you -- in New York.

And it was all pretty great.


The Daily Show
Get More: Daily Show Full Episodes,Indecision Political Humor,The Daily Show on Facebook

',width:'100',height:'100'" width="100" height="100" align="" />.
A glorious spring morning for the Pennsylvania primary and the voting is....not really happening.
At least not in the politically active neighborhood of West Mt. Airy.
Took my daughter, a first-time voter, to the polls around 9:30 a.m. -- they opened at 7 a.m. -- and she was 57th of 791 registered voters, almost all of them Democrats. The Greens and Independents outnumber Republicans. Veteran poll watchers, all volunteers for decades, believe there may 14 GOPers, maybe 16 at best in our division.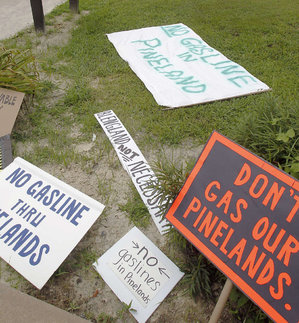 People in power have a way of getting what they want.
Regardless of whether we, the other people, want it or not.
Consider the natural gas pipeline-through-the-pinelands project the New Jersey Pinelands Commission dared to reject in a January tie vote.
Graduation addresses can be numbing in their sameness and hollow platitudes. Can you remember your graduation address? Me neither.
But the Haverford College commencement Saturday is one few people will forget.
Earlier this month, former Secretary of State Condoleezza Rice withdrew from giving Rutgers' commencement address and receiving an honorary doctorate after faculty and students protested the choice. No word on whether she was paid the $35,000 honorarium to appear.
Few things in life are constant, but a given in Philadelphia radioland is the supremacy of KYW-AM, the quintessential all-news station with "Traffic on the Twos."
But something is not right in radio, as the The Inquirer's David Hiltbrand reports.
Listenership for the venerable station crashed by 54 percent during the last three-month rating period. Commuters can get traffic from OnStar and Garmin. Good weather makes for lousy weather news, but still can't explain listenership dropping by more than half. And folks under 40 have no idea what radio is.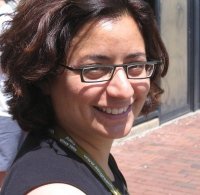 Thoroughbred horses may not be able to speak, but filmmaker Joe'l Ludovich gives them a voice in her new documentary.
"Scratched: The Epidemic of Drugs in Horseracing," will be screened for the public at 6 p.m. Friday, May 16 at the Collingswood Public Library, 771 Haddon Avenue. The event is free; any donations will benefit South Jersey Thoroughbred Rescue & Adoption.
"I've been volunteering with (the organization) for four years," says Ludovich, 44, of Collingswood. "I see first-hand how the horses come in, with injuries...and they are still so young."
Al and Brian gazed at the ruins of the only home they've known for a year -- the woodsy patch of Camden known as the "bowl."
The two pals, both 50, from the suburbs, and (they insist) no longer using drugs, were among nearly 20 homeless adults whom Camden County authorities chased out of the ragtag encampment Tuesday. They had inhabited a sunken area just east of where the 10th Street bridge carries traffic over Admiral Wilson Boulevard, not far from the Linden Street "back woods" and several other other homeless encampments downtown.
On Wednesday, public works crews continued to cut brush, fell trees and fill dumpsters as Al and Brian salvaged a few items -- including a boom box on which "Head Like a Hole" by Nine Inch Nails blasted: