Curious that every time someone is named to a new government position with a super title, the official is dubbed a "czar," be it for sustainability or public safety.
It's like we're living in Imperial Russia. On steroids. Why have one czar when you can have many?
In February, Mayor Nutter balked at AFSCME District Council 47 President Cathy Scott's suggestion that, given the city's pathetic history in getting deadbeats to pay their fare share, he name a Revenue Collection Czar.
The Bellevue ballroom early Thursday morning, the scene of Facebook COO Sheryl Sandberg's only scheduled local event sponsored by the Free Library, resembled the region's smartest, most successful sorority, with 1,000 women in attendance.
Instead of lean in, it was rise up.
To be fair, there were some men in attendance.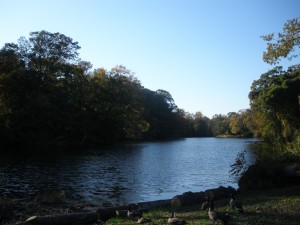 Walt Whitman loved the waters of what is now Laurel Springs, NJ.
In the late 19th century, the renowned poet wrote verse in the lovely corner of Camden County where Crystal Springs empties into the Big Timber Creek.
But the waterway where Whitman also enjoyed skinny-dipping and mud-bathing is now threatened by sedimentation, particularly in the Laurel Lake portion.
Let's get this straight: Rutgers fired basketball coach Mike Rice Wednesday only after videos of his abusive, violent behavior and homophobic slurs went viral.
And those videos surfaced, in part, because Rice had not renewed the contract of Eric Murdock, a former NBA player the coach had hired to be director of player director.
Rutgers officials reviewed the videos and knew about Rice's behavior last fall. Officials chose to suspend the coach for three games, penalize him with $75,000 in fines and lost salary, The Inquirer's Jonathan Lai reports, and ordered him to undergo anger management counseling.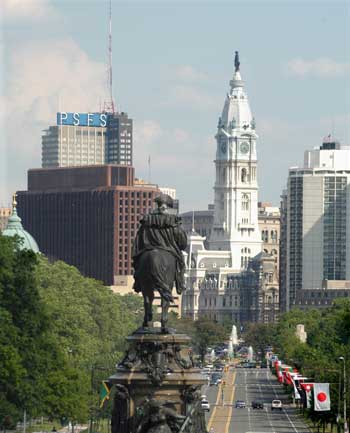 On the day we moved to Philly in 1976, my two fellow Syracuse émigrés and I went to a restaurant and ordered Cokes.
"Three coe-ewks," the waitress nodded.
I thought she was calling us "kooks" -- which we certainly were -- but when we asked for directions and she advised us that our destination was "down-y schtreet," we realized our new city was a different universe, linguistically .
In a few weeks, most Pennsylvania voters will not go to the polls to pick judges.
Four years ago, less than 11 percent of the Philadelphia electorate voted, and that was with a contested D.A.'s race. Which we surely don't have this year. Did you even know that Seth Williams was up for reelection?
There are so many candidates running for the Court of Common Pleas and Municipal Court, not to mention the diaster of Traffic Court (which state legislators are trying to blow up but perhaps not in time for fall's general election), that it's even more important to review the Philadelphia Bar Association's list of recommended and not recommended candidates.
While ambivalent about prohibiting "conversion" therapy for gay youth (read my recent column here), Chris Christie certainly knows where he stands about artificial tans for kids.
On Monday, New Jersey's Republican governor temporarily overcame his conservative reservations about state interference with parental prerogatives and boldly banned salon bronzes for under-17s. The bill Christie signed also prohibits spray-tanning for children younger than 14.
Support for Trenton's latest nanny state legislation was fueled by a 2012 "only in New Jersey" spectacle starring Patricia Krentcil, the alarmingly fake-n-baked Nutley mom accused of allowing her little girl in a commercial tanning contraption. Kretncil, briefly the toast of the tabloids, was cleared of any charges in February.
Excitement about a proposed ShopRite on Admiral Wilson Boulevard is not the first supermarket sensation involving Camden's de facto main street.
In 1947, the grand opening of a Baltimore Market adjacent to the Sears store on the boulevard near downtown inspired a four-day celebration. The store, which later became a liquor market and was torn down in the 1990s, was dubbed the "Million Dollar Beauty."
"It was a very large store," recalls retired NJ Superior Court judge Richard Hyland, who grew up in the city's Parkside section.
Cult rocker Michelle Shocked notwithstanding, few people credibly claim to have shifted their sexual orientation from gay to straight.
But even if one accepts the personal testimony of a washed-up '80s singer, or others who insist they have prayed their gay away, homo-to-hetero "reparative" therapy has long been dismissed as fatuous, futile, or even harmful.
And a tactical shift among some proponents of such alchemy -- toward helping "victims" escape their unwanted same-sex attractions -- hasn't nudged up the negligible rates of efficacy.
The last guest checked out of the Hotel Plaza in 1985, and now the downtown Camden landmark itself may depart.
As my colleague Claudia Vargas reports, the city planning board last week delayed until April 11 a vote authorizing demolition of the privately owned structure at Fifth and Cooper streets.
With neither Rutgers nor Rowan universities interested in rehabbing the place, and with for-profit developers put off by the tiny rooms, narrow corridors and overall decreptitude, the Plaza would appear to be a goner. And the building, rebranded during its lifetime as the Plaza Hotel, Plaza Motor Hotel, Plaza Club and New Plaza, is hardly an architectural masterpiece.