Archive: September, 2011
Kevin Riordan

, Inquirer Columnist
No surprise to anyone with a window in New Jersey: The state is fifth smoggiest in America, with seven counties in the top 20.
With the help of Philadelphia (thanks, neighbor!), Camden County is eighth; clusters of Central and North Jersey counties claim 15th and 17th place; and Trenton comes in at 20.
The green advocacy group Environment America's new "Danger in the Air" report acknowledges that air quality "has improved significantly in the last decade" throughout the United States, but warns that ground-level ozone, the main component of smog, can worsen asthma and other pulmonary conditions. Just ask hot-air expert and asthma patient Chris Christie, who was hospitalized briefly after he had trouble breathing one sultry late July morning in Somerset County (#17, along with nearby Middlesex and Hunterdon).
Kevin Riordan

, Inquirer Columnist

The vice-chairman of the New Jersey Senate's health and human services committee will sponsor the "911 Good Samaritan" legislation I wrote about in today's column.

Sen. Joseph Vitale, a Woodbridge Democrat, says such a measure "will literally save lives" of overdose victims by protecting witnesses from prosecution and encouraging them to summon help.

The nonprofit Drug Policy Alliance (DPA) advocates such a measure; a similar state law went into effect Sept. 18 in New York.
Kevin Riordan

, Inquirer Columnist

Loved them since the beginning.

Somehow never got around the seeing them live.

Too late now.
Kevin Riordan

, Inquirer Columnist

There's a new musical about the good old days, when that raffish young man in a cap on the corner was merely trying to sell you a newspaper.

New Jersey's own Paper Mill Playhouse is staging Newsies, based on a singing, dancing 1992 Disney film about orphans yelling 'extra, extra' and reporters in fedoras.

What's not to love?
Kevin Riordan

, Inquirer Columnist

State Sen. Loretta Weinberg is an old-school Jersey girl.

She simply wants to know where her big guy is going when he leaves home.

The Bergen County Democrat, to whom big guy Chris Christie suggested the media should "take a bat," wants to require Garden State governors to notify the legislature before venturing out of state on political business.
Kevin Riordan

, Inquirer Columnist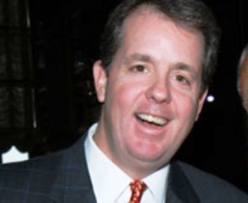 Ever stumble upon folding money in a old pocket?
The bonanza typically turns out to be a dollar or two. At least in my experience.
But New Jersey recently fished around and found a cool $26 million, mostly in unexpended proceeds from state bond issues.
Kevin Riordan

, Inquirer Columnist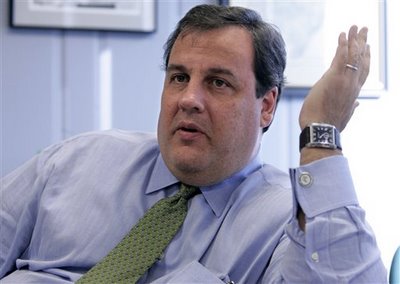 "CHRISTIE ADMINISTRATION ANNOUNCES END TO AFFORDABLE HOUSING NIGHTMARE," bellowed the press release from the governor's office late Thursday.
Reality check: The New Jersey Council on Affordable Housing (COAH) may be dead, but reports of the demise of the Garden State's affordable housing requirements are greatly exaggerated.
Chris Christie has long been gunning for COAH, a perennial target for Republicans and Democrats eager to assail "the bureaucracy" (easy) rather than tackle the issue of housing low-income people in a high-cost state (not so much).
Daniel Rubin

, Inquirer Columnist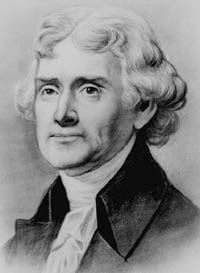 Writing in Slate this morning, David Weigel calls on a framer to evaluate the Pennsylvania State Senate majority leader's plan to tinker with the electoral college.
The writer gets Thomas Jefferson to weigh in on the proposed bill by Dominic Pileggi, labeled in the piece as "the most hated man in liberal America," which is saying something.
Unimpeachable, but tricky to cross-examine, Jefferson is quoted in an 1800 letter to James Monroe, on the subject of electing by more popular vote.