Archive: September, 2011
There's a new musical about the good old days, when that raffish young man in a cap on the corner was merely trying to sell you a newspaper.
New Jersey's own Paper Mill Playhouse is staging Newsies, based on a singing, dancing 1992 Disney film about orphans yelling 'extra, extra' and reporters in fedoras.
What's not to love?
State Sen. Loretta Weinberg is an old-school Jersey girl.
She simply wants to know where her big guy is going when he leaves home.
The Bergen County Democrat, to whom big guy Chris Christie suggested the media should "take a bat," wants to require Garden State governors to notify the legislature before venturing out of state on political business.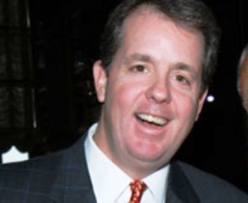 Ever stumble upon folding money in a old pocket?
The bonanza typically turns out to be a dollar or two. At least in my experience.
But New Jersey recently fished around and found a cool $26 million, mostly in unexpended proceeds from state bond issues.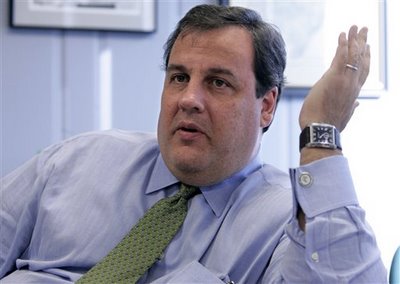 "CHRISTIE ADMINISTRATION ANNOUNCES END TO AFFORDABLE HOUSING NIGHTMARE," bellowed the press release from the governor's office late Thursday.
Reality check: The New Jersey Council on Affordable Housing (COAH) may be dead, but reports of the demise of the Garden State's affordable housing requirements are greatly exaggerated.
Chris Christie has long been gunning for COAH, a perennial target for Republicans and Democrats eager to assail "the bureaucracy" (easy) rather than tackle the issue of housing low-income people in a high-cost state (not so much).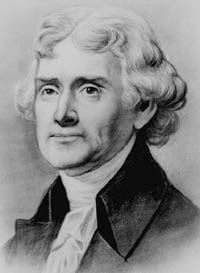 Writing in Slate this morning, David Weigel calls on a framer to evaluate the Pennsylvania State Senate majority leader's plan to tinker with the electoral college.
The writer gets Thomas Jefferson to weigh in on the proposed bill by Dominic Pileggi, labeled in the piece as "the most hated man in liberal America," which is saying something.
Unimpeachable, but tricky to cross-examine, Jefferson is quoted in an 1800 letter to James Monroe, on the subject of electing by more popular vote.
Only in New Jersey could an exhibitionist from Poughkeepsie become the state's unofficial sweetheart/mascot -- at public expense.
I speak of Snooki, the diminutive yet larger-than-life star of Jersey Shore, whose MTV sexploits are being subsidized by Garden State taxpayers to the tune of $420,000.
That's the amount of a state film tax credit for production costs associated with the show's first season, the Star-Ledger reports.

He was nice while it lasted.
After a brief detour to Cuddly-ville, Chris Christie got back to bullying his favorite bogeyman: The New Jersey Education Association.
The NJEA "is one of the most reprehensible organizations in the state," the governor told an NJ-101.5 radio audience Tuesday evening. "They're just awful."
Contest time.
Inquirer religion writer David O'Reilly was deep in thought while tooling down I95 this morning when he found himself reading the back of the truck in front of him.
He was expecting a "If you have complaints about my driving...." message or "my pitbull can eat your honor student" or some such thing.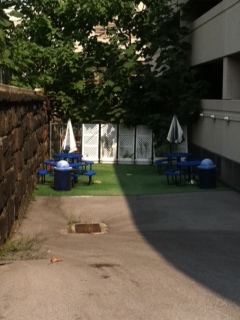 And now for something completely random:
For I don't know how many years, I have passed this sad little al fresco dining area, located at the bottom of a ramp-to-nowhere between the parking garage and surface lot used by the Inquirer, Daily News and employees of KYW Channel 3, among others.
Yes, that's astroturf. Yes, that's a white privacy screen. No, I've never seen a single soul even stopping by for a smoke.