Archive: June, 2008
Daniel Rubin, Inquirer Columnist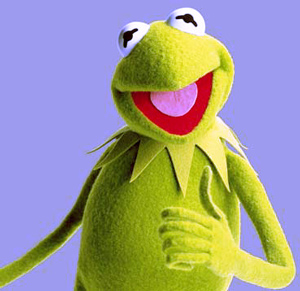 What do you play on the car stereo when driving two 18-year-old dudes halfway across the country, one of them a metallurgist, the other an alt-rocker?
"Highly Suspicious." (listen here to a live version.)
Over and over.
Daniel Rubin, Inquirer Columnist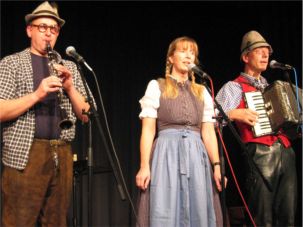 They had this cool rule in Germany when we lived there -- as soon as the mercury hit 86, school was out. It was the law.
Hitzefrei was the word they used to call this special day, and just typing it makes my toes dance.
My wife tells of our boys' very first day of 6th grade, when we were new to Germany. She shows up at the normal time with the dog to pick up the twins at the JFK Schule in Berlin. She finds the boys on the playground, pissed. Everyone else was released hours before.
Daniel Rubin, Inquirer Columnist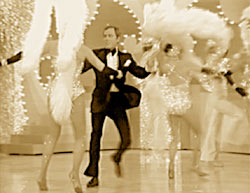 Ok, quiz time, TV landers.
Remember "The Helen Reddy Show?"
"3 Girls 3?"
Daniel Rubin, Inquirer Columnist
Buzz Bissinger digs out the notes he took during "A Prayer For The City" and puts them too good use in a piece for the New Republic that considers why Ed Rendell makes so much sense on paper as Barack Obama's vice presidential candidate.
Then concludes there's no way it could happen.
Basically, the governor - sketched by Buzz as blunt, profane, refreshingly unpredictable, shrewd, Jewish and Pennsylvanian - would bring much to the ticket. But he would likely displace all the water in Obama's political pool.
Daniel Rubin, Inquirer Columnist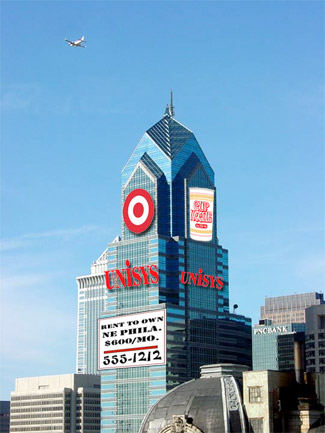 I can't best this, so I'll steal it.
Dan McQuade takes my column today about Unisys wanting to slap a couple signs on the skyscraper that is also home to some of the city's finest swells, and has a little fun with Photoshop.
We can't do that in the newspaper, of course. I don't think we're supposed to alter reality.
Daniel Rubin, Inquirer Columnist
Back in the day, which means last year, I had this job where I sat at home and read what others were posting before shooting off my own mouth into cyberspace. The best part was discovering what others were into, and knitting that together with some Deep Thoughts of mine. Then picking a foolish picture to capture the attention of people who were looking for pictures of T.O.
My column for Thursday got pushed to Friday, to make room for Annette John-Hall's take on the man who contains multitudes, and is the presumptive Democratic nominee for president.
So with a little extra time, I've been reading today, and wanted to share a little love for two local writers who have just poured their hearts out in powerful ways.
Daniel Rubin, Inquirer Columnist
I just had this strange vision as I read the AP report that Sen. Barack Obama has clinched the Democratic nomination for president.
Crawling above the headline on the version I read was this item:
Daniel Rubin, Inquirer Columnist
Bo Diddley, dead at 79.
Bomp ba-bomp bomp, bomp bomp.
Here's his great cameo from Trading Places, where he executes a swift Philly markdown on Dan Akeroyd's Rochefoucauld, "the thinnest sports watch in the world."