Archive: November, 2011
Kevin Riordan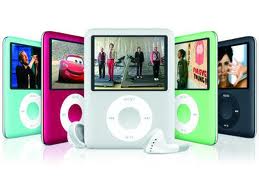 The story contains all the ingredients for concocting a delicious dish of instant outrage.
Juvenile delinquents in Camden County, NJ get free iPods at taxpayer expense.
What's not to love/hate?
Monica Yant Kinney
Meant to put up a quick update about the latest at Occupy Philadelphia, but a lunchtime visit made me sick to my stomach. The stench of urine is worse than ever, but on the upshot, I somehow avoided stepping on the pile of hypodermic needles and drug party detritus encountered by a couple cameraman buddies.
Instead, as I walked around what's left of the encampment -- dozens of tents, a food crew serving vegetable stew, aimless protesters annoying all by blasting plastic Vuvuzela horns -- I got depressed about what might have been.
The 99 percenters have a message worth hearing, but as a news colleague and I discussed, sealed stifled themselves by focusing on location and process. Their insistence on remaining leaderless (and, some would say, refusing to state any specific goals) led to infighting and splinter groups. After one sympathetic PR volunteer tried to explain the saga of how the Philly group's Facebook page was taken hostage and then rescued, I had to walk away.
Kevin Riordan
The charming Mercer County, NJ borough of Hightstown – home of the posh Peddie School – is at war over whether it's disrespectful to decorate a war monument for the holidays.
Following an earlier presentation by a single member of Hightstown's Historic Preservation Commission, the borough council on November 7 unanimously approved a plan to string lights on the recently restored Soldiers Monument at Stockton Street and Rogers Avenue, a landmark in the heart of town.
Turns out the full preservation commission had actually rejected the idea; the other eight members have now resigned. And on Monday, amid an outcry from veterans and other critics, a borough councilwoman who planned to ask for a reconsideration of the plan fell ill an hour before a meeting of the body, which opted to go forward.
Annette John-Hall
Like many of you who enjoy gazing at the tall, dark and handsome, I was a littled bummed when Reggie Love, President Obama's personal aide and basketball-playing sidekick, recently announced he was leaving his job to go back to school.
Love, 30, a graduate of Duke University, where he played basketball and football, joined Obama's senate staff in 2006 and has been with the president ever since.
I know. We'll miss seeing those images of the dashing "First Brother" striding alongside the commander-in-chief. But all is not lost. Here's a stalker alert for those of us who live in the Philadelphia region: Love plans to enroll in the Wharton School at the University of Pennsylvania.
Kevin Riordan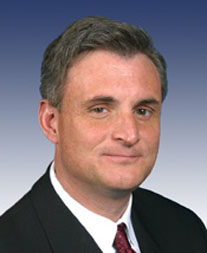 Times certainly aren't tough for U.S. Rep. Robert E. Andrews, D-NJ.
After two decades in Congress, the onetime blue-collar guy from Bellmawr is now able to jet off to Scotland with the wife and kids for a weekend wedding, enjoy five-star accommodations, and then charge the hotel, a $463 wedding gift and $1,000 worth of miscellaneous to his campaign!
And here's the most fabulous part: Andrews seems to think this is absolutely, totally, perfectly ... peachy.
Karen Heller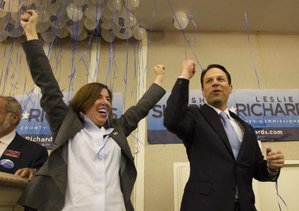 Montgomery County has been controlled by Republicans forever, so long residents can't even remember.
Everyone has widely believed the GOP has run Montgomery County since 1875. The government official told me so. The Inquirer has always maintained the date. But, thanks to county historical society's Jeff McGranahan, I learned that the GOP has been in charge since 1881 as I wrote in Sunday's column.
But all of that is set to change Jan. 3 when MontCo goes blue after Democrats Josh Shapiro and Leslie Richards won office this month. Republican Bruce Castor, the county's former district attorney, will be the lone holdover from the current three-ring circus, which feature the bipartisan bromance of exiting Jim Matthews and Joe Hoeffel.
Monica Yant Kinney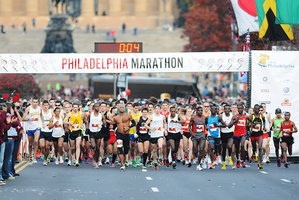 Eighteen months ago, I'd never run more than 3 or 4 miles. Sunday, I completed my first half-marathon, capping a 40th birthday year challenge I set for myself that began with a 10K over the Ben Franklin Bridge last fall and the glorious 10 miler down Broad Street in May.
So yeah, an overstressed, underrested working Mom can pull this off. But if I had to do it all over again, I would have started in my 20s. My knees agree.
I still have yet to experience the elusive runner's high -- unless it's less ecstasy, more prideful satisfaction -- but I've become part of the tribe. You know us and probably loathe us. We talk about running way too much, as if anyone besides other runners cares about how lousy the weather was for our last long run or how thrilled we are about our new shoes.
Kevin Riordan
I'd pretty much had it with Occupy.
The sloppiness, the incoherence, the colonization of the movement by people who ought to get off the street and into rehab -- big turnoffs for a middle-class, middle-aged suburbanite. Even a liberal one.
Then the cops moved in with all their power-ranger regalia, beating up unarmed American citizens in New York City, spraying peaceful protestors with chemicals in California.