The city sometimes called the Queen of Resorts -- the same city that gave the world the "show us your shoes" parade, the drag-u-licious Miss'd America pageant and the (supposed) first casino-based gay nightclub -- has a gay mayor-elect.
Is Atlantic City fabulous or what?
Don Guardian, 60, a bowtie wearing, bike-riding Republican, ran a savvy campaign that tapped into grassroots disatisfaction with incumbent Democrat Lorenzo Langford, who may turn out to be best remembered for conceding the race Tuesday and "withdrawing" his concession Thursday.
I so want to love the 30-story observation tower proposed for the Camden Waterfront .
The $5 million attraction will carry passengers 300 feet skyward from a spot just south of Adventure Aquarium, offering retro glam -- remember rotating rooftop restaurants? -- tech-y flash, and dazzling views of the Philly skyline.
I might be able to un-curb my enthusiasm, were this the first improbable proposal for boosting the city's waterfront. But who can forget the infamous $15 million flightless boondoggle of the Camden-Philly tram, or countless other schemes/scams for fabulous riverfront attractions that never got off the ground -- on either side of the Delaware?
Once an endangered species, Camden County Republicans are re-learning the victory dance: Not just for Chris Christie, who carried the county, but for Mike Friedman, too.
Friedman won re-election to the Voorhees Township Committee Tuesday, solidly defeating Democratic challenger Kurtis Stroemel by 4,054 to 3,269 votes. Voorhees, like the county, has a history of voting Democratic.
"When Mike was first elected three years ago, he was the first Republican winner" in more than a decade, says Brian McGovern, Voorhees Republican chairman. "He was also the first Republican to be re-elected since the 1990s."
Xanadu the movie was a ridiculous extravaganza featuring Olivia Newton-John as the goddess of a roller disco.
Xanadu the stalled Meadowlands mega-mall was already a ridiculous extravagance before a $390 million state Economic Development Authority grant/gift was announced on Halloween. A Canadian company plans to bring the monstrous, moribund money pit back from the dead -- even as malls lose their grip on American consumers.
The project has been a decade in development and in 2011 was re-branded as American Dream Meadowlands. But until the EDA bonanza, the only recent Xana-news was a technical announcement that the developers hailed as "another positive step" in moving the project forward.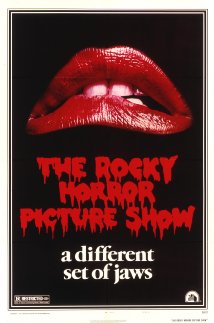 Seems a campy rock musical featuring an alien in drag and Susan Sarandon in her underwear is a bit too scary of a Halloween treat for some in Palmyra.
The Burlington County borough will host a free showing of "The Rocky Horror Picture Show" on Saturday -- for adults only.
A special curfew will require unaccompanied under-18s to be home by 10 so as not to inadvertently encounter the outdoor showing of the 1975 cult classic. The normal Saturday curfew is 11 p.m.
Two South Jersey coffee entrepreneurs have joined forces to boost their businesses.
A startup called Revolution Coffee Roasters, in Collingswood, is supplying beans to the Barrington Coffee House on Clements Bridge Road in Barrington. The coffee house re-opened in March under new ownership.
"This is jumping a hurdle. It can mean everything, in terms of exposure," says Stephen McFadden, 44, of Barrington, one of Revolution's three owners.
The latest mini-movement among metro boosters to re-brand the region as "Greater Philadelphia" -- and retire the inane and inaccurate "Delaware Valley" -- is most welcome.
But better signage on the two major East Coast highways serving the city itself would be even better.
As anyone who's travelled north on I-95 from Baltimore or south on the NJ Turnpike from NYC knows, Philadelphia is an afterthought, an Interstate orphan. One might be forgiven for thinking that Wilmington, Trenton and Camden are where these two iconic highways lead; signage for Philadelphia is so minimal it barely exists.
Kevin Cook saved the Wallworth Park clubhouse from demolition last spring (read my April 19 column here and subsequent blog post here).
Cook's largely one-man campaign to restore this overlooked, underappreciated Camden County Park building has since enjoyed little success, however.
"I feel like I'm getting a runaround," says Cook, 35, who lives in Cherry Hill and is disabled by a neurological disorder.