Karen Heller, Inquirer Staff Writer
On Wednesday, Comcast and other cable executives are scheduled to appear before the Senate Judiciary Committee as the Philadelphia corporate behemoth continues its swift march toward national cable and Internet domination.
Recovering comedian and Minnesota Democratic Sen. Al Franken has been highly vocal about the proposed $45.2 billion acquisition of Time Warner Cable Inc., which would merge the nation's top two providers, a vexing situation to subscribers who already have monthly bills that resemble plane tickets.
The New York Times' David Carr raises some important questions in his Monday column.
Kevin Riordan
For eight years, a tiny dog named Cupcake has been making a huge difference in Angela Bain's life.
As the "Smile Makers," the inseparable twosome regularly make public appearances - in matching costumes - and brighten the lives of sick and needy people in South Jersey.
Cupcake, a Teacup Longhair Chihuahua, holds a 2013 Guinness world record as "the world's smallest service dog." And Bain, 49, of Moorestown, has published "Cupcake -- the Angel That Saved My Life," a book that tells their story.
Kevin Riordan, Inquirer Columnist
A donor who wishes to remain anonymous provided the Ritz Theatre Company with $5,000 Friday.
The contribution boosts to $56,000 the proceeds of a Facebook-driven plea to help keep the Ritz open, says Bruce Curless, founder and director of the Haddon Township, NJ performing arts institution.
"The message we've gotten loud and clear is, what we do matters," Curless says. "And we're going to continue to do it."
Kevin Riordan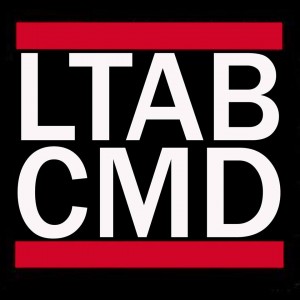 To the pantheon of Camden poets - a group that already includes Walt Whitman and Nick Virgilio - add Zaniah, Jazmine, and Lesley.
The three were among the 80 poets sharing their work in the city's first spoken-word competition (aka 'slam') inspired by Louder Than a Bomb (LTAB), which originated in Chicago in 2001. The March 22 event was hosted at the Rutgers-Camden campus center by poet Michael Haeflinger, a part-time lecturer in the Department of English.
"The poetry world is alive and well among Camden's youth," he says. "We heard poems that dealt with their perceptions of place and of themselves, as well as how they feel the world perceives them."
Kevin Riordan, Inquirer Columnist
A quaint bit of Camden County history is...history.
The long-closed clubhouse overlooking Evans Pond and the Cooper River in Cherry Hill was torn down this month after the county and the township concluded it had been damaged beyond repair by winter weather -- and had become dangerous.
Calling the move unnecessary and shortsighted, Cherry Hill activists Kevin Cook and Bob Shinn also questioned the county's decision to block their effort to have the state designate much of Cooper River Park as a historic district.
Kevin Riordan, Inquirer Columnist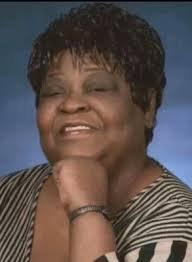 Rosemary Jackson was a tireless activist and peerless advocate -- whether the cause was women in West Africa, or students in East Camden. I respected the former city school board president, whom I wrote about while covering Camden in the 1990s. And I was saddened to hear that she had passed away, at age 66, in January.
But Rosemary's fiery and fiercely intelligent spirit will be in the house Saturday, March 29 as friends and family celebrate her "life journeys" from 1 p.m. to 3 p.m. at the Creative Arts Morgan Village Academy, in Camden.
"Rosemary gave money, time, spirit, and fire," says Mangaliso Davis, a veteran Camden activist who knew and worked with Jackson for 25 years. "Even when she was in the hospital, she was trying to get up, thinking she had to go do something for the people."
Kevin Riordan, Inquirer Columnist
Fans have so far donated $27,000 to keep the Ritz Theatre Company afloat.
The show of support followed a passionate plea by company founder Bruce Curless, who predicted on Facebook last week that the beloved South Jersey performing arts institution would otherwise go dark by March 31.
"I've been accused of being over-dramatic, but we needed cash, and we needed it quick," Curless said during an interview Monday. "We had between 500 and 600 people who donated $20, $50, $100. It's a start..."
Joseph A. Gambardello
Time was fathers never went into the delivery room for the birth of a child, relegated instead to a waiting room where cartoons once depicted them pacing, smoking and handing out cigars.
So much has changed since then, and dads are now a regular presence in delivery rooms. But what if the mother doesn't want him there?
A Superior Court judge in New Jersey has answered the question in what may be a first in the nation.