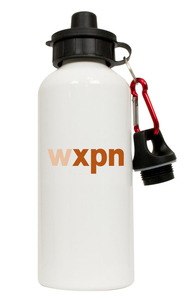 During my 15-minute morning commute today, WXPN played cuts by Fats Domino (1955), Joe Jackson (1979), and The Cars (1978).
Great artists, great tunes all.
But I wonder what the late, great DJ/promoter Lee Paris - who helped put 'XPN on the map back when it was a Philly college radio outpost, not a national lifestyle brand - would think of the station's latest iteration.
For having the unmitigated temerity to rain on Chris Christie's love parade yet again, New Jersey numbers-cruncher David Rosen has received another gubernatorial tongue-lashing.
"He's dead wrong," Christie said Monday, referring to Rosen's estimate that the state faces a revenue shortfall of as much as $937 million during the next 13 months. "And he's been dead wrong before."
Rosen is a fiscal analyst with the nonpartisan Office of Legislative Services. His previous deviations from the governor's triumphalist fiscal narrative inspired Christie to call him a Democratic party "handmaiden," as well as, most famously, "Dr. Kevorkian of the numbers."
Ahh, the beloved Philadelphia Parking Authority, the frighteningly efficient folks that know how to truly make your day.
But even parking people must lunch.
Primary day is Tuesday. There are a lot of judges on the Philadelphia ballot.
There are so many that The Inquirer and Daily News do not have the resources to interview all the candidates and make an informed decisions.
The Philadelphia Bar Association, however, does. There are 34 people on the judges commission, and 120 volunteers. Candidates were sent a 12-page, 32-question survey. They had to discuss their most significant litigated matters, and examples of their written work.
Did you know we are having a primary Tuesday?
We are! And since Philadelphia Democrats have a mere 6-to-1 registration, the primary is pretty much the whole ball game. Ignore the polls May 21, and you're pretty much stuck with whatever the few awake voters give you.
In a very informal poll, we asked some of those informed voters their best guesses on voter turnout.
A one-word billboard on Admiral Wilson Boulevard said it all: ERRICHETTI.
It was 1977, I was a cub reporter, and Angelo Errichetti was running for a second term as mayor of Camden. And late last week, when I heard that Eric had died, I was reminded of that billboard – bold, brash and perched atop the shuttered Sears store. Like his beleaguered city, the man was tough and tenacious, but sadly flawed and self-defeating.
"Eric" smoked, joked and knew how to play hardball in an ice cream suit; he was witty and profane, smart and shrewd – particularly about the care and feeding of newspaper people. He liked headlines but loved Camden, and his city loved him back: He won re-election with 88 percent of the vote.

Gov. Christie's decision to sign the Overdose Protection Act was a change of heart for which Patty DiRenzo deserves at least some of the credit.
But the Blackwood resident, whose son Sal Marchese died of an illegal drug overdose in 2010, isn't resting on any laurels.
"Anything I can do, I will do," DiRenzo declares -- such as letting people know that the '911 Good Samaritan" portion of the legislation the governor signed May 2 is already in force.
You can almost hear the narrator smiling above the tsunami of strings as the tiki-themed Hawaiian Cottage restaurant on Route 38 shimmers into view.
It's the mid-1960s, and "Cherry Hill seems to have everything in equitable abundance" proclaims "Salute to Cherry Hill," a promotional film made by Philadelphia's WFIL (now WPVI) TV.
A black-and-white landscape of utter wonderfulness as seen through rose-colored glasses, this kitsch classic is now playing in three parts on YouTube; I stumbled across it on a Facebook page celebrating Cherry Hill nostalgia.
It seems like yesterday that I showed up for work at a hothouse of ambition called Northeast Neighbors. It was in fact 25 years ago Thursday.
Eight reporters were assigned to that non-descript suite offices on Bustleton Avenue, most of my new colleagues burning to be the next one invited downtown, some content to be as far from 400 N. Broad as one could actually get in this city.
The editor was a shrewd and fiery character named Buzz Bissinger, who warned me that the job I accepted might entail three to five years of writing feature stories about delis. He made it sound like a sentence.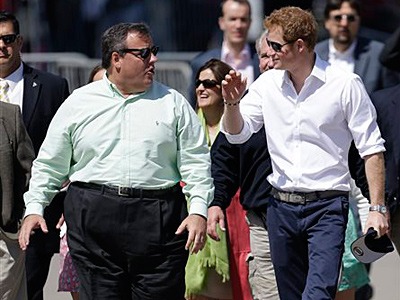 Prince Harry's visit to tour the ravages of Sandy on the Jersey Shore, reported by The Inquirer' Amy Rosenberg, is good for business and attracting the international press.
Because, you know, Gov. Chris Christie isn't getting enough attention these days. Christie even gave the Prince one of his trademark fleece jackets.