Kevin Riordan

, Inquirer Columnist
Mark Lohbauer is keeping it classy after Gov. Christie's abruptly demoted him from the chairmanship of the New Jersey Pinelands Commission.
As my Inquirer colleague David O'Reilly reported, Lohbauer, of Pennsauken, was among the seven commissioners who in 2015 rejected a proposed natural gas pipeline project that environmentalists continue to battle.
Sean Erlen, whom Christie named Friday to replace Lohbauer, supports the project.
Kevin Riordan

, Inquirer Columnist
An aide to upstart Congressional hopeful Alex Law went undercover to obtain ballot information from the Camden County Clerk's office -- and seems to have received more, and more expeditious, cooperation than the candidate himself got earlier.
The aide's Jan. 12 encounter at the clerk's office in Camden was captured on audio and is being adroitly promoted on social media and elsewhere by Law's underdog Democratic primary campaign to unseat incumbent U.S. Rep. Donald Norcross.
The 24-year-old challenger characterizes the county's official reaction to his request for clarification of the arguably arcane -- but potentially crucial -- process of qualifying for a shot at a strategic location on the June 7 primary ballot as a demonstration of naked Democratic machine politics. The intention, Law says, is for him to have little chance at anything other than "ballot Siberia."
Kevin Riordan

, Inquirer Columnist
I was 19 and gay and had been in love with rock and roll for a decade when David Bowie changed my world.
For the first time, I was hearing someone sing about being different, odd, queer...and cool.
Hunky Dory, Ziggy Stardust and Aladdin Sane, albums I literally wore out (along with my ears), made it seem possible to be both gay and fabulous, gay and fearless, maybe even gay and happy.
Kevin Riordan

, Inquirer Columnist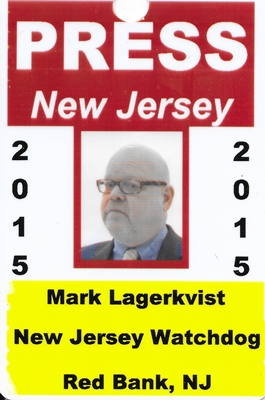 Like he's been doing for 40 years, journalist Mark Lagerkvist -- who announced Monday that he'd lost his job at the news website NJ Watchdog -- had a story ready for readers Tuesday.
The headline was "Christie reveals travel secrets he convinced a court to keep confidential." The piece, published by NJ Spotlight, was blunt but edgy (in other words, vintage Lagerkvist).
And the writer distributed the link in an email blast cheekily promoting his story as the work of "NOT NJ Watchdog."
Kevin Riordan

, Inquirer Columnist
In his upstart quest to unseat incumbent U.S. Rep. Donald Norcross (D., N.J.) in the 2016 primary, political newcomer Alex Law may not have a prayer.
But he does have Marianne Williamson, the spiritual guru, social activist, and bestselling author, who is scheduled to make two appearances on Law's behalf Thursday in Moorestown. And she's been talking up the event on Twitter and Facebook.
"I met Marianne at a dinner in Los Angeles last summer," says Law, 24 (read my column about him here). "I didn't know who she was, but we ended up talking for over an hour. And at the end of our very lively conversation, she said she'd be happy to do an event for me the next time she's on the East Coast."
Kevin Riordan

, Inquirer Columnist
A tiny Absecon Island town on Friday became the first New Jersey municipality to impose a fee on those ubiquitous plastic bags that stores and restaurants typically offer customers for free.
Lovely little Longport -- with less than two square miles, fewer than 900 people, and just three commercial establishments, two of which are restaurants -- will impose the 10-cent fee on each single-use plastic or paper bag they provide.
Given Longport's size and lack of big, bag-generating businesses such as supermarkets or convenience stores, the borough's ordinance "is largely symbolic," says Monica Coffey, who chairs the Sustainable Margate organization.
Kevin Riordan

, Inquirer Columnist
Rutgers-Camden on Tuesday dedicated a gloriously restored 19th century mansion that will become "a 21st century writing center," in English department Chairman Tyler Hoffman's words.
The former Henry Genet Taylor house at 305 Cooper Street was designed by the esteemed Philadelphia architect Wilson Eyre Jr. and has been a downtown landmark since it was built in the mid-1880s.
But despite its exuberantly eclectic architecture, the 3-story, 6,500 square ft. structure had been vacant and deteriorating for more than a decade when the university began a $4.2 million renovation project two years ago.
Kevin Riordan

, Inquirer Columnist
The Cherry Hill Mall has reinvented the visit to Santa. Ho ho ho!
Even little ones young enough to believe in jolly old St. Nick need much, much more than a mere flesh-and-blood experience.
They need virtual reality!